Published: May 26, 2022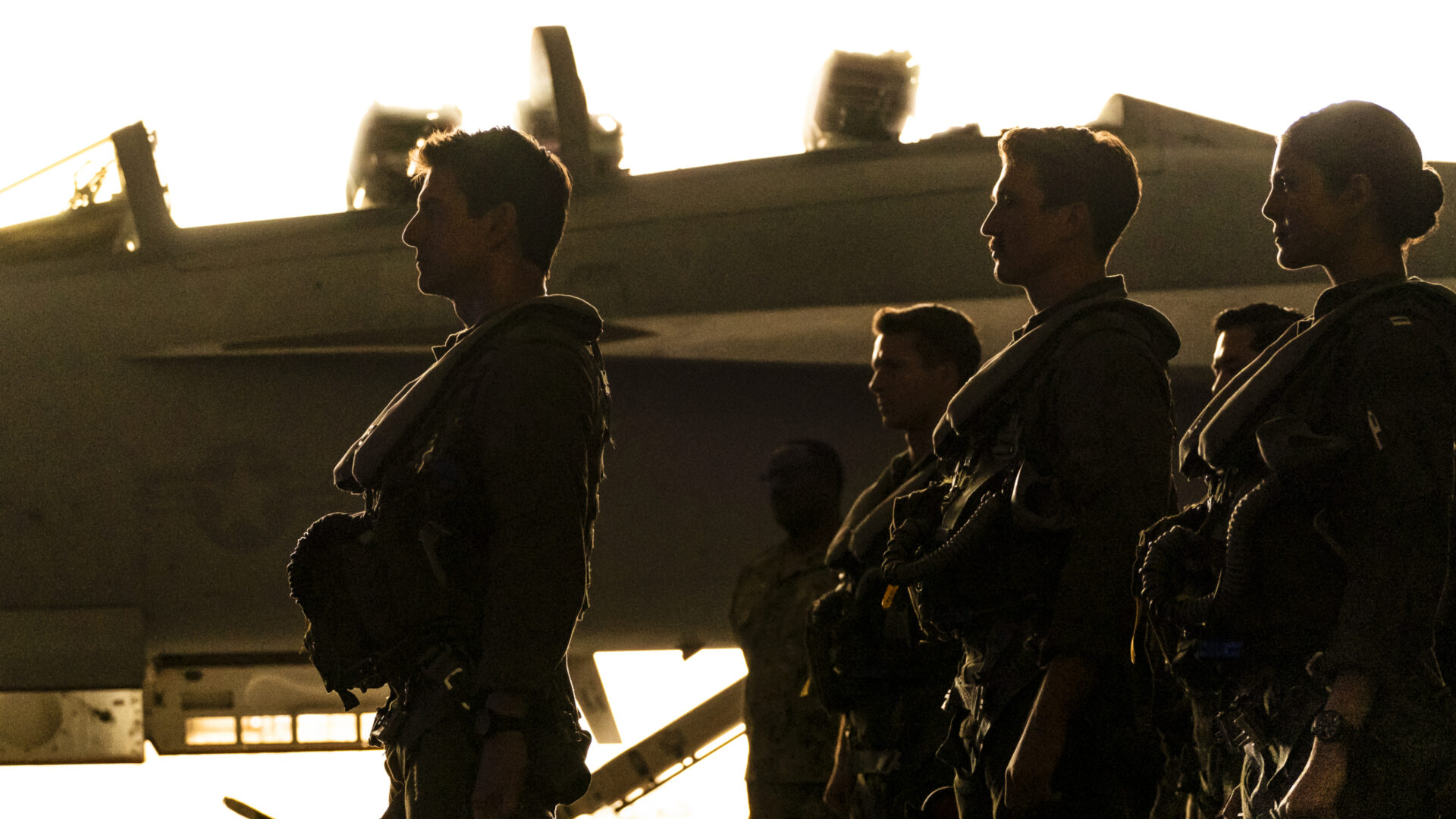 TOP GUN: MAVERICK to Hold Special Premiere to Honor Military Heroes Ahead of Memorial Day
By Movieguide® Staff
After many COVID-19-related delays, Paramount hopes TOP GUN: MAVERICK will soar upon its release ahead of Memorial Day weekend.
However, MAVERICK is more than just a blockbuster follow-up to the 1986 original; but also a tribute to honor the servicemen and women who fight, and fought, to keep the United States safe.
According to a recent press release, MAVERICK will host a special tribute for the local military service members and their families in Ridgecrest on Thursday, May 26, 2022.
"Ridgecrest Cinemas will be pulling out all the stops with a red-carpet world premiere event for the sequel to the 1986 film Top Gun, starring Tom Cruise," the press release reads. "A reception ahead of the film includes a meet and greet of crew members who participated in the filming. Ticket proceeds will benefit the Historical Society of the Upper Mojave Desert (HSUMD) Historic USO Building."
Kari Crutcher, Ridgecrest Regional Film Commissioner, said that he hopes to recognize the important sacrifice that military personnel and their families make for fellow Americans.
"We want to recognize the importance of military life in the region and honor those who have served. Memorial Day is a treasured tradition, and we don't want to forget those who gave the ultimate sacrifice for our country," Crutcher said of the event.
As for the movie and its actors, Cruise led the way in working to achieve the most realistic-feeling movie involving fighter pilots that has ever hit cinemas.
"I wasn't ready to make a sequel until we had a special story worthy of a sequel and until technology evolved so, we could delve deeper into the experience of a fighter pilot," Cruise said.
According to the press release, Cruise designed a boot camp for his fellow actors to train them in underwater evac, aerial aviation, and flights in the back of the F-18 to experience similar Gs to their on-screen characters.
Producer Jerry Bruckheimer noted that it was the actors directing themselves in many of the aerial scenes.
"The actors also had to learn how to run the cameras because they have to direct themselves when they're up in the jet," Jerry Bruckheimer said. "From cinematography to lighting to acting while flying, those actors had the experience of a lifetime."
A portion of Movieguide®'s review of TOP GUN: MAVERICK reads:
TOP GUN: MAVERICK is a sequel to the popular 1986 hit starring Tom Cruise. Cruise plays Pete "Maverick" Mitchell who after 30 years as a fighter pilot is now a test pilot. After he crashes a supersonic jet, Maverick is sent to the Top Gun school in San Diego to pick six fighter pilots for a dangerous mission to bomb a uranium enrichment plant in a foreign country. He faces two major obstacles. First, the mission looks impossible. Second, one candidate is the son of his late friend, Goose, who died on a training flight with Maverick.

TOP GUN: MAVERICK is a terrific, powerful, exciting movie. It's full of high drama and heart-pounding action scenes. This role was made for Tom Cruise. He gets great support from Miles Teller as Goose's son and Jennifer Connelly as Maverick's romantic interest. TOP GUN: MAVERICK has a strong moral, Pro-American, patriotic worldview. It also tells a strong redemptive story leading to sacrifice, forgiveness and reconciliation. However, TOP GUN: MAVERICK is marred by too many obscenities and three strong profanities. So, MOVIEGUIDE® advises strong or extreme caution.