Published: October 6, 2021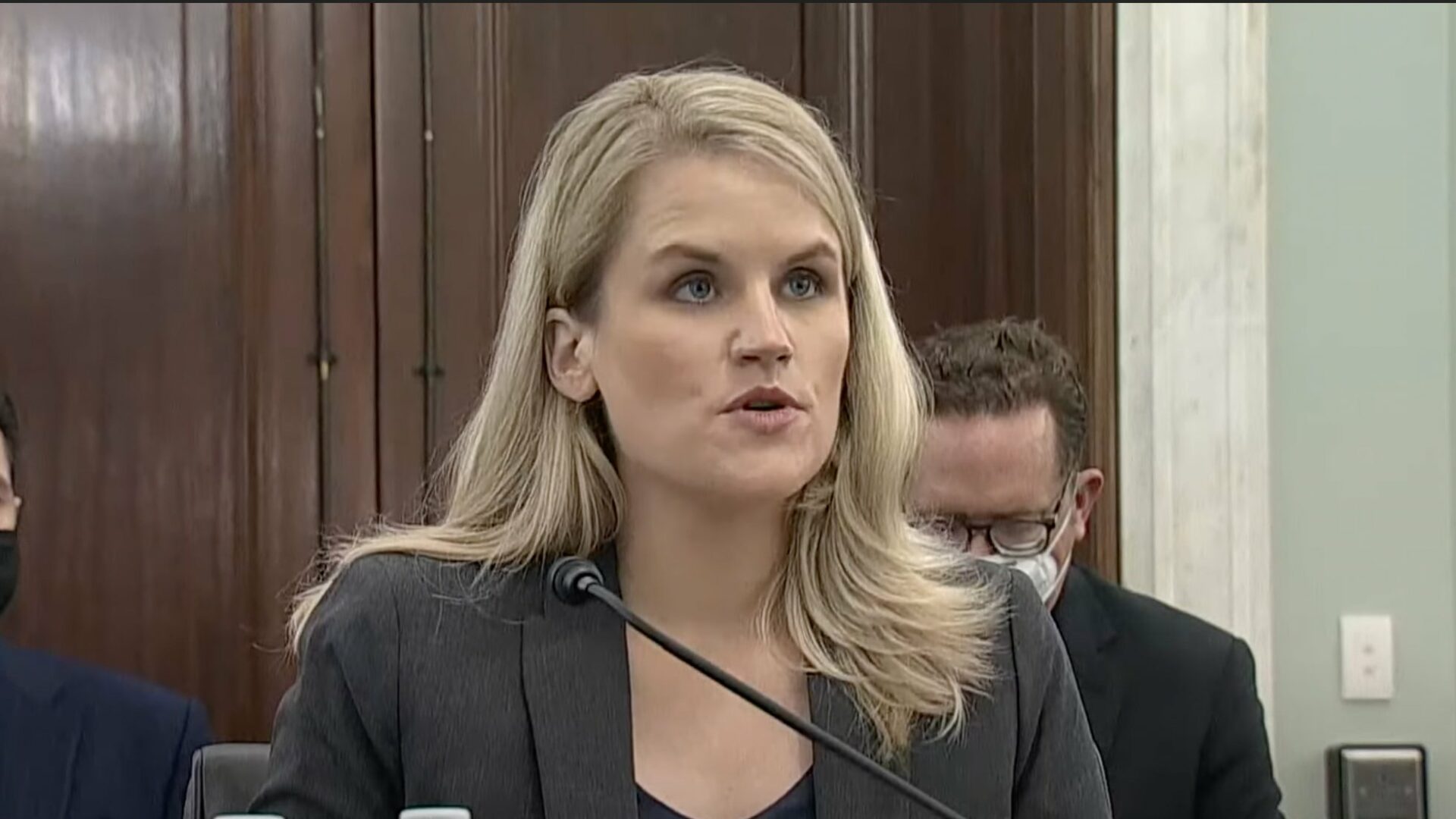 Whistleblower Testifies: 'Until Incentives Change, Facebook Will Not Change'
By Movieguide® Staff
Frances Haugen testified before Congress after announcing herself as the Facebook whistleblower who released internal documents to federal law enforcement and the media.
After the documents led to a series of scathing reports from the Wall Street Journal, Haugen first shared her testimony working at the big tech company in a 60 MINUTES interview.
However, Facebook spokesperson Lena Pietsch said that Haugen's testimony is exaggerated and not viable due to her position at the company.
According to Pietsch, Haugen was only "a former product manager at Facebook who worked for the company for less than two years, had no direct reports, never attended a decision-point meeting with C-level executives — and testified more than six times to not working on the subject matter in question. We don't agree with her characterization of the many issues she testified about."
Pietsch added: "It's time to create standard rules for the internet. It's been 25 years since the rules for the internet have been updated, and instead of expecting the industry to make societal decisions that belong to legislators, it is time for Congress to act."
However, Haugen said that she believes the documents prove a need for Congress to hold the company accountable.
"I saw Facebook repeatedly encounter conflict between its own profits and our safety," she testified on Oct. 5. "Facebook consistently resolved these conflicts in favor of their own products. The result has been more division, more harm, more lies, threats, and more combat."
"I came forward because I believe that every human being deserves the dignity of the truth," she added.
Although Facebook has introduced video and online ads that support the change of privacy laws and Section 230, Haugen said that they are disingenuous and that they will "not get to the core of the issue."
"Facebook wants to trick you into thinking that privacy protections or changes to Section 230 alone will be sufficient," she said. "While important, they will not get to the core of the issue, which is that no one truly understands the destructive traits of Facebook except for Facebook."
"We can afford nothing less than full transparency," she added. "As long as Facebook is operating in the shadows, hiding its research from public scrutiny, it is unaccountable. Until the incentives change, Facebook will not change. Left alone, Facebook will continue to make choices that go against the common good, our common good."
"They cannot protect us from the harms that they know are in their own systems," she continued.
Despite calling out Facebook's faults, Haugen also made clear that she recognizes that, with the right amount of accountability, social media plays a major role in the economy and well-being of businesses and individuals around the world.
"I believe in the potential of Facebook," Haugen said. "We can have social media we enjoy, that connects us, without tearing apart our democracy, putting our children in danger, and sewing ethnic violence around the world. We can do better."
Movieguide® previously reported:
Haugen confirmed her connection during an interview on a 60 MINUTES segment.

"Facebook over and over again has shown it chooses profit over safety," Haugen said.

The WSJ articles, based on the internal Facebook documents released by Haugen, addressed several topics like the mental health of teenagers on social media, misinformation regarding COVID-19, and the protection of celebrities who break platform policy.

"I don't trust that they're willing to actually invest what needs to be invested to keep Facebook from being dangerous," Haugen said, referencing the companies lack of active moderators.