"It Takes a Thief, with a Twist"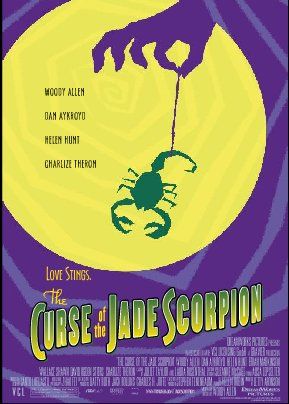 | | None | Light | Moderate | Heavy |
| --- | --- | --- | --- | --- |
| Language | | | | |
| Violence | | | | |
| Sex | | | | |
| Nudity | | | | |
What You Need To Know:
Content:
(Ro, B, Ab, LL, V, S, A, DD, M) Romantic worldview with some moral elements including protagonist says "God bless you" several times & crude anti-clergy joke made; 5 light obscenities & 11 mild profanities such as "My God" & "for God's sake," plus some sly, somewhat old-fashioned sexual references meant for humorous repartee; slight slapstick violence such as breaking into houses, man rummages through woman's drawers & is surprised, people tied up, villain holds people at gunpoint, & suspect runs away; unmarried woman romantically involved with married man, who's reluctant to ask his wife for a divorce, young woman lies seductively on top of two beds, dialogue indicates older man philanders, & verbal reference to "pederasty"; no nudity shown, but implied nudity when woman holds open her coat; alcohol use; smoking & references to opium; and, people hurl insults & villain frames protagonist for robberies.
More Detail:
Woody Allen's CURSE OF THE JADE SCORPION harkens back to the old detective comedies of the 1930s and 1940s like THE THIN MAN series. It also throws in some of the racy dialogue reminiscent of old hardboiled detective movies like THE MALTESE FALCON and THE BIG SCRIPT, but slightly updated for a modern audience.
In the story, Allen plays insurance investigator C.W. Briggs, who locks horns with Betty Ann, an efficiency expert played by Helen Hunt, who just happens to be a secret lover with the boss, Dan Aykroyd. Briggs is the star investigator of the company, but Betty Ann thinks his methods are old fashioned and too costly. Mutual loathing has turned their meetings into name-calling sessions and hurls of witty insults.
One night, at a company party, a nightclub hypnotist makes them act like married lovers. The company employees, including the boss, get a big laugh out of this. Soon, however, the laugh is on them. The hypnotist secretly gets Briggs to pull a couple of home robberies of company clients. The resulting chaos draws Briggs and Betty Ann closer, and they must help each other uncover the truth to save Briggs from prison.
THE CURSE OF THE JADE SCORPION is one of Allen's funnier, more clever diversions, although it doesn't have the artistry of BULLETS OVER BROADWAY, which has a similar setting. It is great to see someone tackling old-fashioned movie genres in this manner, despite the movie's more modern sexual attitude, which nevertheless avoids being completely offensive, in contrast to many other PG-13 comedies. For example, the sexy dialogue between Allen and Charlize Theron's much younger character flies fast and furious in two scenes. Although she visits his apartment and tries to seduce him by showing him that she's got little or nothing on under her coat, the nudity is just implied, and the hypnotist thwarts their plan to be together by telephoning Allen to give him a new assignment.
Allen is funny as the wily, witty insurance investigator. When he's lucid and not hurling insults at his rivals, his character capably displays the intelligence of a detective who knows his craft and relies on people underestimating him. True mystery fans will like the fact that the movie pays attention to searching for clues, finding clues and putting clues together to solve puzzles. Helen Hunt makes a fitting rival for Allen's character. Her ability to fire back at him helps to show that these two characters are not so different as they think they are. Charlize Theron ably plays the smart, beautiful blonde bombshell. Her scenes with Allen cannot possibly replace the wonderful scenes between Humphrey Bogart and his wife Lauren Bacall in the 1940s, but they provide a nice nostalgic homage to them and are fun to watch. David Ogden Stiers (TV's MASH) is superb as the crooked hypnotist. His deep, soothing delivery adds to the hypnosis scenes where Allen and Hunt get their marching orders, scenes which get a bit repetitious by the end of the movie. The final confrontation between his character and Allen's character is a minor comic triumph. Once again, however, Dan Aykroyd proves that his talent lies in doing crazy comic caricatures.
All in all, THE CURSE OF THE JADE SCORPION is a humorous diversion for mature audiences. Despite some objectionable elements, Allen even manages to say, "God bless you" several times.