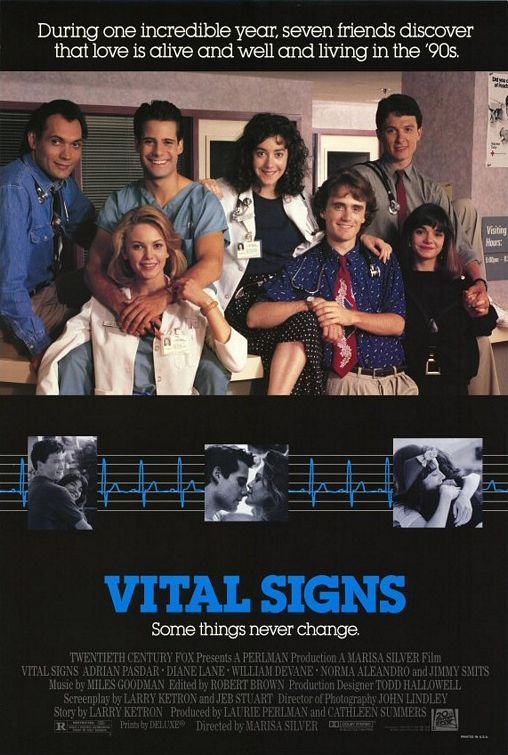 | | None | Light | Moderate | Heavy |
| --- | --- | --- | --- | --- |
| Language | | | | |
| Violence | | | | |
| Sex | | | | |
| Nudity | | | | |
Content:
Several obscenities; nudity and promiscuity; and, some violence
More Detail:
At Los Angeles Central's medical school, five students are in their third and toughest year, facing the crucial period when they must practice real medicine. Kenny's wife, Lauren, is putting her husband through school by working as a waitress, but leaves him because she is neglected. Kenny is grimly determined not to let Michael, the handsome and gifted son of a prominent surgeon, surpass him in tense competition for internship honors.
Michael, meanwhile, falls head-over-heels in lust with glamorous fellow student Gina, who happens to be dating Dr. Redding, one of the head surgeons. Bobby and Suzanne, the remaining students, are homely, but have been pals and roommates for years. One night they get drunk and have sex. Deciding that their friendship is more important, they go their separate ways.
The conflict between Kenny and Michael is resolved when Kenny decides to intern in another city and pay more attention to his wife, who comes back to him. Michael ends up saving a stricken cancer patient, but butts head with Dr. Redding in the process, which almost gets him kicked out of school were it not for Kenny coming to his defense. Finally, Gina's promiscuous relationship with Redding ends, but resumes with Michael.
The premise of the film seems to be contained in the scene where Kenny comes to Michael's defense, knowing that only one of them can win the internship. When Michael asks Kenny why he did it, he responds, "I only wanted to beat you fair and square." In other words, victory is hollow unless deserved.
This should serve to remind us that as sinners we don't deserve anything from God, except death and the grave. Only through the gift of His Son, Jesus, which God graciously extends to us, can we live a victorious life. However, all this soap opera-style movie offers is extensive obscenity, nudity and promiscuity. Nor is there ever any mention of God, prayer, a priest or minister, very strange for a hospital where people are dying. Avoid VITAL SIGNS film and visit the sick instead.
RECOMMENDED ACTION: Please address your comments to: Mr. Barry Diller, Chairman
20th Century Fox
P.O. Box 900
Beverly Hills, CA 90213
(213) 277-2211