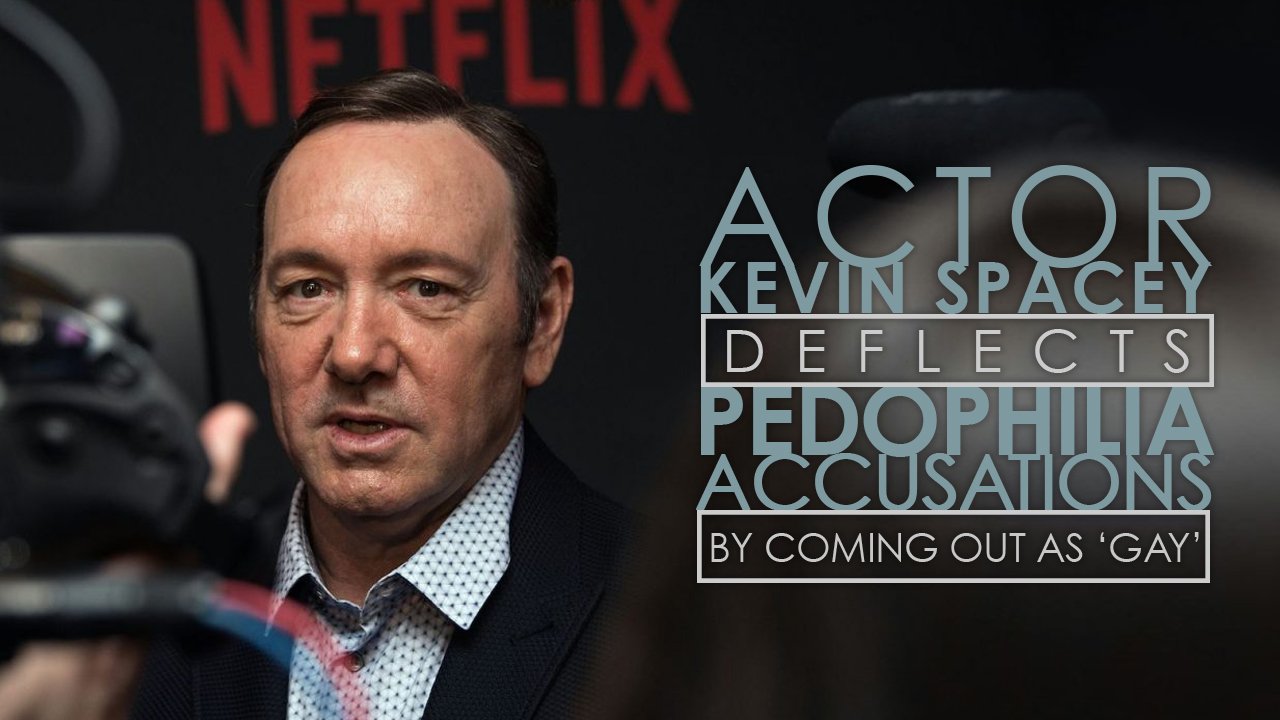 Actor Kevin Spacey Deflects Pedophilia Accusations by Coming Out as 'Gay'
Actor Anthony Rapp of STAR TREK: DISCOVERY has accused HOUSE OF CARDS star Kevin Spacey of making "a pass at him" when he was only 14-years-old in 1984.
In an interview with BuzzFeed News, Rapp said that when he was young he had attended a party full of adults at Spacey's apartment, and he opted to watch TV in a bedroom instead. When midnight approached, Rapp discovered that everyone else had left, and he encountered Spacey in the doorway of the bedroom in the way.
"He picked me up like a groom picks up the bride over the threshold," Rapp said, "but I don't, like, squirm away initially, because I'm like, 'What's going on?' And then, he lays down on top of me." Rapp said that after a certain amount of time he was able to squirm out from under Spacey.
In a statement, Spacey responded, "I honestly do not remember the encounter; it would have been over 30 years ago, but if I did behave then as he desires, I owe him the sincerest apology of what would have been deeply inappropriate drunken behavior."
In the bizarre letter, however, Spacey then goes on to publicly come out as gay, saying, "This story has encouraged me to address other things about my life. I now choose to live as a gay man. I want to deal with this honestly and openly and that starts with examining my own behavior."
The public has responded to Spacey's deflection of predatory pedophile behavior with appropriate criticism. Spacey is currently in the middle of production on Season 6 of Netflix's HOUSE OF CARDS, which was also canceled following the allegations against Spacey.
With this news, Movieguide® also calls on Sony Pictures Classics to pull the release of CALL ME BY YOUR NAME, a romance between an underage 17-year-old teenage boy and his father's 24-year-old assistant. These stories of youth's being sexually seduced by older, more physically and mentally developed men will only encourage this sort of predatory behavior even more. Click here to sign a petition.