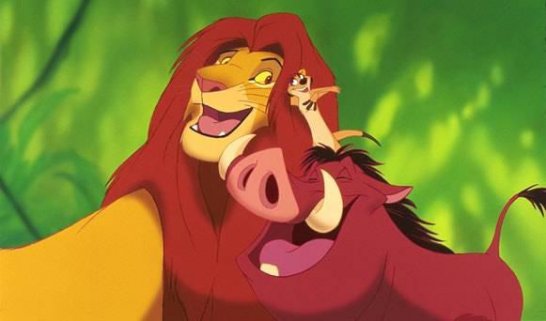 THE LION KING and THE SMURFS continued their juggernaut atop the domestic and overseas box office.
THE LION KING remained the No. 1 movie in the United States and Canada, adding another $21.9 million to its 10-day total of $61. When added to its previous grosses, THE LION KING has topped $390 million domestically and is sure to reach $400, which would push it back into the Top 10 all-time domestic chart.
Meanwhile, THE SMURFS is the No. 1 movie overseas for the seventh straight week! It also just passed the $500 million mark worldwide, making it the eighth biggest movie of the year behind CARS 2.
Another family movie, DOLPHIN TALE, wasn't far behind THE LION KING. It earned $19.15 million in its first weekend and received a rare A+ rating from moviegoers, compiled by CinemaScore.
The success of these family movies made this past weekend the highest-grossing September weekend ever, with $117 million!
– Box Office Mojo, 09/25-26/11.