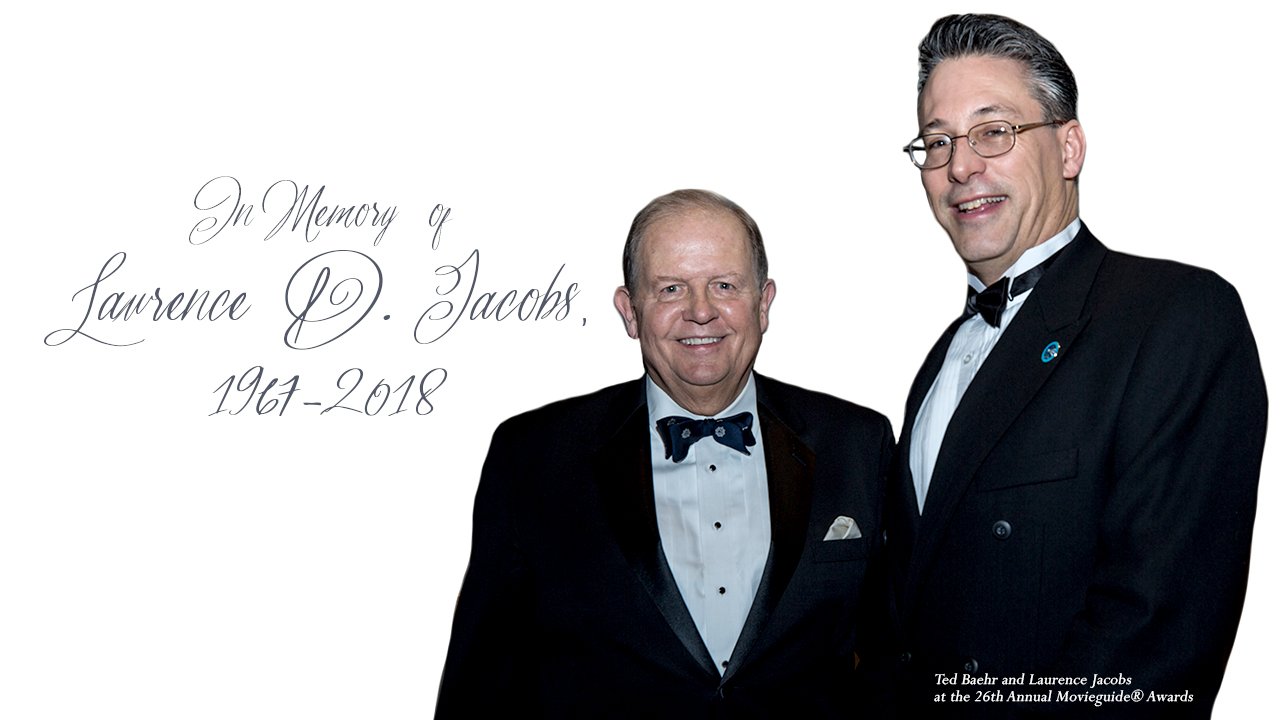 In Memory of Lawrence D. Jacobs, 1967-2018
Lawrence D. Jacobs, or Larry Jacobs as we knew him, was a longtime friend and partner of MOVIEGUIDE®. He passed away suddenly on April 30, at the age of 50. He worked with the World Congress of the Family and provided MOVIEGUIDE® with pro-family partners throughout the world.
For instance, in Russia, Larry connected MOVIEGUIDE® with a strong evangelical orthodox Christian who had us speak at: the Russian Duma or parliament; at the oldest film academy in the world; and, at one of the most prestigious television academies. We were overt about preaching the Gospel at each place, as well as telling the students how to succeed in film and television. These talks were so successful that we were able to talk to friend who had one of the three major TV networks in Russia and provide them with one of the greatest Fox news directors, Jack Hanick, who rebuilt the network and made it the most prominent with a faith-based perspective for the news.
This was only one of many connections Larry made. Others were in Mexico, Warsaw, Madrid, Sidney, Bucharest, Budapest, and many more places overseas.
Larry came to our Annual Faith & Values Awards Gala and introduced us to foundations who support MOVIEGUIDE® and The Christian Film & television Commission® to this day.
Larry was a brilliant wit who had earned two master degrees from Yale University. Even so, he was a strong charismatic Christian who was committed to his family and to sustaining and promoting the natural family.
There's no doubt Larry's in Heaven celebrating his homecoming at the heavenly banquet with his Lord and Savior, Jesus Christ, and there's no doubt he'll be deeply missed by us and his wife, Jennifer, his daughter, Amanda, and his son, Aaron. God must have loved Larry dearly because He took him early to join Him in Heaven.
MOVIEGUIDE® is indebted to Larry, and we're looking forward to seeing him when we graduate to Heaven.