Published: August 5, 2022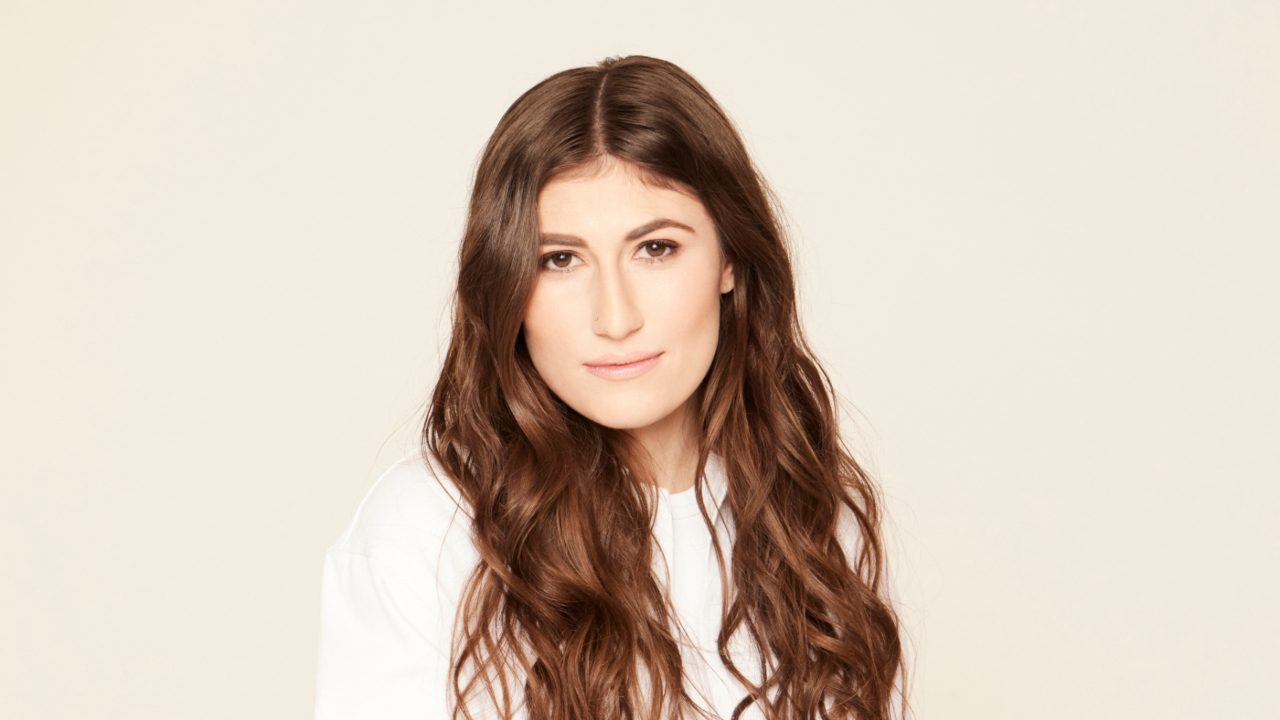 Katy Nichole 'Will Never Stop Striving' to Follow in Christ's Footsteps
By Movieguide® Contributor
Katy Nichole has found lots of success as a Christian artist, from selling tons of albums, to going viral on TikTok. Nichole gives all the credit to Jesus. 
Speaking about her now-viral TikTok clip, Nichole said, "I was going to post just a clip of the bridge of the song.  And it was the 'I pray for your healing that circumstances would change' that whole part of the song. It's just a little clip of it, and I don't usually pray over my TikTok videos."
"It wasn't something that I was doing on the regular, but for some reason it was, you know, I was being led to pray over this video before I posted it and I just said, Lord, touch at least one person," she explained. "Like it doesn't have to be a lot of people. Just one person, one story. And that's the only person I was supposed to reach."
The song from the clip, "In Jesus Name," recently won "Worship Song of the Year" at the K-LOVE Fan Awards. 
"I was in shock when I won the award for Worship Song of the Year," Nichole said. "And [it] also just kind of, like, took me back to when I was writing that song and how that experience of writing this song led to that moment and how God just orchestrates things so perfectly."
Despite all her success, Nichole said she is still working to live a more Christ-like life.
She shared, "I fear I fall short every single day that I live. But I will never stop striving. Never stop reaching towards that. I mean, He would create me. He would love me. He would have so much mercy and grace for me. Who am I to put a limit on what he can do?"
Movieguide® previously reported on Nichole's K-LOVE win:
Katy Nichole was one of the many artists who were celebrated and honored at this year's K-Love Awards, and she opened up about her feelings about her award in an Instagram post. 
"I cannot believe that I won the K-LOVE fan award for 'Worship song of the year,'" Nichole captioned a photo of herself holding the award. "I am so so grateful. Thank you so much for voting and showing your love and support for this song!! What an honor and a blessing it has been to witness how God has been using 'In Jesus Name' (God Of Possible)."
"The thing that means the most to me is when I hear the stories of how God has been moving in your life through this song. I am still blown away and I am just pouring out my thanks to Jesus right now," Nichole concluded. 
Nichole was one of many who received K-Love Awards, including For King & Country, Matthew West, and Anne Wilson.