Published: June 8, 2022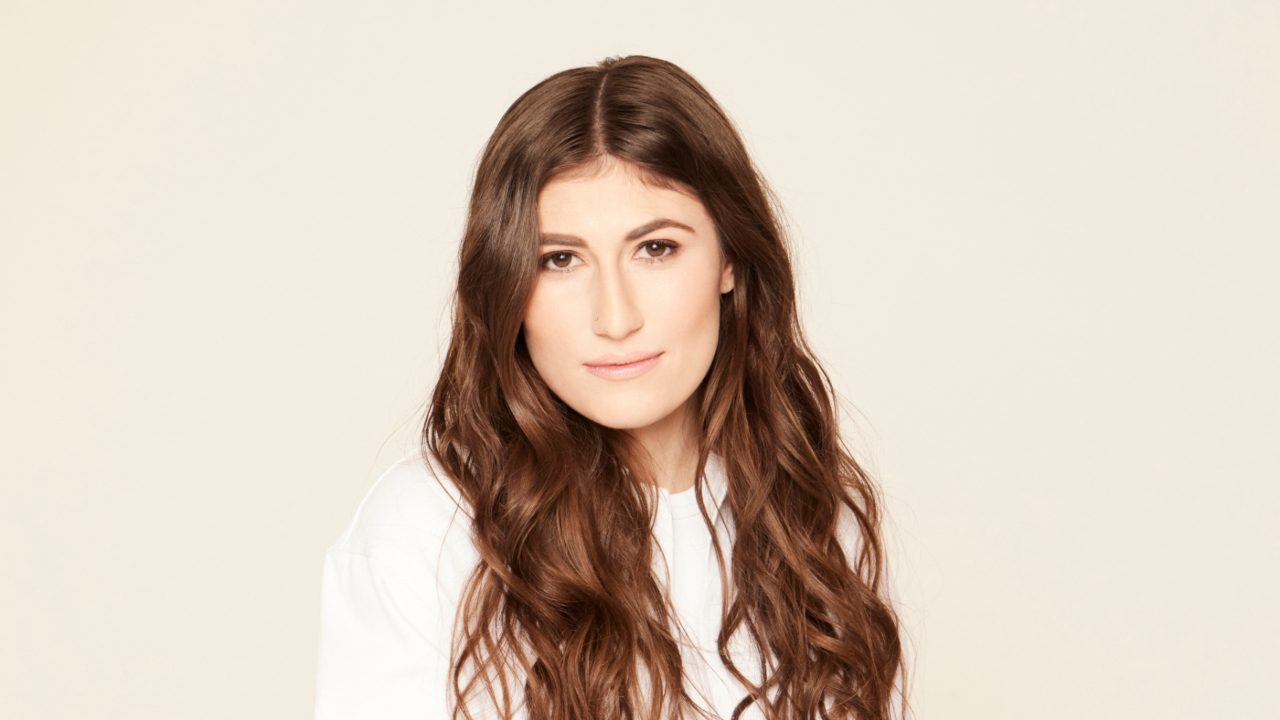 TikTok Star Katy Nichole Celebrates K-Love Award: 'I Am Just Pouring Out My Thanks To Jesus'
By Movieguide® Contributor
Katy Nichole was one of the many artists who were celebrated and honored at this year's K-Love Awards, and she opened up about her feelings about her award in an Instagram post. 
"I cannot believe that I won the K-LOVE fan award for 'Worship song of the year,'" Nichole captioned a photo of herself holding the award. "I am so so grateful. Thank you so much for voting and showing your love and support for this song!! What an honor and a blessing it has been to witness how God has been using 'In Jesus Name' (God Of Possible)."
"The thing that means the most to me is when I hear the stories of how God has been moving in your life through this song. I am still blown away and I am just pouring out my thanks to Jesus right now," Nichole concluded. 
Nichole was one of many who received K-Love Awards, including For King & Country, Matthew West, and Anne Wilson. 
Movieguide® previously reported on Nichole's career:
"The song came out of a really hard season of my life," Nichole tells Movieguide®. "That the song was being written over the last two to three years, but I didn't know that until a lot later on. I have a prayer journal, and that's how I talk to God is through this prayer journal. I started it in 2020, and some of the worst of my anxiety happened from the year 2020, and I really needed an outlet, I needed somewhere to jot down the feelings I was feeling, and also a place to give all of those feelings to God. That's what my prayer journal was for me."
Nichole wrote the detailed prayers that became "In Jesus' Name" as she battled some of her fiercest anxiety attacks, declaring God's healing over her life.
She took the chorus and posted it to the popular short-video platform TikTok, which often gets flak for its harmful algorithm. In this case, the algorithm worked to Nichole's advantage, and her prayer for herself and others went viral.
"When I posted this little clip of a song, I had literally no intentions for it," Nichole says. "It was just me posting some content for the week, as I was really consistent with the content I was posting on TikTok. That was part of my life for the last couple years. I had a couple songs that I'd written like a week before I posted these videos. When I posted this little clip of the song, I actually created the video, because I was like, 'You know what, maybe somebody does need to hear these words. So if it's just one person, God, that's okay. That's the only person that You ever need to reach. That's totally fine with me. I just want you to know, God, that I want Your will to be done in all of this.'
As Movieguide® previously reported, Nichole was soon picked up by Centricity Music, and her song began making the rounds on Christian radio.
Despite her rapid rise in fame, Nichole remains a woman of prayer, and her journal has become a place where she can record her miracles.
"That prayer journal became so much more important to me knowing that I was seeing the answered prayer right before my eyes," Nichole says. "I think that was one of the most amazing things [about the song's skyrocketing popularity]. I've never stood in awe like so much of God until I was looking back at this prayer journal, and it was fully filled. All those prayers have been answered — God did that!
"Now I'm looking at the new prayer journal, and I'm like, 'Okay, this is my struggle now, but God can do it. I spend a lot of time just reading the Word of God and praying every single day, it's just something that is part of my routine. I really feel  empty when I'm not spending at least a moment with God each day," Nichole continues.
"That's something I want to encourage people through that song is that they're never going to be too busy to pray. Like, there is no such thing as that. You always have time in your day. Even if it's literally like five minutes, if you talk to God every single day, you'll feel so much more filled, and you will start to grow in your relationship. There will become this intimacy with God that you've never experienced before, because I hadn't experienced it until I've taken that time, so it's really important."