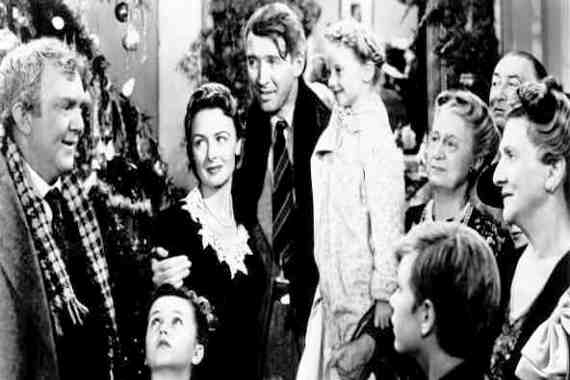 We love lists and the editors at Movieguide(R) have come up with more lists for Christmas movies. Spread media wisdom this year along with Christmas cheer!
Movies About Christmas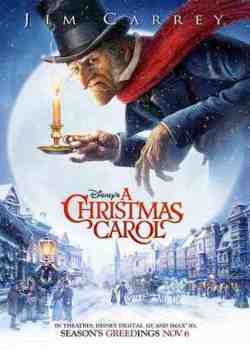 4. DISNEY'S A CHRISTMAS CAROL, Quality: * * * * Acceptability: +1 – 2009: Brilliantly realized animated version of the Dickens classic with Jim Carrey playing Scrooge. Though too scary for younger children and other susceptible viewers, this version features a superb performance by Carrey and wonderful animation. It also has some of the strongest Christian content of all the versions, especially in its inspiring use of famous Christmas carols mentioning our need for salvation in Jesus Christ.
---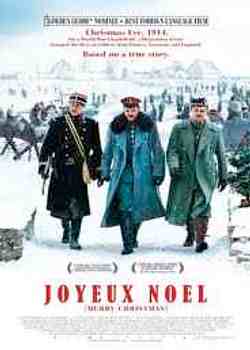 3. JOYEAUX NOEL, Quality: * * * * Acceptability: -1 – 2006: JOYEAUX NOEL, or MERRY CHRISTMAS, is an international production that tells what happens when a group of French, Scottish and German soldiers in World War I decide on their own to call a truce on Christmas Eve to celebrate the birth of our Lord, Jesus Christ, and share some Christian brotherhood. MERRY CHRISTMAS has some of the most uplifting, most powerful and thought-provoking Christmas scenes ever put on film, but there are a few problematic elements requiring caution.
---
2. THE MUPPET CHRISTMAS CAROL, Quality: * * * * Acceptability: +3 – 1992: This is a live-action musical that retells the classic Dickens story with all our muppet favorites, and actor Michael Caine as Scrooge.
---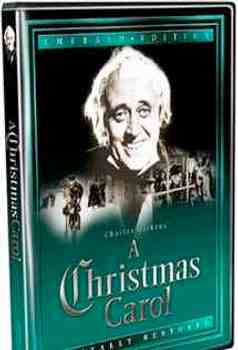 1. SCROOGE, Quality: * * * * Acceptability: +3 – 1951: Starring Alastair Sim, this well-crafted and faithful version of Dickens' classic is so good it can be watched year round. Sim does a marvelous, classic job of bringing Scrooge to life in this heartwarming masterpiece. Furthermore, Tiny Tim is adorable, and the Cratchit family is absolutely heartwarming and tear-jerking.
---
Redemptive Movies with a Christmas Spirit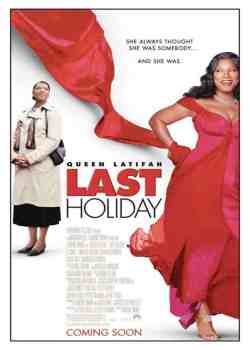 4. THE LAST HOLIDAY, Quality: * * * * Acceptability: -1 – 2005: LAST HOLIDAY is a heartwarming comedy for mature audiences about a female sales clerk who decides to use all her savings for an expensive trip to Europe when she learns she has a terminal disease. LAST HOLIDAY is funny and well plotted, with a Christian worldview, mitigated by some foul language and a couple sexual innuendoes.
---
3. THE FAMILY MAN, Quality: * * * * Acceptability: -1 – 2000: Nicolas Cage stars in THE FAMILY MAN, a movie about a Scrooge-like businessman who finds out what his life could have been. THE FAMILY MAN is a heart-rending, funny movie with strong moral sentiments marred by some foul language and an earthy tone.
---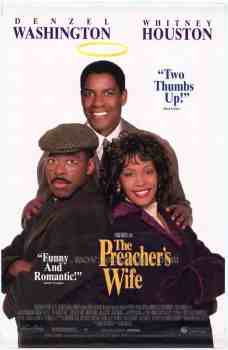 2. THE PREACHER'S WIFE, Quality: * * * * Acceptability: +3 – 1996: When Pastor Henry Biggs comes to the end of his rope, an angel named Dudley falls out of heaven to help him. THE PREACHER'S WIFE, a remake of the classic THE BISHOP'S WIFE with Cary Grant, Loretta Young and David Niven, contains strong Christian dialogue and prayers to Jesus. The movie's flawed angelology is counterbalanced by clear references to God's Laws, God's Grace, love, and faith in Jesus Christ. Movies don't get much better than this.
---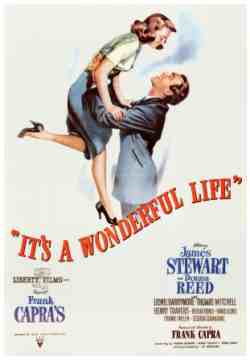 1. IT'S A WONDERFUL LIFE, Quality: * * * * Acceptability: +3 – 1946: Jimmy Stewart plays the beleaguered but good-hearted George Bailey, who finds out what life would be like if he'd never been born. A very slight caution is urged because of the false angelology, although the movie is number one on our list because of its emotive revelation of man's relationship to God, who answers our prayers.
And Don't Forget: Even More Classics for Christmas
WHITE CHRISTMAS, HOLIDAY INN, GOING MY WAY, THE BELLS OF ST. MARY'S, THE BISHOP'S WIFE, A CHRISTMAS STORY, THE LEMON DROP KID, A MIRACLE ON 34TH STREET, MIRACLE AT MORGAN'S CREEK, THE SANTA CLAUSE