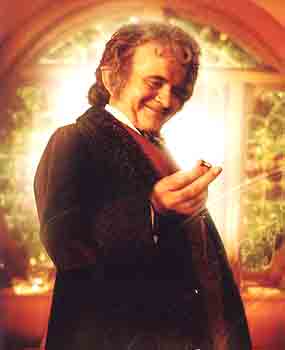 The country that offered the beautiful rolling hills of Matamata and volcanic region of Mount Ruapehu to become the folkloric realm of Middle Earth in the LORD OF THE RINGS trilogy will once again lend its scenery to Hobbits, Orcs and other Tolkien creatures in Peter Jackson's THE HOBBIT.
After a series of roadblocks, it was announced recently that New Zealand will indeed reprise its sweeping role in the beloved saga and host both parts of Jackson's production. This news follows negotiations between Warner Bros. and local government officials.
Previously, the film's producers were poised to relocate after a local talent union threatened to boycott the production. Now, however, the union has backed off as the agreement promises legislation that will "clarify the employment status of film industry workers."
New Zealand prime minister John Key commented that this impact "will mean an additional rebate for THE HOBBIT movies of up to $7.5 million per picture, subject to the success of the movie."
The two movies will star Martin Freeman (HITCHHIKER'S GUIDE TO THE GALAXY) as Bilbo Baggins. Filming is scheduled to begin in February.
Sources: Hollywood Reporter, 10/27/10, The Wrap, 10/26/10