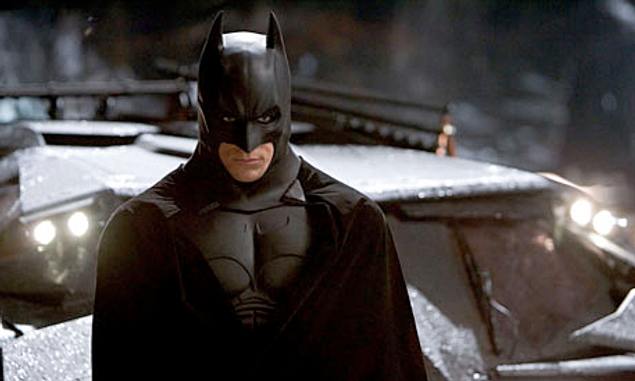 Aurora Fallout:
Batman Shooting May Decrease Movie Attendance, Study Shows
By Ben Kayser, Staff Writer
Despite some conflicting research, a new study by Front Porch Research shows that the Aurora, Colo. shooting at this summer's new Batman movie may lead to decreased attendance at movie theaters.
Front Porch Research surveyed 500 adults and 300 "tweens" between the ages of 12 and 15 after the shooting. Their survey reveled that 34% of adults and 30% of children between 12 and 15 were either "somewhat more" or "a lot more" concerned about violence in movies and TV after the shooting.
---
The survey also found, "19% of tweens and 18% of adults claimed that they would see fewer movies at the theater. If 19% of the 221 millions moviegoers in 2011 were to watch one less movie, the financial impact would be a $333 million annual reduction in [movie ticket] sales."
Despite this apparent increase in awareness of violence in the media, the level of violence in movies aimed at teenagers is still alarming.
A week after the movie THE HUNGER GAMES was released, Front Porch Research conducted a survey regarding the movie's kid-on-kid violence.
This survey found, "80% of women HUNGER GAMES watchers did not have any concerns about tweens or teenagers reading the book or watching the movie. 84% of Men did not have any concerns."
Also, 19% of the women and 33% of the men felt that the violence was "not graphic enough."
The numbers in both studies should make parents want to teach proper discernment of the media to their children. They should also send a message to Hollywood that, when more people like the Aurora shooter try to replicate the violence they see at the cinema, less people will want to make the trip to their local cinema.
The good news is that MOVIEGUIDE® has had more than 33 years of experience in helping parents and families train children and grandchildren, and adults, use biblical principles and become media-wise consumers of entertainment so that they choose the good and reject the bad.
Please contact us at info@movieguide.org to help your children and families do just that.