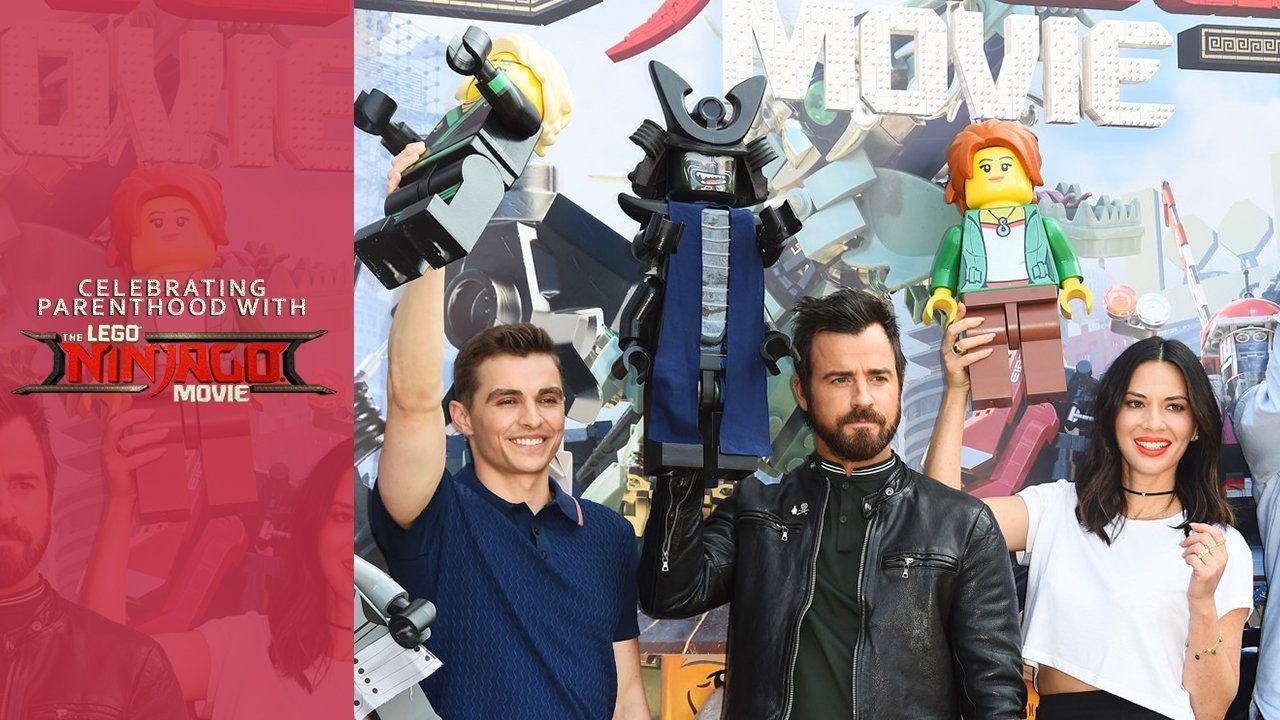 Choosing to Be a Hero for One:
Celebrating Parenthood with 'The LEGO Ninjago Movie'
By Tom Snyder, Editor
Celebrating parenthood was one of the major topics of conversation at the press conference for "The Lego Ninjago Movie" from Warner Brothers.
The press conferences was held recently in Ninjago Land at the Legoland Park in Carlsbad, California. The movie's main theme is the relationship between parents and their children, and the story involves a teenage superhero reconciling with his father.
Actress Olivia Munn said one of the things that attracted her to playing the teenage superhero's mother, Koko, was because her character "chose to be a hero for one," instead of "a hero for many."
In the mother's backstory, moviegoers learn that the mother decided to leave behind her role as a martial arts hero protecting people from evil forces so she could be a mother to her child.
She elaborated:
"What I love about this character is, I wanted to play the mother as the eternal optimist. She's got her son, Lloyd, who is going through a really tough time. She just wants to love him through it. No matter what he brought to her, no matter what attitude he had that day, she wasn't going to judge him for that moment. She was just going to keep loving him through it.
"With Koko, out of all the things she could do, she chose to be a mother. . . that said so much to me, that she could have been a hero for many, but she chose to be a hero for one. That to me just shows how important being a mother is. I love that part of her, and it was really fun to play."
Actor Michael Pena, who plays one of Lloyd's superhero friends, said he jumped at the chance to star in the movie because he and his son have shared many moments of togetherness watching the Ninjago animated series.
"I didn't care who was making the Ninjago movie, I was going to try and be in it. Because me and my son have been watching the first two seasons [of the Ninjago TV show] and you know how kids are, they will watch the same thing over and over, and over. My son was so psyched about it. We came into Legoland, and his head almost exploded like three times. . . . He was so psyched. Then, when we saw the movie, I swear, my son said, it's the best movie he's ever seen in his life."
Jackie Chan said he loves doing voiceovers for animated movies like "The Lego Ninjago Movie" because it allows him to reach out to children and to teach them lessons on how to be good children and to respect other people.
"Sometimes when I do an action movie," he said, "the children cannot go to see it. This way is how I can let the children know me too. That's why a long time ago I [did] 'Jackie Chan Adventures.' So, whenever I travel around the world, even in Germany and Morocco, the children are like, 'Jackie! Jackie!'"
Jackie has started doing a new "Jackie Chan Adventures" for television, which will be released soon.
Producer Chris McKay said the filmmakers also wanted the movie's hero, Lloyd, to undergo a positive character arc as he deals with the fact that his father is the bad guy.
"The idea [in the movie] was Lloyd was going through something where he was still a kid, and he still had a kid mind. He was selfish in the beginning of the movie. He's selfish, and he looks at the relationship with his father one way – that he's an antagonist. . . . But, he goes through a change because he starts to look at his dad from a different point of view.
"We wanted Lloyd to look at things from a different point of view, because that's his arc – to go from being a child, where you're not very sympathetic to other people, you're not really empathetic. Empathy is a big part of becoming an adult and understanding other human beings, sympathizing, empathizing with other human beings. It's the idea of looking at people and sympathizing with other people, sympathizing with his dad after observing what his dad went through. That's a big part of his change. Then that way, he can help his friends; he can become a better leader."
"Even Garmadon [Lloyd's father in 'Ninjago'] goes through the same thing as he looks at his family and his relationship with his son," one of the movie's directors, Charlie Bean, said.