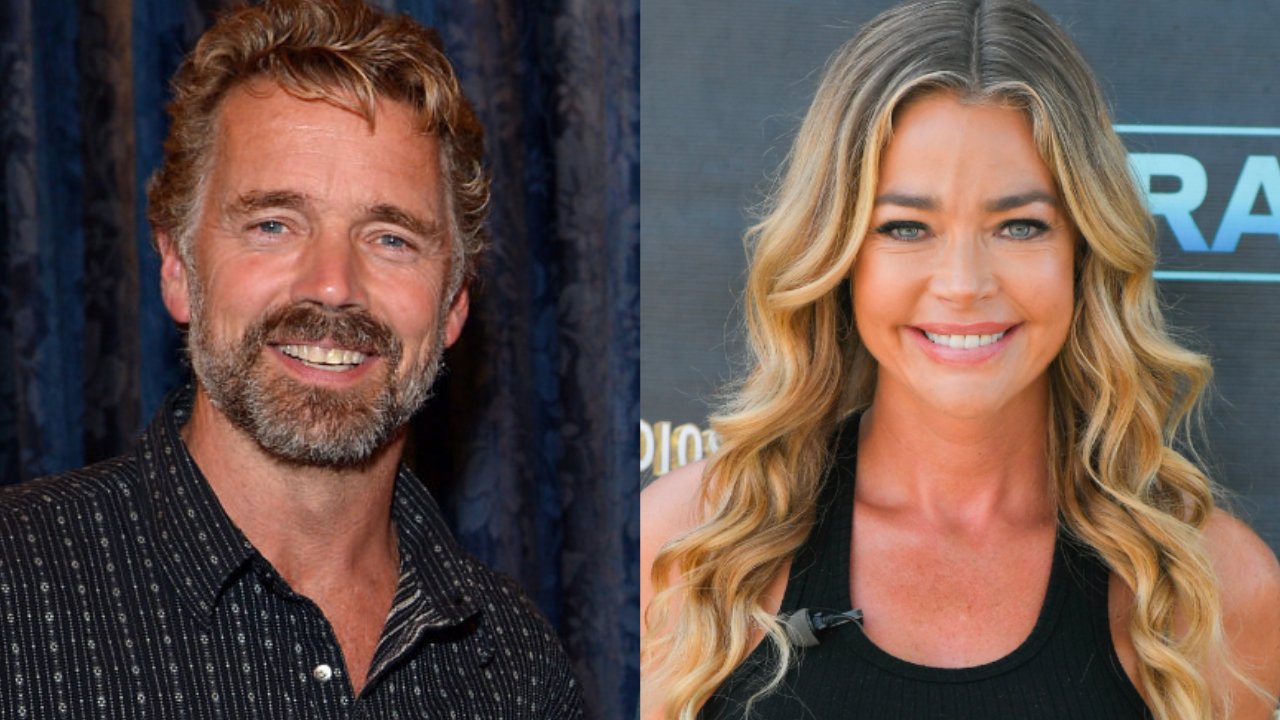 Denise Richards and John Schneider to Star in Faith-Based Movie About Cyberbullying
By Tess Farrand, Staff Writer
An upcoming faith-based movie has begun production starring Hollywood actress Denise Richards (LOVE ACTUALLY, BOLD AND THE BEAUTIFUL) and John Schneider (OCTOBER BABY, DUKES OF HAZARD). The movie titled SWITCHED won the Kairos Pro Prize for Spiritually Uplifting Screenplays in 2018 and tackles the issues of cyber-bullying in school, but in a comedic fashion.
SWITCHED is about an "ultra-popular high schooler Katie Sharp (Madeleine Byrne) [who] torments Cassandra Evans (Miya Horcher) until a nighttime prayer switches their bodies. As the complexity of their lives play out, each girl learns a lesson in empathy and love, while addressing issues of cyber-bullying and peer pressure." Popular social media personalities Vanessa Merrill and Chelsea Crockett will also star alongside Schneider and Richards.
With a variety of reports that suggest a correlation between social media and negative consequences, there's no question that the movie's timing is relevant. Yet, the filmmakers behind SWITCHED promise to tackle cyber-bullying with a redemptive angle. "Our film is a fun, lighthearted faith-based film that has a message of forgiveness and friendship with mainstream appeal," said executive producer and published author Nicole Weider. The premise of SWITCHED aligns with Weider's Christian lifestyle website, "Project Inspired," that encourages women to know their purpose and use it to glorify the Kingdom of God.
SWITCHED co-writer Alexandra Boylan told Movieguide® what she hopes audiences will take away from the movie, stating, "before a kid posts something mean on social media, I hope they will think twice about the repercussions that choice will have on the other person." She continues, "I also hope that families will walk away talking about why a bully is a bully, and how that kid might need some extra love to help them get through whatever they are going through. No one bullies for no reason, there is usually a hidden pain that might need to be exposed." Boylan's writing partner Andrea Polnaszek (CATCHING FAITH) adds, "social media critics abound in our culture and it is all too easy to hide behind a computer screen hurling insults and expletives. When we don't feel good about ourselves, the easiest way to ease our pain or discomfort is to criticize someone else."
In the end, the SWITCHED filmmakers want the project to point back to God. Polnaszek concludes, "when we truly wrestle with our own story and catch a glimpse of God's incredible love for us, love will naturally flow out of us."
SWITCHED marks the second faith-based movie for actress Denise Richards, who also starred THE PRAYER BOX, which won Movieguide®'s 2017 Kairos Prize for Spiritually Uplifting Screenplays. In addition to SWITCHED, Schneider is also working on a faith-based rom-com movie.
For more updates on faith-based movies like SWITCHED, check back to Movieguide.org and like our Facebook page here.