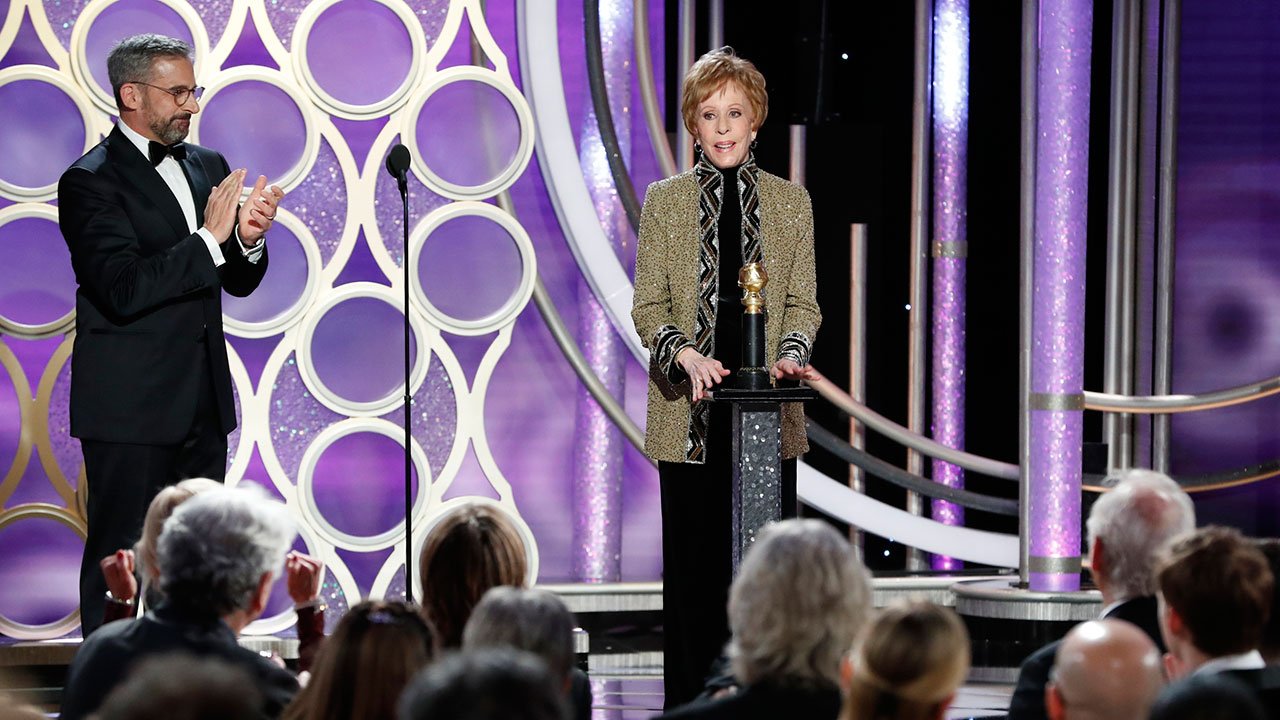 Golden Globes Are Less Political Than Prior Years, But Still Plagued by Some Terrible Moments
By Tess Farrand, Staff Writer
On Sunday evening, entertainers in Hollywood gathered at the Beverly Hilton Hotel for the 76th annual Golden Globe Awards. Andy Samberg (BROOKLYN 99, SNL) and Sandra Oh (GREY'S ANATOMY) served as co-hosts for the show. During the opening skit, the pair delivered a more light-hearted and innocent exchange with the audience than previous hosts, while also staying pretty clear from politics (this was not the case for those accepting awards however). For example, in one particularly funny skit, Samberg informed Jim Carrey (who was nominated for an acting award in the TV series KIDDING) that he must leave the movie section of the room because he was in a TV show, not a movie. Jim Carrey, who's in on the joke, pretends like he can't hear anything the hosts are saying from the back of the room where the TV nominees are sitting.
Despite a few, obscenities and innuendos, the opening bit deliberately concentrated on movies that mass audiences enjoyed and were also Golden Globe nominees like BLACK PANTHER, CRAZY RICH ASIANS and A STAR IS BORN. In the proceeding moments, SPIDER-MAN: INTO THE SPIDER-VERSE took home the prize for Best Animated Feature Film. In their acceptance speech, the directors reiterated the movie's heartfelt themes of heroism, reiterating that anyone can get behind the mask to be a hero.
Two talented stars received recognition for their many decades of work in Hollywood. First, Steve Carrell (DESPICABLE ME) presented comedy legend Carol Burnett, with the first-ever Carol Burnett Award. Audiences watched a touching montage of her career play out on screen before she expressed her gratitude. "Sometimes I catch myself daydreaming, about being young again and doing it all over, and then I bring myself up short, when I realize how incredibly fortunate I was to be there at the right time." Later in the show, Jeff Bridges received the Cecille B. DeMille Award. Hailed on stage by fellow actor Chris Pine (STAR TREK) as a "kind and wonderful gentleman," Bridges took his moment to thank his parents for their influence in his life (his father was also a Hollywood star) and his wife of 45 years.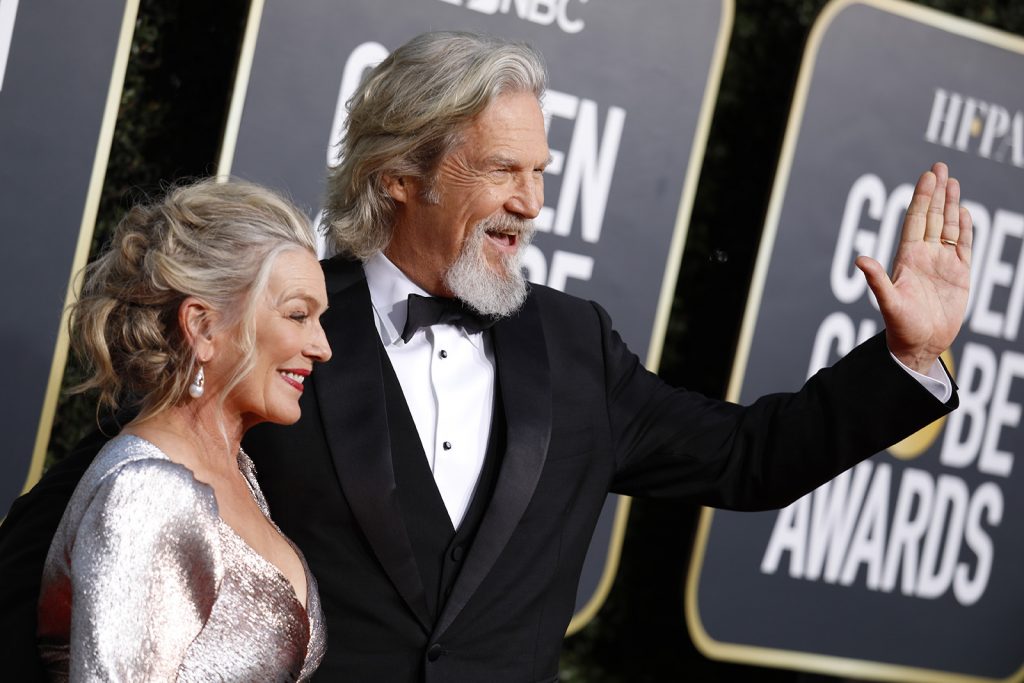 MARY POPPINS RETURNS lost out for the Best Musical or Comedy award to GREEN BOOK. William Dafoe's portrayal of Vincent Van Gough in AT ETERNITY'S GATE, which had a lot of faith content, didn't earn him a globe either. Some might also be surprised that A STAR IS BORN only took home one award for Best Original song, while BOHEMIAN RHAPSODY received the last two awards for Best Actor in a Drama and Best Motion Picture Drama.
This year's Globes were considerably less political than ceremonies before, except for a few quick jeers here and there, including a terrible comment by winner Christian Bale who thanked Satan for the inspiration to play former VP of the U.S., Dick Cheney in VICE. Presenters only alluded to the #MeToo movement instead of making it the main topic of discussion and championed more female representation in the industry. For example, Regina King, winner for Best Supporting Actress in a Motion Picture- (IF BEALE STREET COULD TALK), vowed to produce movies with at least half of women on staff.
NBC did bleep out a few obscenities, and there were a few scripted inappropriate sexual jokes throughout the evening. In an awkward odd moment during the ceremony, a group of registered nurses came into the audience to give attendees flu shots in attempts to poke fun at Ellen DeGeneres who ordered pizza for the crowd at the Oscars® a few years ago. Two female SNL alums Maya Rudolph and Amy Poehler also had a weird moment where Maya jokingly proposed marriage to Poehler, perhaps in reference to a proposal at last year's Emmy's. The two got close but didn't end up kissing before they presented the award Best Screenplay in a Major Motion Picture.
Ratings for the Golden Globes were down from last year, even though the ceremony benefited from viewers watching the NFL Wild Card playoff game between the Eagles and Bears right before the ceremony. As of this morning, Deadline reports that the show was down 2% in total viewers from 2018.
While very few movies that resonate with people of faith and values won at the Golden Globes, you can rest assured that the 27th Annual Movieguide® Awards airing on the Hallmark Channel will honor movies that uplift, encourage and inspire. Best of all, the Movieguide® Awards will celebrate movies that whole families can watch and enjoy together. Check back for more information about the Movieguide® Awards which will air on the Hallmark Channel in February 2019.