Published: May 13, 2022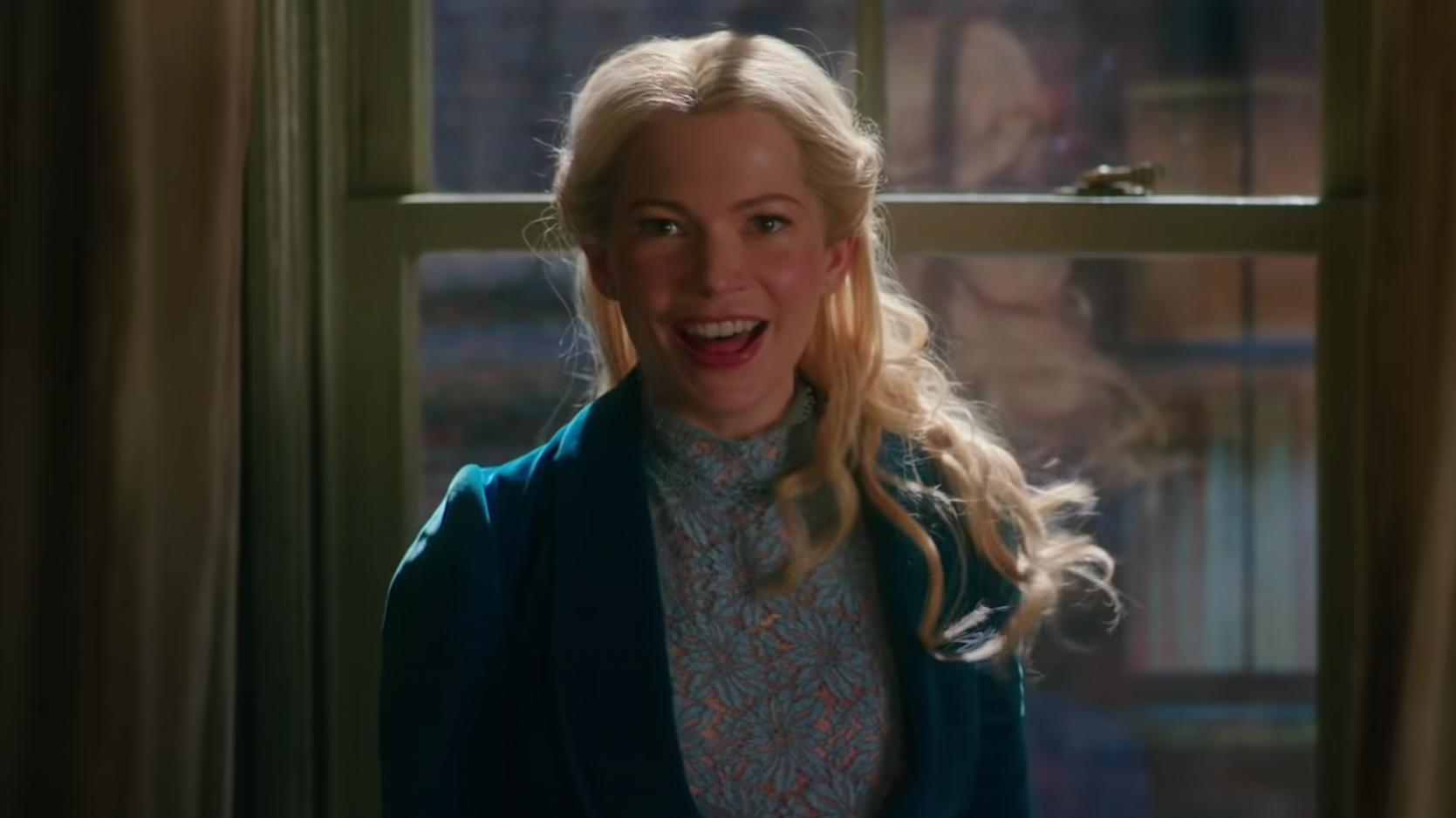 Michelle Williams Wants To Make More Movies 'That Are Full of Joy And Positivity'
By Movieguide® Contributor
Michelle Williams is known for her dramatic roles, but she recently told Variety she would love the chance to make another movie like THE GREATEST SHOWMAN. 
"I would make another one of those in a heartbeat," she said. "I wish they'd make a sequel."
Williams starred in the hit 2017 musical alongside Hugh Jackman. THE GREATEST SHOWMAN made over $400 million at the global box office. 
"That movie brought so much joy to so many people and to make people that happy, man that is a worthwhile thing to spend your time doing," Williams explained. "I really love that movie. My daughter Matilda sang those songs. My mom is still listening to that soundtrack."
"I love making things for kids that are full of joy and positivity," the actress concluded. 
Movieguide®'s review of THE GREATEST SHOWMAN reads: 
THE GREATEST SHOWMAN is a spectacular entertainment designed to capture the viewer's heart. The music is some of the most melodic you'll find in such productions today, original or adapted. Hugh Jackman is a bonafide triple threat. He can sing, dance AND act. Jackman and the cast create movie magic. In fact, besides the musical numbers, one of the movie's highlights are Barnum's touching scenes with his two daughters.
The movie isn't meant to be a blow-by-blow biographical drama of a man people read about in history books. So, it does take liberties with P.T. Barnum's life. For instance, it skips over the general store Barnum owned and the newspaper he created by age 21, to go right into the museum he bought in 1835 (Barnum was born in 1810). It's true, however, that his wealth exploded when he hired George aka General Tom Thumb and other so-called "freaks" and began heavily marketing his shows.
On the positive side, the movie has strong moral, uplifting elements. Barnum clearly loves his wife and daughters. Although the Jenny Lind character tempts him, Barnum resists the temptation. Also, despite the Romantic themes cited above, the movie attaches a moral, even biblical, idea to those themes, namely, that every human being has worth and human dignity, and should be treated as such. At one point in the story, Barnum forgets this biblical truth, but he returns to it in the end. The movie ends with the profound statement that the greatest art is making other people happy.
All in all, THE GREATEST SHOWMAN is worthwhile viewing, a visually stunning, toe-tapping spectacular, despite the Romantic themes vying for the viewer's attention.