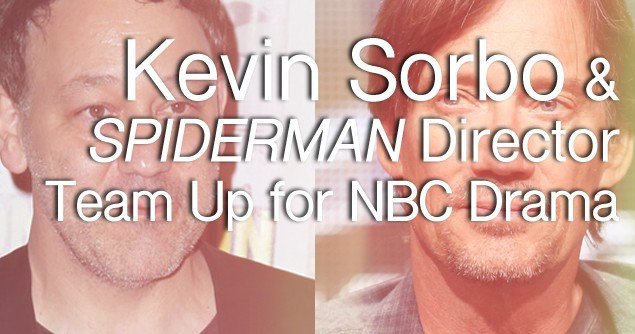 Miracle Man:
Kevin Sorbo and Sam Raimi team up for new NBC drama
According to Deadline, NBC has started working on a new television series called MIRACLE MAN starring Kevin Sorbo along with friend Sam Raimi, producer of HERCULES: THE LEGENDARY JOURNEY and Director of the MOVIEGUIDE® Award winning movies SPIDERMAN 1-3. The duo is teaming up again to work on this new drama, with the help of Robert Eisele, Sorbo's wife Sam Sorbo and his manager, Sherry Marsh.
MIRACLE MAN follows the heavy story of Army Ranger, Jason Greene (Sorbo), who is nearly killed while fighting in Afghanistan. Due to haunting memories and trauma from the experience, he is discharged and sent home. Upon arriving back to civilian life though, he is faced with a wife who has left him and an adult son that hardly knows him. As Greene begins to try to put his life back together, he discovers a power. He realizes that he has the ability to make miracles happen. Although they are small, these miracles are big and real enough to help and change people's lives. Jason is then sent on a journey to discover why.
With this television series set to air next winter, NBC seems to be moving deeper in making productions of faith-based content, which is good news for the Christian families. This makes sense after the recent success of Dolly Parton's COAT OF MANY COLORS, which premiered to fantastic ratings and was seen by 13 million live viewers.
Kevin Sorbo is ready to take on the troubled role of Jason Greene in hopes that the message of hope and salvation reaches more people and unbelievers watching. Stating that, "Hollywood is starting to 'wake-up' to the needs of an underserved faith-based audience." Sorbo has already been in other successful Christian movies like GOD'S NOT DEAD and WHAT IF… MIRACLE MAN could very likely follow along in those footsteps.