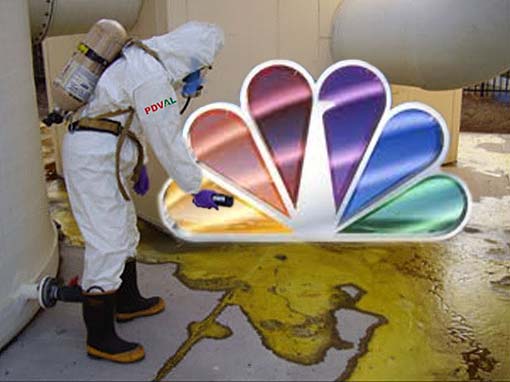 By Tiffany Leeper, Contributing Writer
Editor's note: This is a guest article written for MOVIEGUIDE(r) by Tiffany Leeper, Founder & President of Girls Against Porn & Human Trafficking. For more information, please go to: media@girlsagainstporn.com
I came across this statement recently, "Porn: the battery acid of our culture." It gave me a very vivid and truthful visual of what a pornography addiction really does. I can't think of a better way to describe it, outside of it being the cancer of the soul, which many have labeled it. It eats at the soul slowly but surely, and eats away at genuine love, relationships, and families, it is at the root of many molestations, and its path of destruction doesn't end there.
I remember at one of Dr. Baehr's presentations, he discussed the importance of family friendly films and the content of media today, how this shapes a culture and a generation. Media, whether via TV, radio, or film, shapes and forms our young people, their ideas, their minds, and sets the path for how this culture will be shaped and its political beliefs; Dr. Baehr is exactly right. Why is it that as a country, we have an epidemic of 40+ year-old men who have an addiction to video games, which is widely causing marital problems now? There is also discussion that the next version of the DSM-V, the American Psychiatric Association's Diagnostic and Statistical Manual, may list hypersexuality (aka: porn addiction) as a recognized mental disorder due to overwhelming evidence and factual cases. As a culture, collectively, we must ask ourselves why is our society being negatively affected by such forms of media, what are the root causes, and we must get involved in efforts to stop it. There are those who seek to get our children and culture so addicted to violent video games where prostitutes are raped, burned, and killed, and now major TV networks, who feel like they have carte blanche, ignoring FCC licensing laws or even their own written ethical standards, choosing to expose your children to Hugh Hefner's illegal and pornographic world in the upcoming series, The Playboy Club on NBC starting 9/19.
I remember the stories by mother told me of good and decent TV shows that she used to watch growing up in the 1950's, shows where children didn't have to worry about being exposed to the lives of porn distributors and my heart breaks for children in this generation, who will never know what that was like to always have family friendly TV shows on the air, on any network, this is why the work of Movieguide is so important. We must be the change we want to see in this world, and that is what Movieguide is doing in Hollywood, but friends, it is a battle. A couple of weeks ago, I stood a block away from Vivid Entertainment in Los Angeles, one of the major producers of hardcore pornography, and was amazed that they are located only a few blocks away from NBCUniversal's office buildings in Universal City. To anyone walking the streets, it would appear that the company is a legitimate business. It is outrageous that this is possible and that this industry is allowed to exist when they operate in violation of our federal obscenity laws.
I'm writing to urge you to join with us friends; we need your help to protect your children. Our coalition, the War on Illegal Pornography, has been involved in a major campaign to stop NBC from airing their new show, The Playboy Club, this upcoming season, and if your children watch anything on TV, they will be exposed to some element of The Playboy Club through trailers or advertisements, showing women dressed in bunny outfits and sexual encounters, not leaving much left to the imagination. This is certainly not what our children deserve. Will you take one minute, and join with our coalition to tell NBC to halt the airing of the Playboy Club? Please send a message to the NBCUniversal leadership (many of whom have children themselves!), and their advertisers, and let them know that you will not be watching NBC, nor will you be purchasing any of their advertisers products, if they choose to air this show on their network. This is a major grassroots effort and we need and appreciate your help and time in standing up for decent entertainment. If NBCUniversal, truly understood the harms of pornography, and the destruction of families and children that Playboy has been the culprit of, and would put aside personal greed, they certainly would have to think twice before airing a show idolizing a distributor of illegal obscene materials. Will you spread the word, and forward our link to all of your family and friends?
In closing, I'm reminded of what Edmund Burke said best, "The only thing necessary for the triumph of evil is for good men to do nothing." We thank you for your help in advance!
If you'd like to help with this initiative, please e-mail us at: media@girlsagainstporn.com
For more details: Close the Club on NBC:
http://www.closetheclubonnbc.com/
Petition to NBC Leadership:
http://www.waronillegalpornography.com/urge-nbc-leadership-to-stop-production-of-the-playboy-club/
Petition NBC Advertisers: http://www.closetheclubonnbc.com/
Our Press Release:
http://www.drjudithreisman.com/archives/2011/06/womens_groups_a.html