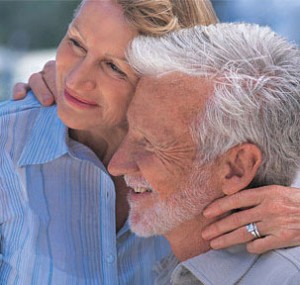 By Diana Anderson
GE owned NBC Universal has dropped a bombshell on advertisers. They report that when it comes to consumer spending based on what they see in television ads, the 55-64 aged viewers are just as important as the coveted 18-34 year olds.
Named 'AlphaBoomers' by NBCU's President of Research, Allen Wurtzel says that this older demographic "has been largely ignored by advertisers and marketers."
"Every seven seconds someone turns 55 and once they do, they are eliminated from the highest-end Nielsen demo measurement: 25-54," Wurtzel said.
"It is the fastest-growing demo group in the country and now numbers 35 million people that account for close to $2 trillion in annual spending." Wurtzel said NBC research and a survey it commissioned of people in the 55-64 demo counters common perceptions that they make less of an income and spend less on advertised products; are technophobic and brand loyal, and therefore, cannot be motivated to switch brands.
Wurtzel said research shows that people in the 55-64 demo are spending as much on home improvement products as the younger demos and "maybe home improvement chains should be advertising on the nightly news."
NBCU president and CEO Jeff Zucker said he's hoping the findings will motivate tech companies like Apple, Droid and Bing—which are not advertising on CNBC news programs because they are older-skewing—will start doing so.
"What we'd like to see is these companies and their agencies start targeting AlphaBoomers as much as they do the 18-34 demo," Zucker said, acknowledging that the presentation could also help other networks' newscasts.
Research in the NBCU presentation shows that AlphaBoomers have a median household income of $69,000, dwarfing that of those under 25 ($27,000), 25-34 ($58,000) and close to those 35-44 ($75,000).
Other findings include:
* AphaBoomers spend more on home improvement products, home furnishing, large appliances, beauty and cosmetics and casual dining than adults 18-49.
* A similar percentage of AlphaBoomers have high-definition TVs, use DVRs and broadband as adults 18-34.
* 70 percent of AlphaBoomers buy at least one product a month online.
* 59 percent of AlphaBoomers send text messages via their cell phones.