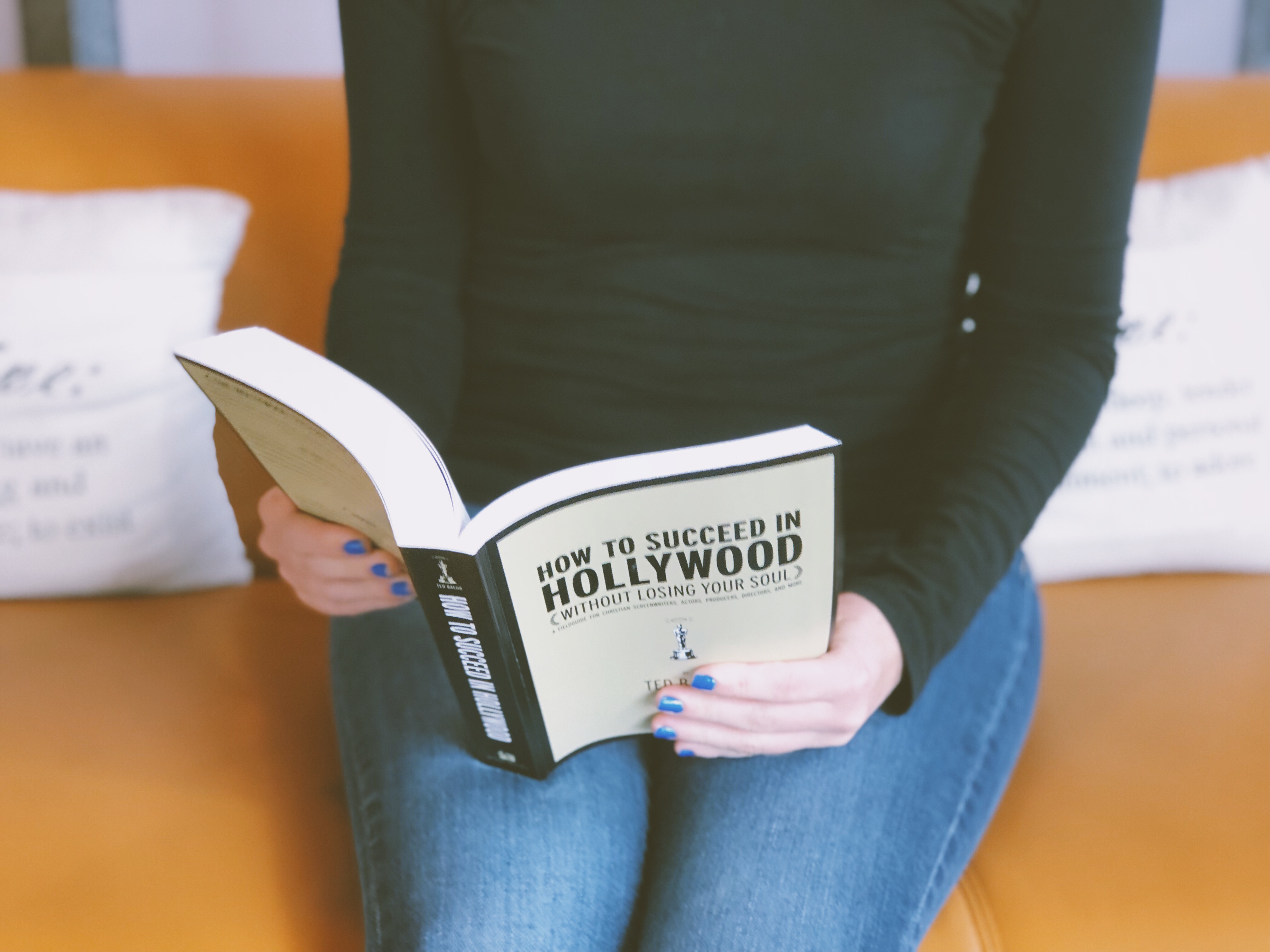 Stories, Parables & Movie Scripts: Market the Movie, Not the Hype!
Excerpt from  How To Succeed In Hollywood (Without Losing Your Soul) By Dr. Ted Baehr, Publisher
Every few months, I get a request for an interview on Christian or secular television or radio where one of the major questions is, "Is this the first faith-based movie that's been successful?" or "Is this the first family movie?" and once in a while, "Is this the first horror movie?"
Of course, we understand the press needs news, so all things have to presented as new. However, having been in the entertainment industry for 72 years, I usually give an answer showing all the previous incidents of successful movies in different genres or different budget levels throughout the history of movies since the 1890s.
The fact of the matter is that the marketing of too many movies gets so involved with selling the hype of new news that many people realize the hype is a lie.
Recently, headlines screamed that HALLOWEEN was the biggest grossing horror movie, trumpeting that it made more than $140 million in just three weeks. Even if you don't adjust for inflation, lots of horror movies in the past have hit higher box offices in the same amount of time, including POLTERGEIST, THE EXORCIST and if you really want to look at a winner, THE BLAIR WITCH PROJECT, which was made for only $60,000, is the most profitable horror movie of all time.
Christians, regrettably, are too often not any different in their marketing mendacity. It is a matter of record that the 1920s movie KING OF KINGS and the 1979 movie THE JESUS FILM both reached more than 50 percent of the world's population. That doesn't mean that the reviewers at MOVIEGUIDE® don't like THE PASSION OF THE CHRIST, THE CHRONICLES OF NARNIA, or I CAN ONLY IMAGINE.
One of the most profitable Christian faith-based movies ever made was FIREPROOF, which had a production budget of more than $500,000 and which made nearly $33.47 million at the worldwide box office and more than $59.8 million on DVD.
All movies, especially Christian movies, need to give audiences a reason to see the movie. Over puffing box office and other "new news" comparisons isn't a reason.
Sell the movie, not the hype!
Editor's Note: If you want to read more about the keys to successful filmmaking, please read: How to Succeed in Hollywood (Without Losing Your Soul)
To be continued…