Published: August 3, 2022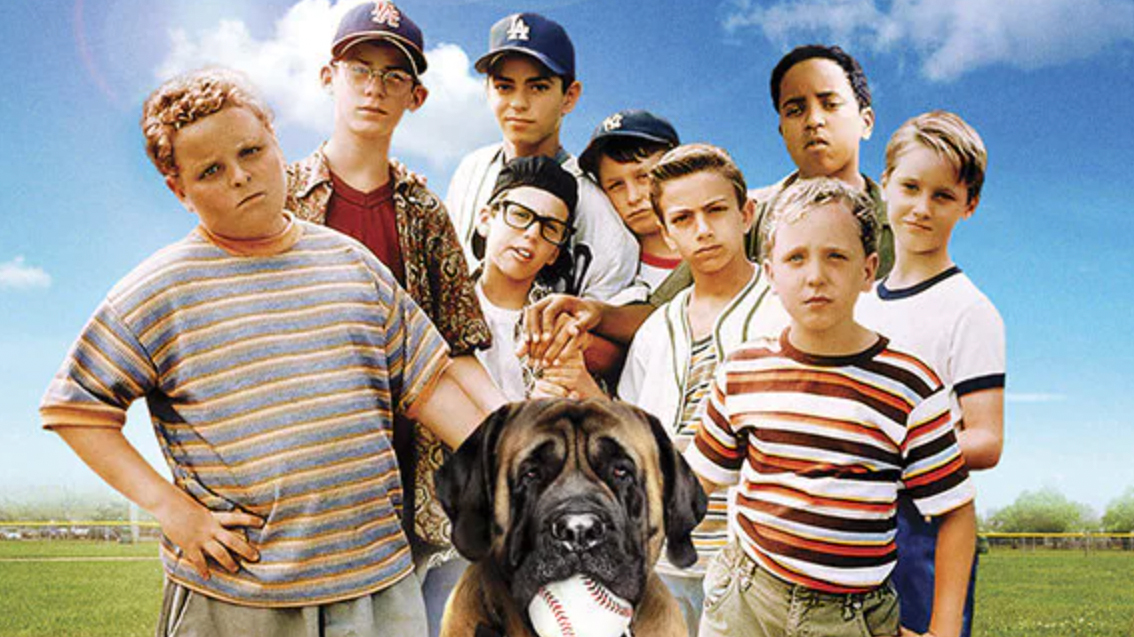 'It's God's Hands All Over It': Young Boy Saves Father's Life After Watching CPR in THE SANDLOT
By Movieguide® Contributor
THE SANDLOT is a beloved children's movie, full of laughs and friendship. However, one of the movie's stars was recently surprised to learn that it also contains a life-saving lesson. 
On June 14, Alabama dad Brad Hassig was spending time in the pool with his twin sons, Christian and Bridon, 10, and their friend Sam, 11. While doing some relaxing breathing exercises, Hassig passed out. 
"I went from just complete peace, saying the Lord's Prayer and then everything was just white," he explained. 
The boys quickly jumped into action, pulling Hassig out of the pool and onto dry land. Bridon then started performing CPR on his dad, just like he'd seen it done in movies like THE SANDLOT and HOOK. 
"There's no way, physically, they should have been able to pull a 185-pound man out of the water like that and to know and do what all of them did, perfectly as quickly [as they did]," Hassig marveled. "No lack of action, to run as fast as they did. It's God's hands all over it."
He continued, "I'm so proud of my boys. I tell them, 'Remember you guys are heroes' and I will be grateful to them forever and Sam is such a kind and gentle kid. It's a bond now."
Chauncey Leopardi, who played "Squints" in the movie, was recently told about the life-saving lesson the boys learned from THE SANDLOT. 
"That's just incredible," Leopardi said while appearing on the TODAY SHOW. "You know, like, here we are, 30 years later, and something that someone saw that we did 30 years ago saved their father's life.
"I mean, it just, it makes you want to tear up because it's such a beautiful thing," he concluded. "And wherever we get the information from, it's great. So to be the force that helped them do that for their father, you know, I'll never forget it."
Movieguide® previously reported on the 25th anniversary of the iconic movie:
"Ya killin' me Smalls…"
It's hard to believe but 2018 marks the 25th anniversary since the release of the beloved movie THE SANDLOT.
Even if audiences know next to nothing about baseball, THE SANDLOT connects with a variety of viewers because of its affirmation of friendship, dreams and perseverance.
The plot follows a group of boys as they duke it out on the baseball field during the heat of the summer of 1962. However, when a ball signed by star player, Babe Ruth, flies over the fence to a forbidden territory, the group hatch a plan to get it back that unearths a lot of personal findings.
Former Movieguide® Board of Directors member, Chris Zarpas, of Norfolk, Virginia, came across the script that he wisely purchased: for 1 million dollars.
After reading the script Zarpas recalls saying, "This is likely the best script I've ever read. I wouldn't change a period. A comma. I'd shoot it tomorrow." 
Zarpas had a feeling that THE SANDLOT would stand the test of time, even before it came to theaters; "There are so many life lessons that it offered – letting the new kid play, acceptance, kindness and leadership… movie was timeless in many ways."
Zarpas is right. THE SANDLOT is one of the most quoted movies within the pop culture landscape. In fact, fathers who grew up with the movie, now teach their sons the notable dialogue and life lessons from Ham, Smalls and the whole gang!