Published: January 20, 2022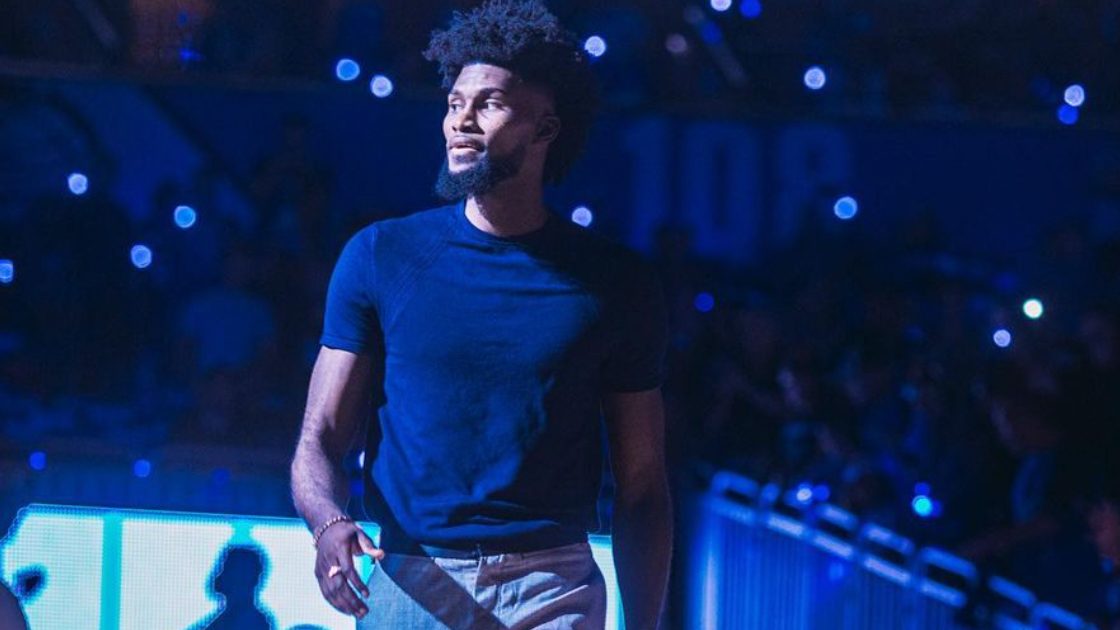 'Why I Stand': ​​NBA Star Jonathan Isaac to Release Book About Faith and Freedom
By Movieguide® Staff
NBA forward for the Orlando Magic Jonathon Isaac is excited to publish his new book, "Why I Stand," through the Daily Wire's publishing branch.
The 24-year-old professional basketball player was sidelined on August 2, 2020, after tearing his ACL and meniscus in his left knee. The injury forced Isaac to miss the entire 2020-2021 NBA season. However, Isaac did not waste his time away from playing and wrote his first book highlighting his Christian faith, love for America, and the importance of freedom.
Isaac received backlash after he chose to stand when the majority of the NBA knelt during the national anthem before games to show their support for the BLM movement.
"This book is the story of how my experiences and faith have shaped who I am and my perspective on the world," Isaac wrote in a Daily Wire press release. "In a time where our country needs men and women willing to stand for freedom of thought, personal medical decisions, and biblical values, courage could not be more paramount."
I'm excited to share that "Why I stand" is live for preorder today! In it I share my story of what has changed my life and why i felt the need to share it before the world! Thank you to Everyone who has helped along the way! 🥲🙏🏽 Pre-order Today!!! 🙌🏾https://t.co/lXYXaS68YW pic.twitter.com/ZkjRGCYlOn

— Jonathan Isaac (@JJudahIsaac) January 10, 2022
Isaac said he hopes the book will encourage others to stand for truth, even if they feel alone.
"We're honored to have Jonathan Isaac join us as one of DW Book's first authors," Daily Wire co-founder Ben Shapiro said of the partnership. "His faith in God, love of country, and personal courage have already inspired millions of Americans and we cannot wait to share his story with our members and the rest of the world."
Isaac made clear that he is not standing in favor of one political belief over another, but that he stands on the truth of scripture and the testimony of how Jesus has changed his life.
"I knew that, to me, Jesus was the answer for everything that we see in the world," Isaac said in a promotional video on Twitter. "And I decided to stand on it. Not everybody agreed with it. Courage does not mean the absence of fear, and in today's day, there are so many things that you can be afraid of facing because of believing what you believe or deciding to stand for what you believe in."
I wrote a book about how Jesus has made me into who I am and I sign the book deal today!! This year hasn't been easy but His grace is something I've learned more about the more I've needed it. I'm definitely not going back now it's just getting interesting 🥳 #WhyStand https://t.co/GYPQd1j8Xh

— Jonathan Isaac (@JJudahIsaac) December 8, 2021
"This is the story of why I choose to stand," Isaac continued. "I hope it inspires others to do the same."
According to the Daily Wire, Isaac's book will become available in May.