Published: March 7, 2022
Netflix - 3/1/2022
SHREK - 3/1/2022
Mike Myers plays the title role in SHREK, a fractured fairy tale about a smelly ogre who finds that it takes a princess with a punch to finally soften his heart. SHREK is a delightful computer animated comedy with only a few minor elements to take the bloom off its family-friendly rose.
Full Review ⇾
SHREK 2 - 3/1/2022
SHREK 2, the first sequel to the 2001 animated Oscar-winning hit, has Shrek trying to keep his marriage to Fiona intact, despite an evil plot by Fiona's underhanded Fairy Godmother. SHREK 2 contains a few inappropriate jokes and a politically correct tone, but it also has a light Christian worldview and many biblical, moral messages showing that magical spells and fairy tale enchantments cannot bring real happiness and extolling forgiveness, repentance, self-sacrifice, thinking of others before yourself, selfless love, honor, valor, and the courage to do the right thing.
Full Review ⇾
DUNKIRK (2017) - 3/17/2022
DUNKIRK is a superb, inspiring war movie about the events occurring on the beaches of Dunkirk, France in Spring 1940, when thousands of British, French and Belgium troops were surrounded by the Germans and looking for miraculous deliverance. DUNKIRK is extremely well made and suspenseful, with beautiful cinematography, and a strong moral, patriotic worldview, but there is some foul language and war violence, so caution is required.
Full Review ⇾
RICHIE RICH - 3/1/2022
Warner Bros. serves up a delightful translation of RICHIE RICH from the comic strip to the big screen in their new film starring Macaulay Culkin. Children and parents alike should enjoy its involving story, lovable characters, charming sense of humor, and the way that good wins in the end.
Full Review ⇾
Disney+ - 3/1/2022
DIARY OF A WIMPY KID: DOG DAYS - 3/1/2022
DIARY OF A WIMPY KID: DOG DAYS shows its young middle-school hero having trouble relating to his father, which results in some regrettable lies that get the boy into further trouble. DOG DAYS is very funny, and the basic conflict is resolved in a positive way, but there's some light scatological content and not all the bad behavior is rebuked; so, caution for younger children is warranted.
Full Review ⇾
Amazon Prime - 3/1/2022
THE HUNDRED-FOOT JOURNEY - 3/1/2022
In THE HUNDRED-FOOT JOURNEY, an Indian family moves to France, where they must work together to build up a new family restaurant in the face of stiff competition. THE HUNDRED FOOT JOURNEY is a pro-family movie with strong moral messages.
Full Review ⇾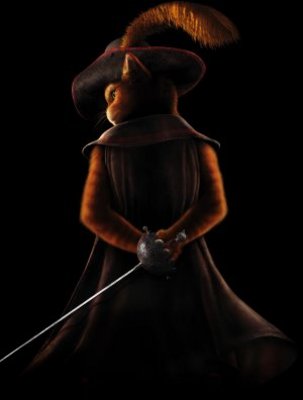 PUSS IN BOOTS - 3/1/2022
PUSS IN BOOTS stars Puss from the Shrek series, who strives to become a hero in his home town but has been blackmailed and called an outlaw. With incredible 3D effects, PUSS IN BOOTS is entertaining, fun, and mostly family oriented, but does have some sexual undertones concerning cats, so caution is advised.
Full Review ⇾
TOOTH FAIRY - 3/1/2022
TOOTH FAIRY is a zany, surprisingly witty family movie punished to become a tooth fair after he keeps dashing the dreams of his young fans. TOOTH FAIRY is a fun family movie with a positive moral message about encouraging other people.
Full Review ⇾
We are a crowdfunded organization, supported by people like you. These are some of the reasons why our supporters choose to give.
"It provides interesting information about the entertainment industry and Christians in it. "
You can make a difference with as little as $7. It takes only a moment. If you can, consider supporting our ministry with a monthly gift. Thank you.
Movieguide® is a 501c3 and all donations are tax-deductible.
A New Way To Experience Family Night
A family devotional that combines your favorite movies with Gospel truths!
An exciting and fun way to grow spiritually and together as a family
Download for FREE right now and transform your family movie nights
Enter your email to download your free devotion for families!
"*" indicates required fields
Share: