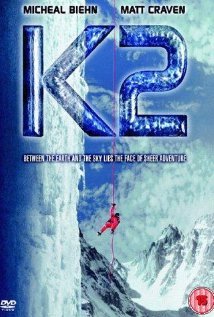 | | None | Light | Moderate | Heavy |
| --- | --- | --- | --- | --- |
| Language | | | | |
| Violence | | | | |
| Sex | | | | |
| Nudity | | | | |
What You Need To Know:
Content:
(B, LLL, VV, S, NN) This film, about learning to move beyond selfishness and put others before yourself, is marred by: roughly 29 obscenities & 9 profanities; moderate violence in mountain climbing accidents; implied sexual immorality; and, shadow female nudity.
More Detail:
K2: THE ULTIMATE HIGH gives its viewers vertiginous chills as Seattle Assistant District Attorney Taylor Brooks and physics professor Harold Jamison pit themselves against the savage Himalayan mountain K2. The men are opposites. While Brooks is impulsive and brash, Jamison is meditative and gentle: while Brooks is a womanizer, Jamison is devoted to his wife. As the expedition reaches the foot of K2, most of the porters quit in fear. Later, as the climbers approach K2's crown, the altitude and severe weather conditions take their toll. One by one, the mountaineers are faced with setbacks, disaster, injury, and death. Ultimately, Brooks and Jamison find themselves alone on K2, and Brooks must face the most difficult decision of his life: to make it back down safely, or to risk his life to save his best friend.
K2: THE ULTIMATE HIGH lives up to its title. The cinematography, composed of stunning visual panoramas of the rugged, snow-covered mountains, is spectacular. Also spectacular is the film's bottom line which is to call Brooks to abandon selfishness and put others before himself. Regrettably, it is marred by excessive obscenity and profanity, implied sexual immorality and shadow female nudity.