SOUL SURFER
SOUL SURFER is an inspiring, powerful story about young surfer Bethany Hamilton, who overcame great obstacles when a tiger shark took her arm while she was surfing. SOUL SURFER is an inspiring, powerful story with a wonderful performance by AnnaSophia Robb about a courageous young woman who has deep faith in Jesus Christ.
Full Review ⇾
HUGO
HUGO follows the story of a young teenage boy who lives in the train station of Paris in 1930 and unlocks a secret that transforms his life and the crotchety godfather of his new friend, Isabelle. HUGO imaginatively presents the intelligent design argument for God and is filled with a childlike sense of wonder, adventure, and comedy and has an uplifting, redemptive ending, although there's no mention of God other than iconography. Also, there are a few scary moments that require caution for younger children.
Full Review ⇾
THE MUPPETS
THE MUPPETS is a widely entertaining adventure that brings back all our favorite Muppets as they try to get a new show together. Honoring wholesome clean fun, THE MUPPETS is well made with a strong moral worldview that the whole family can enjoy.
Full Review ⇾
THE ADVENTURES OF TINTIN 
Steven Spielberg's THE ADVENTURES OF TINTIN is a glorious, grand animated adventure about a young curious reporter, his dog, and the drunken descendent of a sea captain who go searching for a lost family treasure. THE ADVENTURES OF TINTIN is an exhilarating roller coaster ride where good triumphs over evil and the light of the Cross reveals hidden treasure, with plenty of action and comedy along the way.
Full Review ⇾
COURAGEOUS
COURAGEOUS is an exciting, funny and powerful story about four police officer and a Hispanic carpenter realizing that they need to be better fathers. COURAGEOUS has extremely poignant, heart-wrenching moments, mixed with some of the funniest scenes ever made.
Full Review ⇾
MARS NEEDS MOMS
MARS NEEDS MOMS is an animated, comical science fiction adventure about a 9-year-old boy who must rescue his mother from an autocratic all-female Martian police state that has taken her captive. MARS NEEDS MOMS is a very entertaining, exciting, funny, touching, brilliantly structured movie, which extols the traditional idea that every child needs a mother and a father.
Full Review ⇾
JUSTIN BIEBER: NEVER SAY NEVER
JUSTIN BIEBER: NEVER SAY NEVER is a concert movie of the young teenage pop star that also gives viewers a bit of the inside story to Justin's sudden rise to success. NEVER SAY NEVER is an entertaining concert movie that shows some of the Christian prayers of Justin, his mother and the team they've assembled, but the footage of so many young girls swooning so emotionally over Justin remains a little disturbing.
Full Review ⇾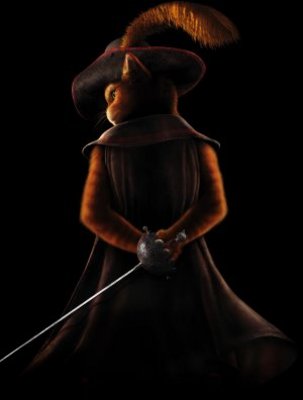 PUSS IN BOOTS
PUSS IN BOOTS stars Puss from the Shrek series, who strives to become a hero in his home town but has been blackmailed and called an outlaw. With incredible 3D effects, PUSS IN BOOTS is entertaining, fun, and mostly family oriented, but does have some sexual undertones concerning cats, so caution is advised.
Full Review ⇾
MR. POPPER'S PENGUINS
MR. POPPER'S PENGUINS stars Jim Carrey as a fast-talking but talented real estate salesman in New York City who inherits six live penguins and becomes the family man he should have been all along. MR. POPPER'S PENGUINS is laugh-out-loud hilarious, with a clever plot and an excellent comic turn from Jim Carrey, marred by some bathroom humor and light foul language. Even so, MR. POPPER'S PENGUINS is one of the year's best movies.
Full Review ⇾
CARS 2
CARS 2 shows how the friendship between the lovable tow truck, Mater, and Lightning McQueen gets tested when they travel overseas and Mater unexpectedly finds himself mistaken for an American spy by British Intelligence. Despite some frenetic, confusing moments, CARS 2 is full of adventure and laughter and will capture your heart. It's also very clean.
Full Review ⇾
Now more than ever we're bombarded by darkness in media, movies, and TV. Movieguide® has fought back for almost 40 years, working within Hollywood to propel uplifting and positive content. We're proud to say we've collaborated with some of the top industry players to influence and redeem entertainment for Jesus. Still, the most influential person in Hollywood is you. The viewer.
What you listen to, watch, and read has power. Movieguide® wants to give you the resources to empower the good and the beautiful. But we can't do it alone. We need your support.
You can make a difference with as little as $7. It takes only a moment. If you can, consider supporting our ministry with a monthly gift. Thank you.
Movieguide® is a 501c3 and all donations are tax deductible.
Enjoy articles like this? Sign up for our mailing list to receive the latest news, interviews, and movie reviews for families: