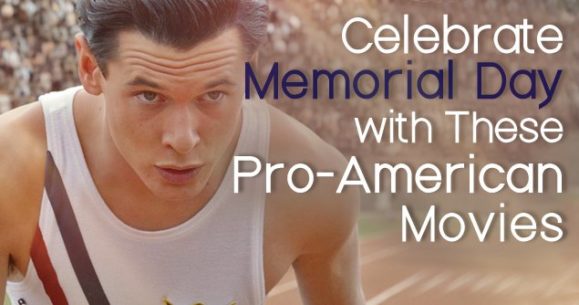 Freedom is Not Free!
Celebrate Memorial Day with These Pro-American Movies
Here's a good way to help your children understand the price that Americans paid for our freedom:  Watch a patriotic movie.
Here are "Ted's Picks" for movies about those who often paid the ultimate sacrifice for our freedom. These are patriotic, pro-American movies with faith and values, many of which you can watch with your whole family this holiday and some that require extreme caution even for older teenagers and adults because of some rough content.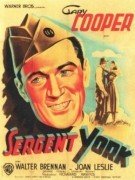 1. SERGEANT YORK:  Quality:  * * * * Acceptability:  +4 – 1941:  Based on the diary of Alvin York, the most decorated soldier in World War I, this moving story tells about a willful man, played by Oscar winner Gary Cooper, who comes to Jesus Christ and comes to terms with war. After his conversion, Alvin is deeply troubled about fighting in the war because he cannot reconcile the Bible's teaching against killing with participating in a war to defend his country. Before making his final decision about filing for conscientious objector status, Alvin spends time reading the Bible and being alone with God on the mountain. There it becomes clear what God wants him to do. Sensitively directed by the quintessential director, Howard Hawks, SERGEANT YORK is a great American movie; it's also a great Christian movie.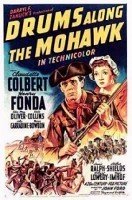 2. DRUMS ALONG THE MOHAWK:  Quality:  * * * * Acceptability:  +3 – 1939:  Action, drama, sentiment, humor deftly woven into the best Christian movie ever made so far about America's War for Independence. It also is a wonderful portrayal of the American pioneer spirit. John Ford creates another masterpiece here, capturing the flavor of Colonial life in this vigorous, courageous story of settlers defending their liberty in upstate N. Y. during the Revolutionary War.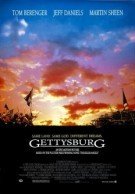 3. GETTYSBURG:  Quality:  * * * * Acceptability:  -1 1993:  Ron Maxwell's epic film GETTYSBURG, based on Michael Shaara's Pulitzer Prize-winning novel THE KILLER ANGELS, dramatically depicts the three most courageous days in American history when North and South were arrayed against each other in the decisive battle fought on the Gettysburg, Pennsylvania plains. The scenes re-enacting Pickett's charge are believed to be the largest period scale sequences filmed in North America since D.W. Griffith's BIRTH OF A NATION. The movie overflows with positive references to God and prayer. Aside from some of the curses used by the soldiers, GETTYSBURG is a magnificent movie that every American should see.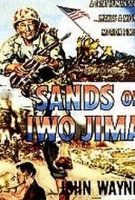 4. SANDS OF IWO JIMO:  Quality:  * * * * Acceptability:  +1 1949:  SANDS OF IWO JIMO stars John Wayne in one of his most iconic roles:  Sergeant John Stryker, a tough drill sergeant during World War II who whips the young men into shape. Sgt. Stryker has to deal with a rebellious recruit with a chip on his shoulder, Private Peter Conway played by John Agar. What Conway doesn't realize is that Stryker's methods may seem harsh, but they are absolutely necessary for the infantry soldiers under his command if they are going to have the best chance to survive. The ending to this movie is a brilliant example of sacrifice and duty, with Private Conway picking up the mantle that Stryker has bequeathed to him and the other men. As Stryker is wont to order the men during the movie, "Saddle up!"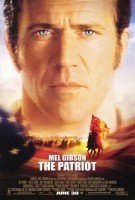 5. THE PATRIOT: Quality:  * * * * Acceptability:  -2 2000:  THE PATRIOT stars Mel Gibson as a family man named Benjamin Mark, who wrestles with his desire for revenge and the just cause of the American War for Independence in the late 1700s. The cruel British Colonel Tavington, played impeccably by Jason Isaacs, shoots Ben's 15-year-old son, Thomas, as Ben's oldest son, Gabriel, is led away captive. Thus, Ben's fury is unleashed, and taking his two youngest boys, he goes into the woods to fight a guerilla war, slaughtering the British and rescuing Gabriel. Ben continues to wrestle with his sinful desire for vengeance and the worthiness of the Revolutionary cause. Eventually, he sees that he needs to stay the course, and he rejects vengeance to take up the flag. The violent battle scenes may concern older moviegoers, while younger moviegoers might chafe at the soul-searching, but the heart of this movie is faith. Prayer runs throughout the film, and the Cross of Jesus Christ is lifted up. THE PATRIOT is also a terrific, engrossing movie. One can only hope that this soul searching and pain will lead many to search for the God to whom Ben prays so often in this story.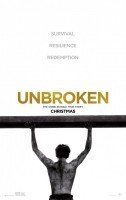 6. UNBROKEN:  Quality:  * * * * Acceptability:  -1 2014:  UNBROKEN is an immensely powerful biographical movie about the life of Louis Zamperini, who became a famous evangelist. The son of Italian immigrants, Louie goes from being a mischievous young boy to an Olympic runner at the 1936 Berlin Olympics. When World War II begins, Louie joins the Air Force, but a tragic malfunction causes his plane to crash one day. Only Louie and two men survive. Stranded for weeks on a raft, Louie and the other men strive to survive, but bad goes to worse when they're taken by the Japanese army as prisoners of war. Through extreme hardships, Louie refuses to give up. UNBROKEN is a worthy, well-directed adaptation of the riveting biography by Laura Hillenbrand, but it doesn't cover Louie's actual Christian conversion after the war. It's still an inspiring story about fighting for liberty amid injustice, retaining one's values despite intense persecution, persevering when all is lost, and holding onto hope when all hope seems gone. Also, the movie extols Christian prayer and loving your enemy. UNBROKEN warrants extreme caution due to some intense violence and foul language.
7. WE WERE SOLDIERS: Quality:  * * * * Acceptability:  -2 2002:  WE WERE SOLDIERS is a true story starring Mel Gibson as Col. Hal Moore, who led the first American helicopter troops into battle against the Communist North Vietnamese in 1965. Despite some minor flaws and very strong, bloody combat scenes laced with some strong profanities, WE WERE SOLDIERS delivers a riveting drama with strong appeals to God in the Name of the Holy Christian Trinity.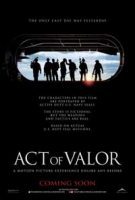 8. ACT OF VALOR:  Quality:  * * * * Acceptability:  -2 2012:  ACT OF VALOR is a riveting, explosive war movie. Real Navy Seals play the key roles. Two Seal Team 7 leaders send their team to Latin America. The mission is to rescue a female CIA agent captured by a drug lord, in cahoots with a Muslim terrorist. The agent has information confirming the link. An intense firefight occurs at the drug lord's secret jungle compound. The team barely gets away, though one soldiers loses an eye. The drug lord is connected to a Russian arms dealer. The dealer is a childhood friends of the terrorist planning the attack on America. Can the Seals get to the terrorist and his gang before they enter the U.S.? ACT OF VALOR sizzles with action. The action scenes are among the best, most realistic ones ever filmed. The movie isn't all about the action, however. It's also a heartfelt, patriotic parable about the emotional toll defending one's country can take on soldiers and their families. That said, the war violence is very strong, with bloody scenes and pointblank shootings. There's also plenty of strong foul language. ACT OF VALOR is designed for mature adults.
Editor's Note:  Some of the recent movies above contain strong subject matter, so caution or even extreme caution is warranted, even for older teenagers and adults.