Published: September 22, 2021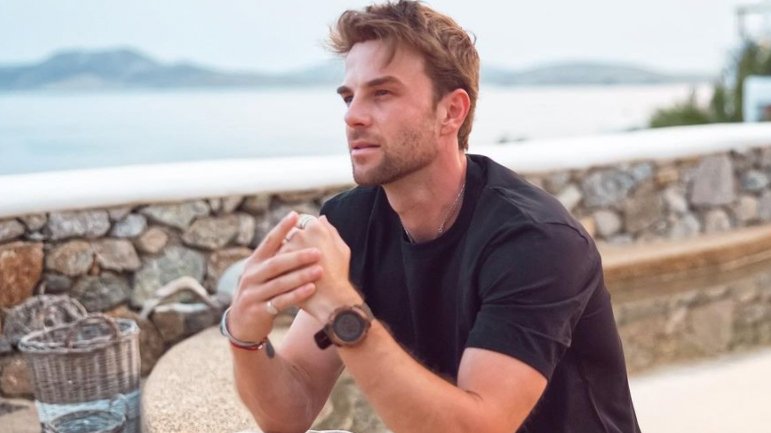 Christian Actor Discusses the Bible: 'Mountain Moving Faith Requires You to Walk in His Word'
By Movieguide® Staff
Actor Nathaniel Buzolic, best known for his role in HACKSAW RIDGE, is adamant about sharing the Good News of Jesus Christ with the world.
One of his primary ministries is through his Instagram, which currently has 2.8 million followers.
Buzolic, who is known as Nate Buzz on his Instagram, recently shared a post about the power of faith in the God of the Bible.
"Mountain moving Faith," Buzolic wrote beneath a photo of a mountain in Colorado. "But how does one gain or keep such Faith? The apostle Paul writes to the Church of Rome in the first century and says. Consequently, FAITH comes by hearing, and hearing by the WORD OF Christ. To Hear the word, to Hear the Gospel, to hear the word of God."
"It's not rocket science. The more of God's word I consume the more my faith can grow or remain," he added. "Why? Well what does God's word contain? A historical record of His previous works, an outline of His ways for our days and a detailed account of His promises made to those who believe in Him."
Buzolic said that he relies on the Bible in everyday life and encouraged his followers to do the same.
"I need His word far more then I need food," he said. "Jesus himself said Man does not live on bread alone but BY every word that proceeds out of the mouth of God. Physical bread will give you a life for a short while. God's word will give you a life for eternity."
"Open your Bible. Read a little, read a lot. Just read and read and read until His words dwell in Your heart," Buzolic encouraged. "Mountain moving Faith requires you to walk in His word."
Buzolic is also the owner of Palm Sundays Co., a clothing company inspired by the Gospel.
"A simple reminder that Our King was Promised, Our King was triumphant, and Our King will come again," the website reads. "A new day will dawn on us from above because our God is loving and Merciful. Luke 1:78."
Amidst the unrest in the Middle East, Buzolic also started several Bible reading challenges and encouraged his followers to join with him in reading through God's word in 40 days.
Movieguide® previously reported:
Buzolic recently embarked on a 40-day long journey to read through the entire Bible and invited his followers to complete the challenge alongside him.

"I am going to take on another Bible challenge. Entire Bible, Cover to cover in 40 days," Buzolic wrote on his Instagram in May. "Reading requirements will be a minimum of 2 hours everyday for 40 days. If you would like to join me I'm starting on this Wednesday the 5th of May till the 14th of June."