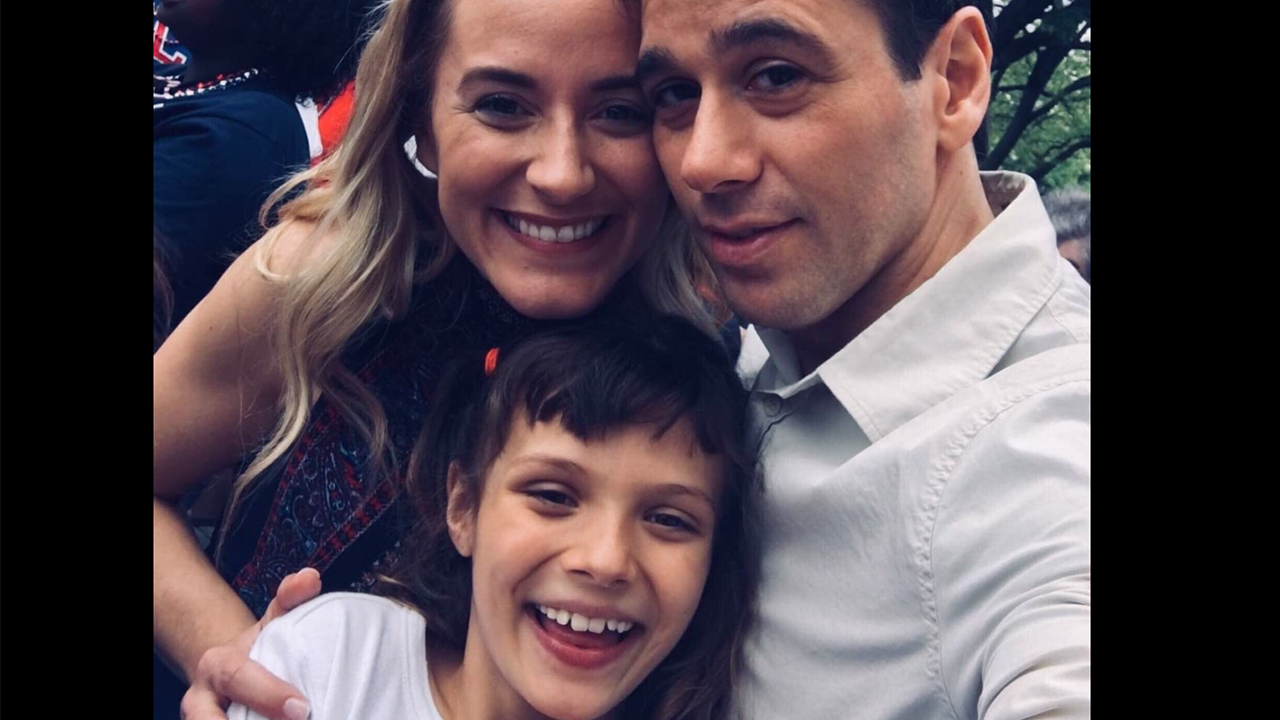 Dean Cain and Kevin Sorbo's FAITH UNDER FIRE Young Co-Star Shares On-Set Experience
By Movieguide® Staff
Up-and-coming actress Tenley Kellogg, 12, encouraged people to see her newest movie, FAITH UNDER FIRE, which shares a relevant story of faith and hope.   
"FAITH UNDER FIRE is a faith-based film about a family who goes through cancer. And it's a story of never losing hope and faith in God," the young star told Movieguide®. 
Kellogg plays Tiffany Hatcher, a young girl who is diagnosed with cancer. Kellogg said that Tiffany's story was important and that she was willing to shave her head for the role.  
"So I had accepted the role of realizing that I would have to shave my head," Kellogg said. 
Kellogg continued: "After we had accepted it, they contacted us two days later, saying, 'We figured out a way that you won't have to shave your head,' so I did not end up having to shave my head." 
Kellogg stars alongside acting powerhouses Dean Cain and Kevin Sorbo. Despite the different experience levels, Kellogg said it was a joy to work with the two actors.  
"It was really fun to work with Mr. Cain and Mr. Sorbo. They treated me like an adult, but we would still joke around and play and be funny," Kellogg said. 
"Faith Under Fire is a really sweet film, and I think that you guys should watch it!" Kellogg concluded.  
A portion of Movieguide®'s review of FAITH UNDER FIRE reads: 
FAITH UNDER FIRE is a powerful, heart-rending drama. Tom Hatcher is the best firefighter in his firehouse. Though he can save lives, he couldn't save his wife's life two years ago when she died from cancer. Now his 6-year-old daughter is getting treatment for a cancerous brain tumor. The new pastor at his late wife's church reaches out to Tom, but Tom just punches him in the nose. The pastor doesn't give up. The only person who might be able to help Tom rediscover his connection to God is his ailing, bedridden daughter.

FAITH UNDER FIRE is a very well-acted, tearful drama. There are some lighter moments, but the ending delivers an emotional wallop. The movie advises people to let God work through them. It also teaches that God is the Redeemer of broken things and that Jesus stands at the door and knocks. FAITH UNDER FIRE encourages people to pray, attend church, read the Bible, have faith, and to be a light to others. Caution is advised for younger children due to themes of sickness and death in FAITH UNDER FIRE.