Published: January 27, 2022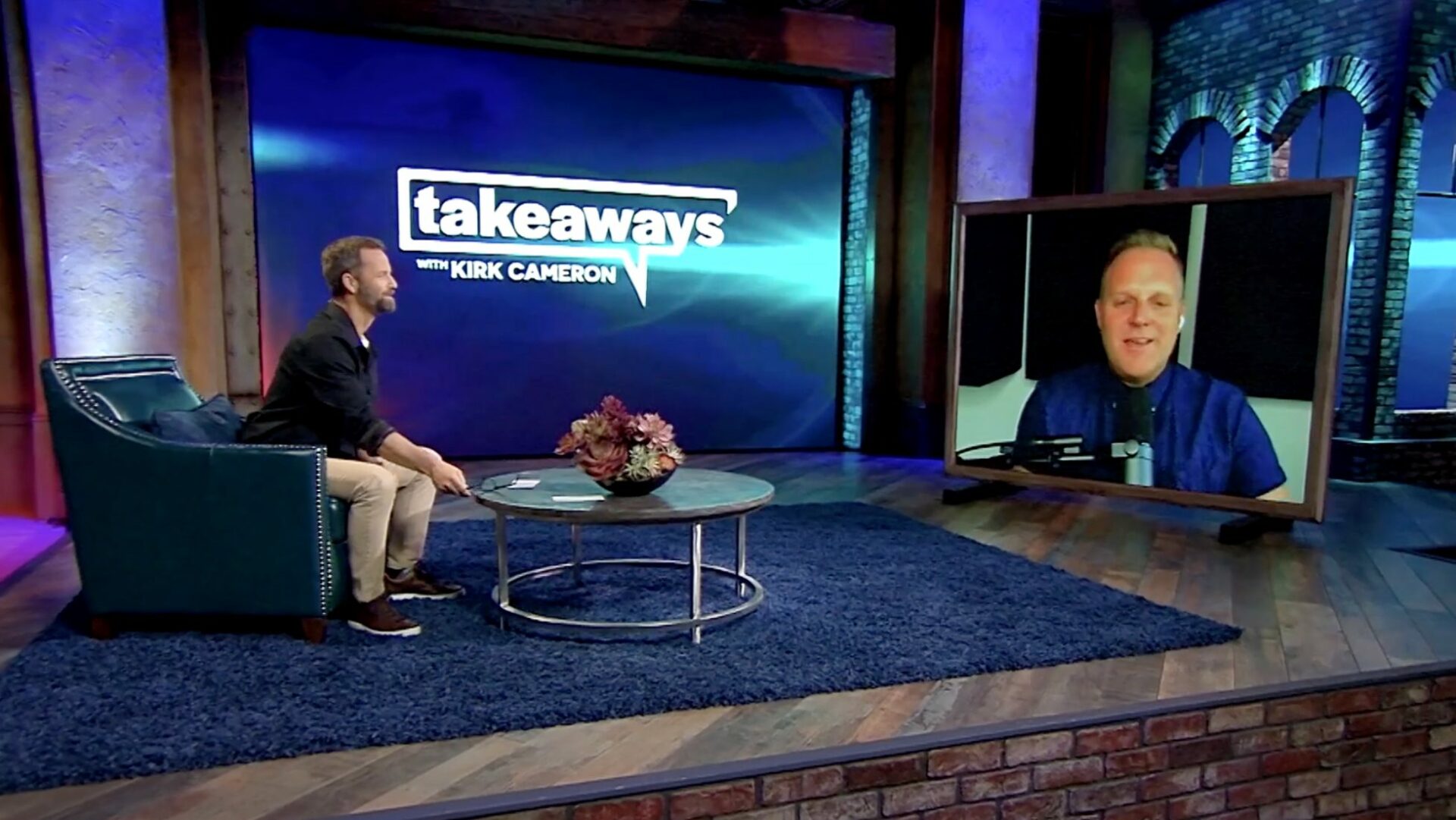 Matthew West On Kirk Cameron's TAKEAWAYS: 'My Faith In Christ Has Always Been The Driving Force In My Life'
By Movieguide® Contributor
In a recent episode of TAKEAWAYS, Kirk Cameron sat down with Christian musician Matthew West to talk about the power music can have in people's lives.
West, whose father was a preacher, says he grew up singing and surrounded by music.
"Some of my earliest memories are of singing these powerful hymns," he told Cameron.
West's early love for music grew stronger when he discovered contemporary Christian music.
"This music was moving me," he explained. "These people up on stage were role models, but they loved Jesus, and they were using their gifts to tell a hurting world that there's hope."
"As I grew up and began making music myself, I couldn't separate my art from my faith," he added.
As West grew in popularity, he recalled that people instructed him to take God out of his music to reach a broader audience.
"That never sat right with me," West explained. "I never felt compelled to water down my message because my faith in Christ has always been the driving force in my life. My faith is the driving force of my life; how can it not be the driving force of my art?"
Cameron and West added that music specifically can uniquely reach people's hearts.
"I have seen firsthand how big our God is, that He can use little things," West said. "He can use something as little as a three-minute song to reach into somebody's life… music can cut through the clutter and reach straight into somebody's heart."
"I feel like my job as songwriter is to extract the hope from what looks like a hopeless situation," he continued. "When somebody who loves Jesus… digs into these dark times… and dares to believe there's some hope that can be extracted… that's when these songs of hope rise up. Songs can rise up… and be used for good in a world that is desperate for hope."