Published: December 2, 2021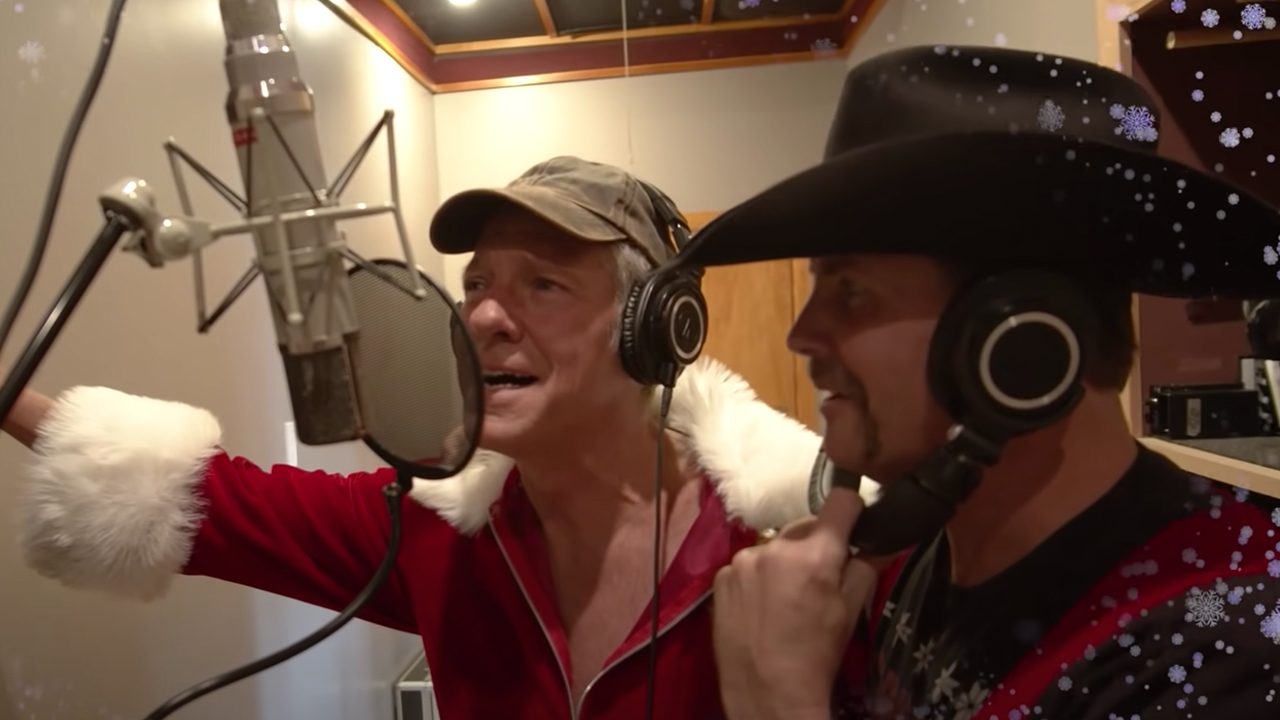 Mike Rowe and John Rich Top iTunes Charts with New Holiday Song
By Movieguide® Staff
Former DIRTY JOBS host Mike Rowe started his Christmas season off with a bang, topping the iTunes charts at No. 1 with his new song, "Santa's Gotta Dirty Job."
Rowe, who is joined on his holiday track by country artist John Rich, beat Adele's "Easy On Me."
"You guys are incredible!" Rowe, 59, said. "Thanks to you, our little Christmas song is currently #1 on iTunes in ALL genres. Unbelievable. John Rich and I are both grateful. Because it's Giving Tuesday, I'll mention once again that all proceeds go to mikeroweWORKS and Folds of Honor. For $1.29, you can help two great foundations make a real difference, AND, get a holiday earworm stuck in your brain and your playlist for the rest of your life! You're welcome! You can download wherever you download your music."
"Also – BIG thanks to Fox & Friends, who played the song in its entirety this morning, and plugged the heck out of it. Much obliged!" he added.
Rowe and Rich were also joined by the Oak Ridge Boys, with the primary goal to give back to the community.
Folds of Honor is an organization that provides scholarships to military families, and the mikeroweWORKS Foundation promotes trades and apprenticeships.
Read Also: Mike Rowe: Why IT'S A WONDERFUL LIFE's George Bailey Mirrors Many Americans Today
The comedic song highlights some of what makes Santa Claus' job "dirty," like climbing down chimneys.
"Santa Claus gotta dirty job / Santa Claus gotta dirty job," the duo sing in the chorus. "Santa Claus gotta dirty job / and he does it all night long."
At the end of the holiday video, they wish each other a Merry Christmas.
"John's charity is doing amazing work with families of vets who didn't make it back," Rowe said in a recent conversation on FOX & FRIENDS. "We're doing what we can at mikeroweWORKS, but putting this song out here on this show like this, I know I speak for John, we're both super grateful. Thank you."
"America's not having a great time right now and maybe a song like this… can help put a smile on her collective face," Rowe added.
"I love what Mike stands for," Rich said. "Hard work, patriotism… I'm the same kind of guy. This song made perfect sense. We hope America loves it."
Read Also: Big & Rich's John Rich: America Needs To Turn Back to God