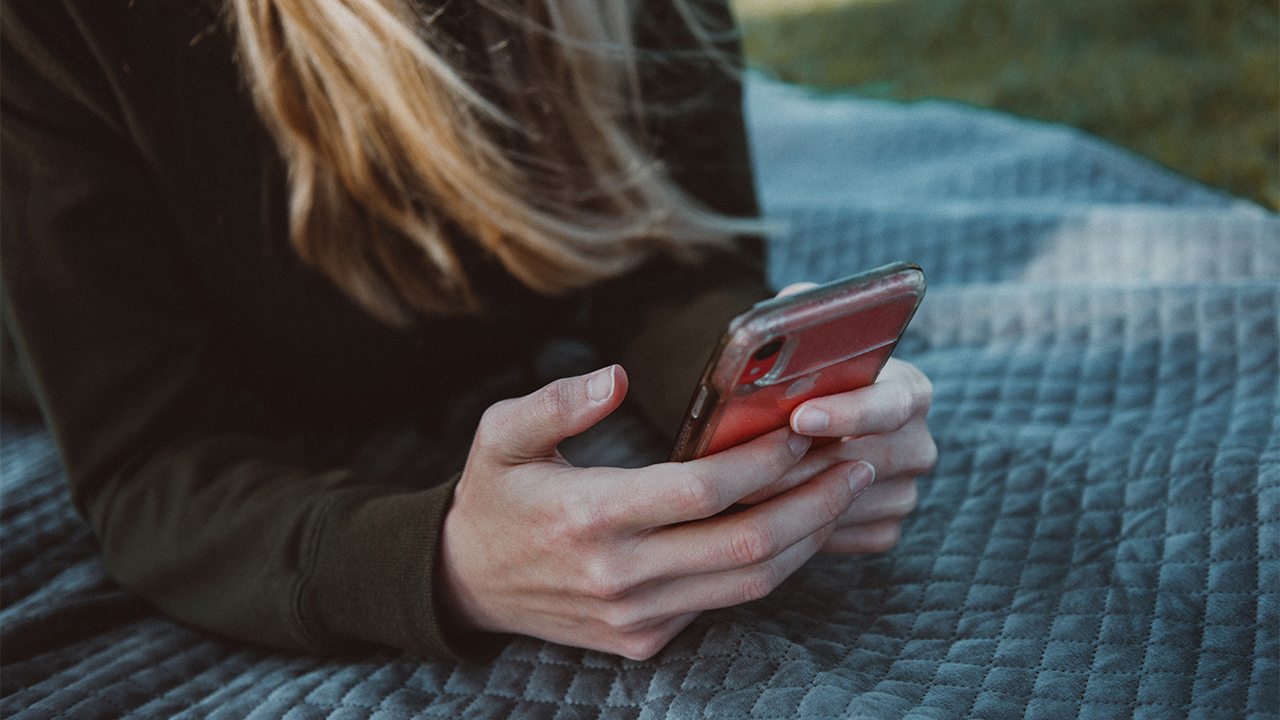 Parents Share Message of Media Wisdom After 15-Year-Old Son Dies by Suicide
By Movieguide® Staff
Two parents are sounding the alarm and sharing the importance of media wisdom after their 15-year-old committed suicide due to blackmail scammers on Facebook. 
Riley K.Basford, a sophomore at Potsdam High School in upstate New York, took his own life on March 30 after someone online threatened to release embarrassing photos of Basford to the public. 
According to Basford's parents, the police discovered the online interactions after searching his cellphone. Their investigation also alleges that Basford was the victim of an extortion scheme and that Basford's online correspondents demanded $3,500. Facing immense pressure, Basford's parents said that he could not process his situation.  
"He couldn't reason out what was happening to him and it was happening so fast," his mother told the Watertown Daily Times. "They put him into such a panic that he went out of his mind."
"He was normal and happy," his stepmother Melissa Marion added.
His father, Darren Basford, claimed that the threatening messages manipulated his son into seeing suicide as his only escape. 
"They continued to bombard him and bombard him, and finally they broke him," Darren Basford said. "He thought this was the only way out because he didn't want to be embarrassed."
"I want to get the message out to parents that there is no safe social media," Darren added. "You need to talk to your kids about all social media, know who they're talking to, and have the kids know who they're talking to."
Related Story: OWN TV Host Says Son Overdosed on Drugs Sold Via Snapchat
While the connection between social media use and suicide among teenagers is not a new discovery, it is becoming more pervasive as social media use continues to rise. Whether social media indoctrinates children to have a flawed view of their own identity, or they fall victim to manipulative schemes, one thing is clear; parents should have an understanding of what and how their children use social media. 
Movieguide® previously reported: 
Louis Appleby is a professor at the University of Manchester and leads the National Suicide Prevention Strategy for England. Appleby conducted a study between 2014 and 2016 where he investigated the clinical reasons behind suicide. The Telegraph relays the findings, "the research into 595 suicides by young people aged under 20 showed 128 had used the internet in a way that was suicide-related."

Appleby notes that although many cases for self-harm are spurred by poor health, bullying, school-related anxiety, and relational stress, social media is normalizing self-harm further. Appleby also found that financial and emotional deprivation was also a cause. "It [self-harm] becomes something that transmits across the subculture of young people, it becomes part of how they talk about their lives, how they talk about stress, and how they expect to respond when stresses occur," Appleby said.

Of his findings, Appleby states, "If social media fuels that with images or just through the general discussion that can take place on social media, that's a real reason to be concerned about it." He goes on, "it would mean we are in danger of brewing up a suicidal generation, who at the moment are harming themselves non-fatally, but as they get older, they might be more suicidal with a fatal outcome."

The media's profound impact on children cannot be ignored by parents, educators or lawmakers. Many lives are at stake.
Movieguide® founder, Dr. Ted Baehr has guided parents through how to train their children to have media wisdom for over 30 years. For more on how to combat these adverse effects, read Dr. Baehr's book "The Culture-Wise Family" or visit Movieguide®'s parenting resources. 
Read Also: Report: Teens Who Spend More Time Reading Bible Have Better Screen-Time Discernment