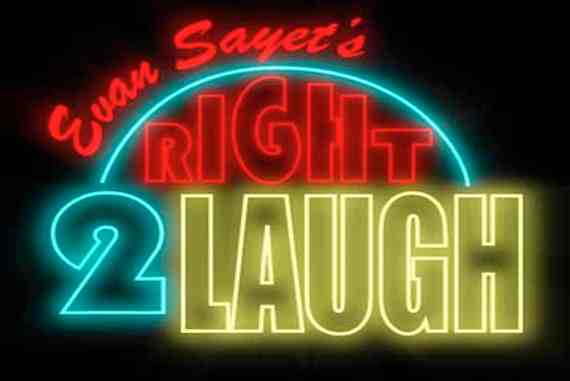 An Interview with Conservative Comedian Evan Sayet
"It all started with what I call 9/13," says funnyman Evan Sayet about how his politics, and eventually his humor, turned conservative.
If in LA, check out Sayet's "Right To Laugh" Comedy Tour. Click here.
Sayet explains, "Before 9/11, I was a typical New York liberal. It was the 80s and there was lots of [comedy] stand-up work. Even if you were just okay, there was work."
But, that work involved 40 weeks on the road, so when he married and had his son, he switched careers, though still in comedy. Sayet says, "I went into writing for TV. I wrote for THE ARSENIO HALL SHOW and POLITICALLY INCORRECT and got some scripts optioned by Penny Marshall."
But, then the tragedy of 9/11 happened and at first Sayert was unmoved, thinking that the Islamic terrorists bombed Israel, so they would eventually come after America.
"But as the weeks, months and years went on, I was shocked to hear my liberal friends say things like 'America had it coming' and that somehow we just needed to be nicer to the terrorists and not provoke them anymore," says Sayet about what he calls 9/13. "For the first time I had to think about politics.
Not one to keep quiet on his opinions, Sayet soon found himself not very welcome in many Hollywood circles. About that same time, he took his conservative thoughts and turned them into humor. Then, he took that humor to the airwaves and on the road.
"We are at war in ideology," Sayet says.
Sayet has become a humorous – as well as serious – pundit for the conservative movement. His serious speech to the Heritage Foundation was called by Andrew Breitbart as one of the "top five conservative speeches."
Sayet is currently touring with "Right to Laugh." You can find out more at his website http://EvanSayet.com.