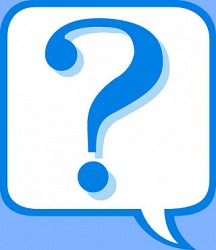 "Whoever controls the media controls the culture."
MOVIEGUIDE® has a long, proven reputation of providing in-depth reviews with a comprehensive analysis. More often than not, MOVIEGUIDE® is able to pinpoint those good movies that are going to do well at the box office and expose those that are detrimental to society, especially children and teenagers.
Our reviews do much more than list the amount of violence, sex, nudity, foul language, and substance abuse contained in each movie. We also inform our readers, listeners, and viewers about the moral, theological, philosophical, and political viewpoints expressed by the movie's filmmakers and its characters.
That's why people are
constantly writing to thank us for a good moviegoing experience and also to express gratitude for notifying them about which movies to avoid.
Helping families protect their children and grandchildren by giving them a "heads up" about the negative, graphic content in Hollywood's movies and DVD releases is not the only way we transform the culture.
We also honor those people in the entertainment industry who do the best, most morally uplifting and inspiring movies and TV programs at our Annual Faith & Values Awards Gala and Report to the Entertainment Industry, also known as the Christian Oscars and the Family Choice Awards.
Our strategy in redeeming the values of the mass media of entertainment according to biblical principles has proven extremely effective.
For example, since the Awards Gala began 18 years ago, the number of movies with at least some positive Christian content has increased from 10.38% of all major movies to more than half, 54.51%, a percentage increase of 425%!
Also, the average earnings of movies with very strong Christian, redemptive worldviews have increased from only $21.14 million per movie for movies released in 1995 to more than $80.03 million per movie for those released in 2009, including what such releases made in 2010 at theaters.
Furthermore, the number of R-rated movies in the Top 25 at the Box Office in North America has decreased from 12 in 1996 to only two in 2009.
And, we have done these things with an annual budget of only about $2 million, while, at the same time, the average money Hollywood spends on each movie it releases has climbed past $100 million per movie!!!
Aside from all of our analytical tools and comprehensive approach to entertainment, what makes MOVIEGUIDE® unique is the people behind it.
We are people of a solid Christian faith. We have children whose future we care about deeply and whom we have brought up in the faith. We are blessed with higher degrees from prestigious institutions, and we have good skills within the media itself.
Two of our principals have doctorate degrees in film and television and theology and law. One of our editors was the Director of the TV Center of the City University of New York, and helped to design one of the first media literacy courses in the late 1970s. He has been teaching media literacy ever since. One of our associates is making significant headway as a script doctor – helping producers improve imperfect screenplays. She has been called one of the best script doctors in the nation by the very person who invented modern script doctoring, Linda Seger.
One editor headed the company that produced the Emmy-Award-winning television program THE LION, WITCH AND WARDROBE on CBS television. Our editors have written screenplays and have won many Gold and Silver Awards at a number of film festivals throughout the nation. They have also excelled at writing and publishing many informative, acclaimed articles and books on Christian theology, biblical hermeneutics, Christian apologetics, Christian philosophy, media, culture, history, and politics. One editor actually grew up in the entertainment industry and truly understands the peculiarities of the entertainment business.
Behind many of our reviews are hundreds of hours of research and the trading of dozens of challenging emails – just to make sure we are tackling movie-related issues with the correct theology and the right heart and voice before God and man. We answer letters, emails, and phone calls from listeners of all faiths and walks of life, and we make ourselves ready to answer their questions and challenges at a moment's notice.
Our staff is increasingly building relationships with key players in the movie industry. We are known among these studio executives, producers, writers, and directors as people who will readily commend the good and challenge the evil. We are the only Christian movie review company that spends hundreds of thousands of dollars to host prestigious Hollywood awards dinners to thank those Christian and non-Christian executives, producers and filmmakers who are making God's character known through the silver screen. This outreach to the entertainment industry is vitally important because it transforms the culture that affects future generations – our children and grandchildren – for good or ill.
Finally, and perhaps most importantly, we stand with uncompromising integrity before God in all our business and ministry practices. Though we are intent on massaging crucial industry relationships, we will not sacrifice truth for the compromises that accompany popularity. To sharpen those biblical discernment skills, one editor sits on the steering committee of a major Christian theological society and formally debates theology at least once a year.
Therefore, when you're seeking biblical expertise, thoughtful, critical opinions, experience, and integrity, please consider joining the MOVIEGUIDE® team as a prayer partner and financial donor. The record proves that your investment will bear much fruit in advancing the Kingdom of God.