Published: December 29, 2021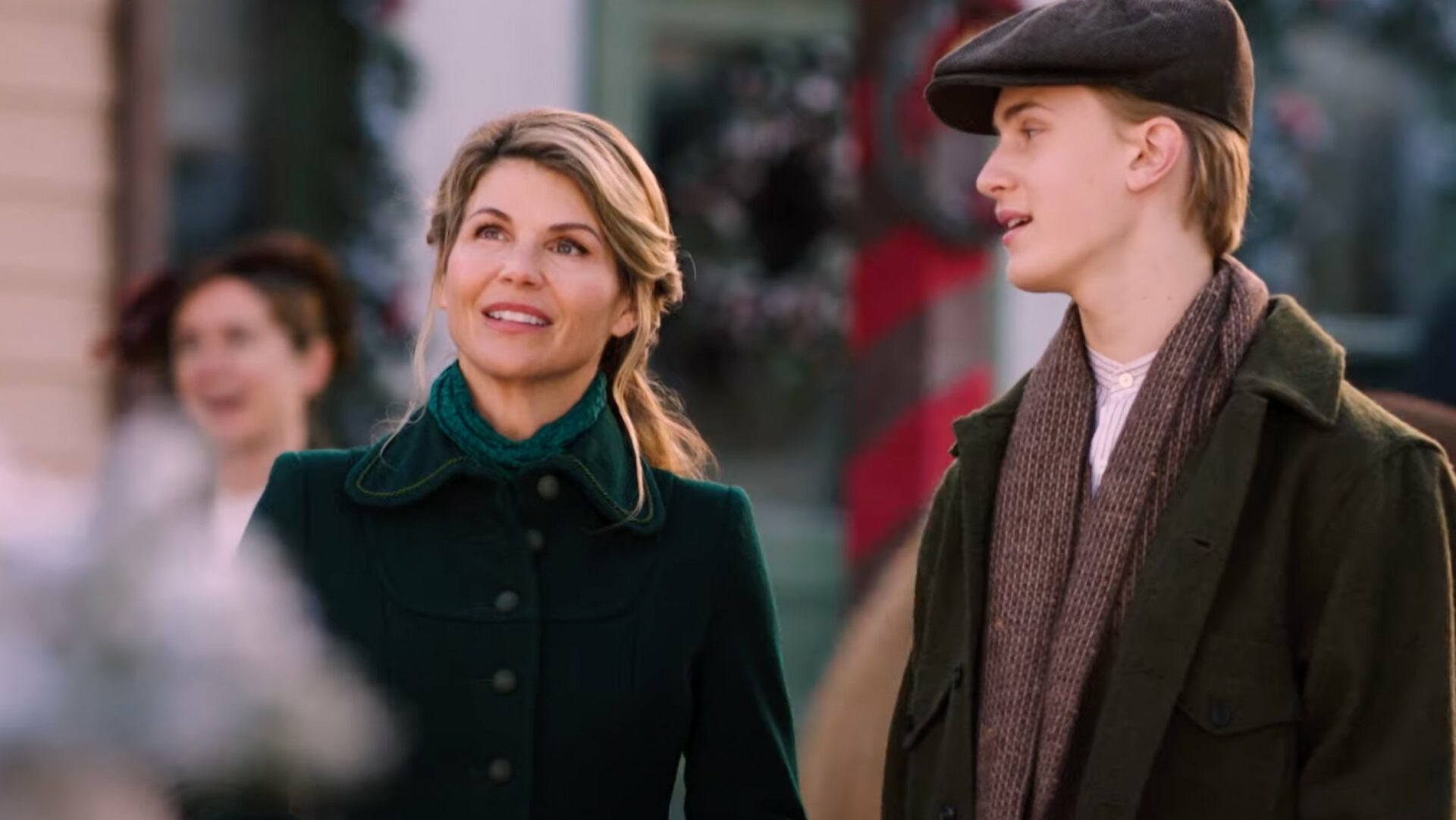 Will Lori Loughlin Return to WHEN HOPE CALLS?
By Movieguide® Contributor
Note: The following article contains spoilers for WHEN HOPE CALLS. 
Lori Loughlin returned to the screen earlier this month in the premiere of WHEN HOPE CALLS, a spin-off of WHEN CALLS THE HEART on GAC Family.
Lori Loughlin's character, Abigail, left Hope Valley to take care of her sick mother out East.
In Season 2 of the spin-off show, she returns – alongside her adopted son, Cody. 
Abigail reunites with friend Lillian, and tells her that her mother is healthy now. She also reconnects with Henry Gowen and communicates with Jack Thornton in a dream. 
It's unclear whether Abigail and Cody will return East, or come back to Hope Valley, but many fans are hoping to see more of Loughlin. 
The show, which is now a GAC Family Original, is Loughlin's first acting role in more than two years. The actress had just wrapped production on Season 6 of WHEN CALLS THE HEART when the college admissions scandal broke. Hallmark put the show on a brief hiatus, then aired Season 6 without Loughlin's scenes. 
Movieguide® previously reported: 
WHEN CALLS THE HEART star Erin Krakow hopes that former co-star Lori Loughlin will return to Hope Valley. Hallmark dropped Loughlin in 2019 after the actress was convicted of paying bribes during the college admissions scandal.

"Well, I sure hope so," Krakow told Fox News. "Real life Abigail is one of my dearest friends. Her name still hangs on a sign above the cafe. She will always be an incredibly important part of 'When Calls the Heart.' I would love to see her character back in Hope Valley again. We've got a lot more exciting stories that we could tell with her."

Loughlin's daughter, Olivia Jade, took to her Instagram Stories to show support for her mom, posting a behind-the-scenes picture of Loughlin on-set. "Mom doesn't have Instagram so I've made the decision that I will be taking it upon myself to promote for her because I love her and she is a wonderful woman and actress," she captioned the post.
It's unclear yet whether we'll see Loughlin again in WHEN HOPE CALLS or the rest of the WCTH universe. However, fans will be excited to hear that WHEN CALLS THE HEART was renewed by the Hallmark Channel for a ninth season and is expected to come out next year.