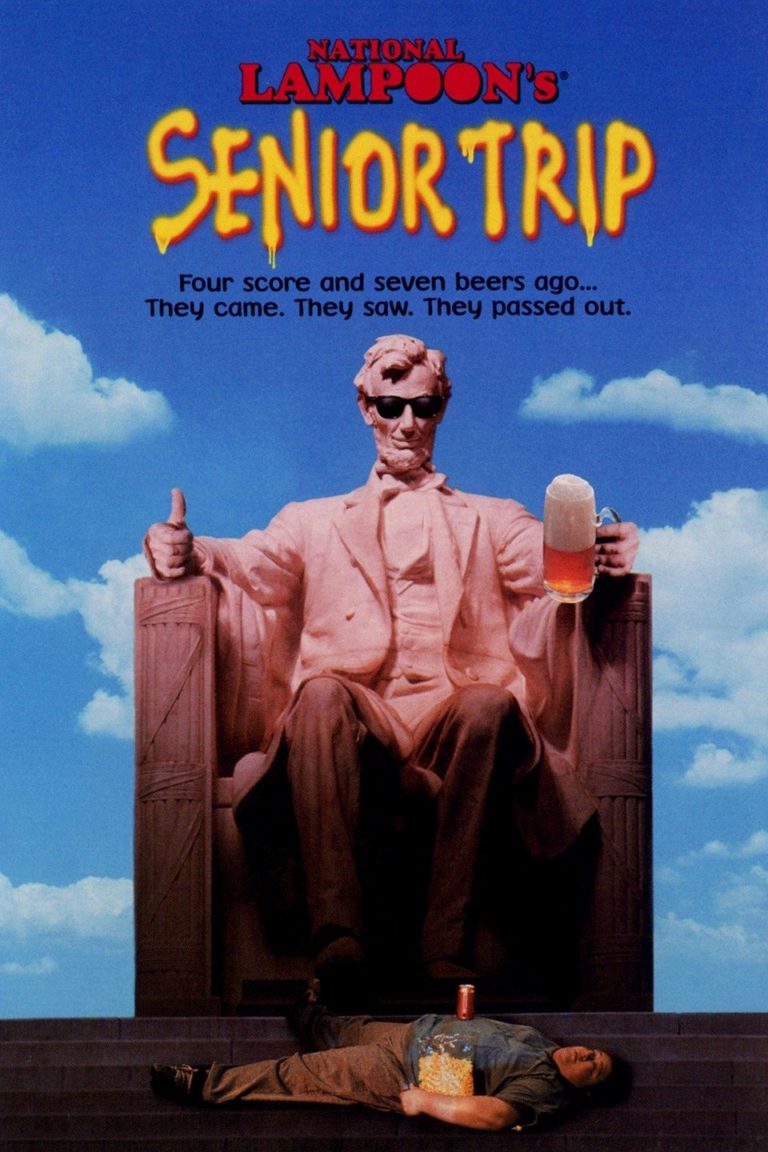 | | None | Light | Moderate | Heavy |
| --- | --- | --- | --- | --- |
| Language | | | | |
| Violence | | | | |
| Sex | | | | |
| Nudity | | | | |
What You Need To Know:
In NATIONAL LAMPOON'S SENIOR TRIP, a group of misfits take a madcap trip to Washington to speak to the President about education reform. These teenagers make every attempt to evoke laughter through boozing, drugging, having sex, and general rabble-rousing. Mostly dull, this movie gives a chilling picture of our youth, rather than a thrilling comedy and/or spoof.
Content:
(NA, Ho, PC, LLL, VV, SSS, NN, A, D, M) Pagan worldview depicting endless immoral behaviors including homosexuality & politically-correct plot device; 15 obscenities & 13 vulgarities, moderate violence including threatening with gun, man on fire, man falling off moving bus, cars explode, fly through air & hit poles, vandalism, & girl hit by car; extensive sexual deviancy depicted including implied fornication between principle & math teacher, lesbianism, pornography use, & oral sex references; bondage paraphernalia depicted & use implied, sexual harassment with student kissing unconscious teacher, & flashing implied; moderate nudity including female in underwear & upper male nudity; alcohol use & abuse depicted; drug use & abuse depicted; and, stealing, passing out, flatulating, & vomiting.
More Detail:
NATIONAL LAMPOON'S SENIOR TRIP starts with a wild party at the empty home of Fairmont High school principle, Mr. Moss. Caught, the misfit teenagers spend a Saturday in detention hall and pass the blame of their immorality to the school system. Mr. Moss has them write a lengthy letter to the President on how the national public school system should be changed. Impressed, the President invites the group to Washington. On the way, the teenagers steal beer, drug their principal and crash their bus. In Washington, they check into a S & M motel, flatulate on the eternal flame at Hoover's grave and have sex. As the group make fools of themselves and act like idiots, they foil a plan by a corrupt conservative Senator.
SENIOR TRIP fails on two accounts: one, with teenage immorality at an all time high, these behaviors aren't funny, but embarrassing facsimiles of the youth of today. Second, this movie reeks of political correctness. The print advertisement has a tasteless picture of the Lincoln memorial with Lincoln wearing an anti-Dole button. The movie highlights a shallow, greedy conservative Senator, while extolling the honor of a liberal President. These teenagers make every attempt to evoke laughter through boozing, drugging, having sex, and general rabble-rousing.