Chris Pratt Reads from The Gospel of Luke at Disneyland's Christmas Candlelight Ceremony
By Tess Farrand, Staff Writer
Editor's note: This article originally appeared on Dec. 3, 2018.
Disneyland hosted its annual Candlelight ceremony, a 63-year tradition that includes a choir singing Christmas carols and a celebrity guest who reads Christmas story from the Gospel of Luke. Chris Pratt (GUARDIANS OF THE GALAXY, JURASSIC WORLD, THE LEGO MOVIE) was this year's celebrity guest narrator for the ceremony that lasted one hour. He used this opportunity to shine a light on the real reason we celebrate Christmas.
Disneyland's Candlelight ceremony is reminiscent of a Christmas Eve or Christmas morning service at church with four shows during the first weekend in December. The widely-anticipated event is an invite-only affair in the center of town square and spectators can watch live-feed from Mainstreet inside the park.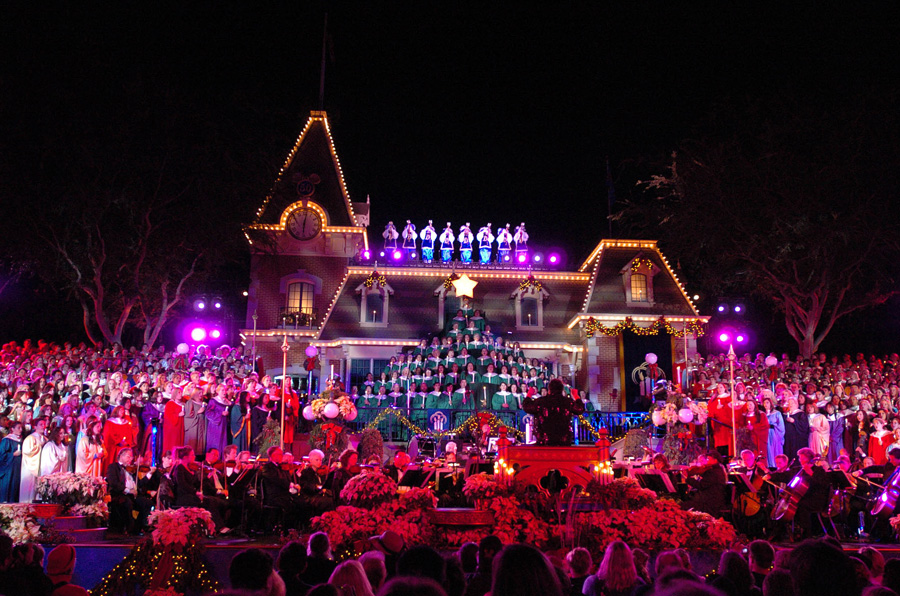 The audience laughed when appropriate and listened intently as Pratt read from the scriptures. Performers also sang notable carols like "What Child Is This" and "Silent Night." As the ceremony came to close, Pratt reminded those in attendance, "So like the wise men and shepherds over two-thousand years ago, we pause to remember, the child."
Pratt also inserted his own message to the attendees on how Christmas resonates with his own life. He connected his love for his own son Jack, to the greater love of the Father, proclaiming, "I feel a love that is so unending and pure."
Pratt concluded, "The more we love our children, the more we will understand the capacity for our Father in heaven to love us. That should give us all a great deal of comfort, I know it does for me."
Pratt in recent years has made more and more declarations of faith in public, so it's no surprise that Disneyland felt he was the perfect candidate for the ceremony.
You can watch the ceremony below.