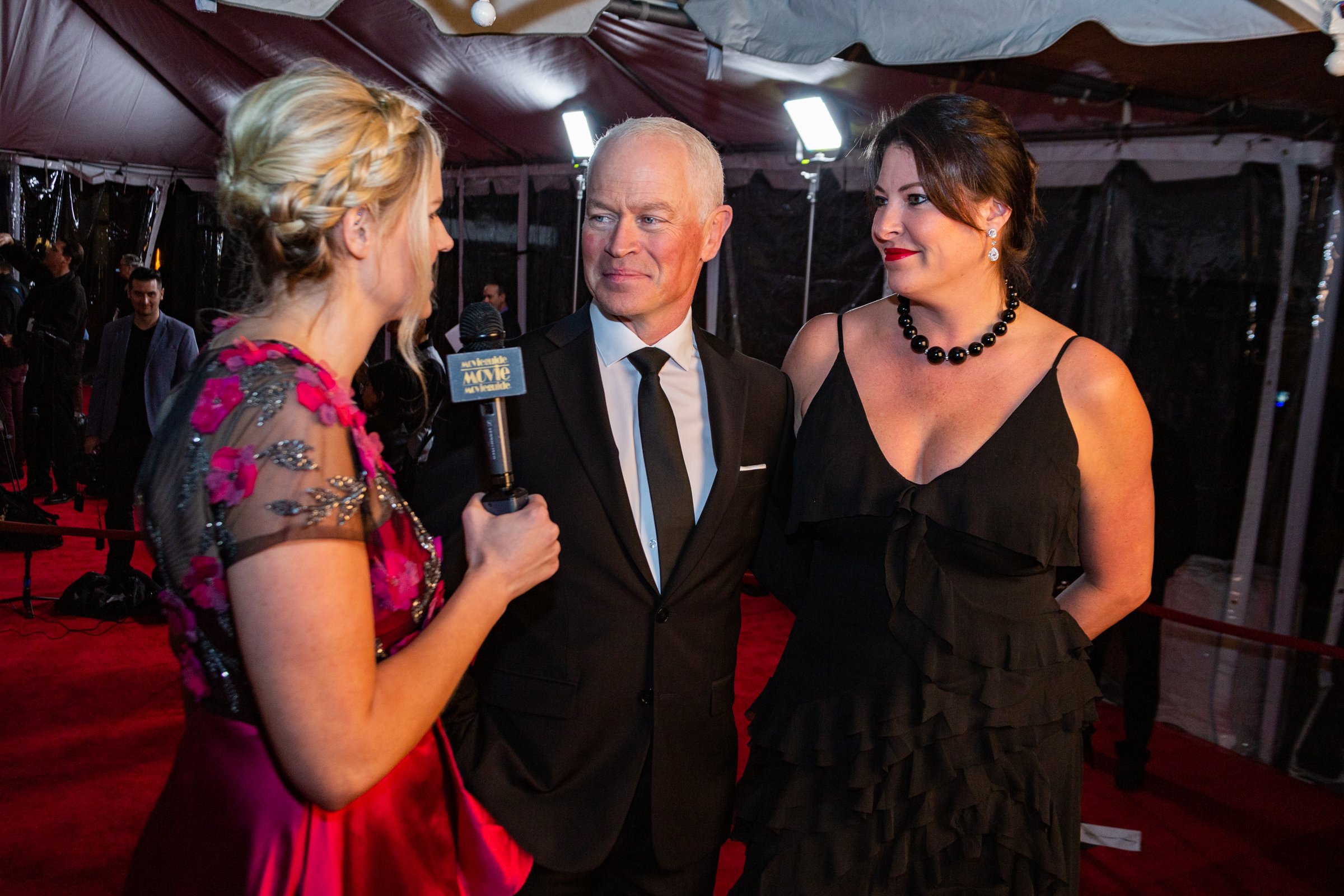 Christian Actor Neal McDonough and Wife Discuss Why It's Important to Have Faith
By Tess Farrand, Staff Writer
Neal McDonough is a Christian actor most recognizable for his roles on DESPERATE HOUSEWIVES, MINORITY REPORT or his current TV role as General James Harding on PROJECT BLUE BOOK. McDonough and his wife, Ruvé, came to the 27th Annual Movieguide® Awards and shared some pulsing tidbits on the importance of faith on the red carpet. 
"We're blessed to be a part of it," said McDonough about attending the ceremony where is also presenting the Grace Award for Acting in TV along with Penny Gerald Johnson (THE ORVILLE). "[The Movieguide® Awards] celebrate God and faith and family films and that doesn't happen often, not these days."
Creative Director Evy Baehr Carroll asked the actor, "how has faith gotten you through the industry?" Ruvé mentioned the 10 commandants, stressing the importance of obeying the Lord. She went on to commend her husband for his dedication to God, "we have five kids, and Neal's faith has kept us strong through it all, and he's stuck to his gut."
Earlier this year, a story about McDonough surfaced about an instance where he refused to do sex scenes because of his commitment to his wife and family. A devout Catholic, the actor continued to express the need for faith despite trying circumstances. "Everyone has ups and downs no matter what it is, but, if you have an unwavering faith in God and then family, it makes life a whole lot more enjoyable." The reason? McDonough concluded, "even when the times don't go so well or even when the times are fantastic you always realize, you're here because God put you here and enjoy the moments."
To see actors like McDonough and other notable faces who stick to their faith in Hollywood, make sure to tune into the Movieguide® Awards on Hallmark Channel on February 25th at 10 pm EST/ PST and 9 pm CST.
See the full interview below.