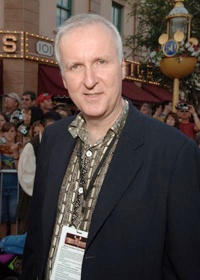 Director James Cameron and Fox have made it official. The box office juggernaut, AVATAR, has not one, but two sequels in the pipeline.
With the second installment projected to be released December 2014 and the third in 2015, Cameron is set to start writing both screenplays soon before beginning production in 2011. Lead actor, Sam Worthington, has already signed on for both films.
Tom Rothman and Jim Gianopulos of Fox Filmed Entertainment stated that they "had no greater priority, and can feel no greater joy, than enabling [Cameron] to continue and expand his vision of the world of AVATAR."
Producer Jon Landau commented that "with the first movie, [Cameron] only scratched the surface of the stories he wants to tell and the creatures and world he wants to create. Now we will continue his vision."
Cameron's "vision" has undoubtedly impacted audiences and ignited both casual and intellectual discourses worldwide with its blatant political and ideological commentary extolling nature and embracing pantheism while belittling, even delegitimizing, mankind's preeminent position over creation, much less, a single, supreme Creator.
If Landau is correct in his opinion that AVATAR merely "scratched the surface" of Cameron's New Age worldview, we may be shocked by what we'll find in the depths explored in the forthcoming films.
Source: thewrap.com 10/27/2010