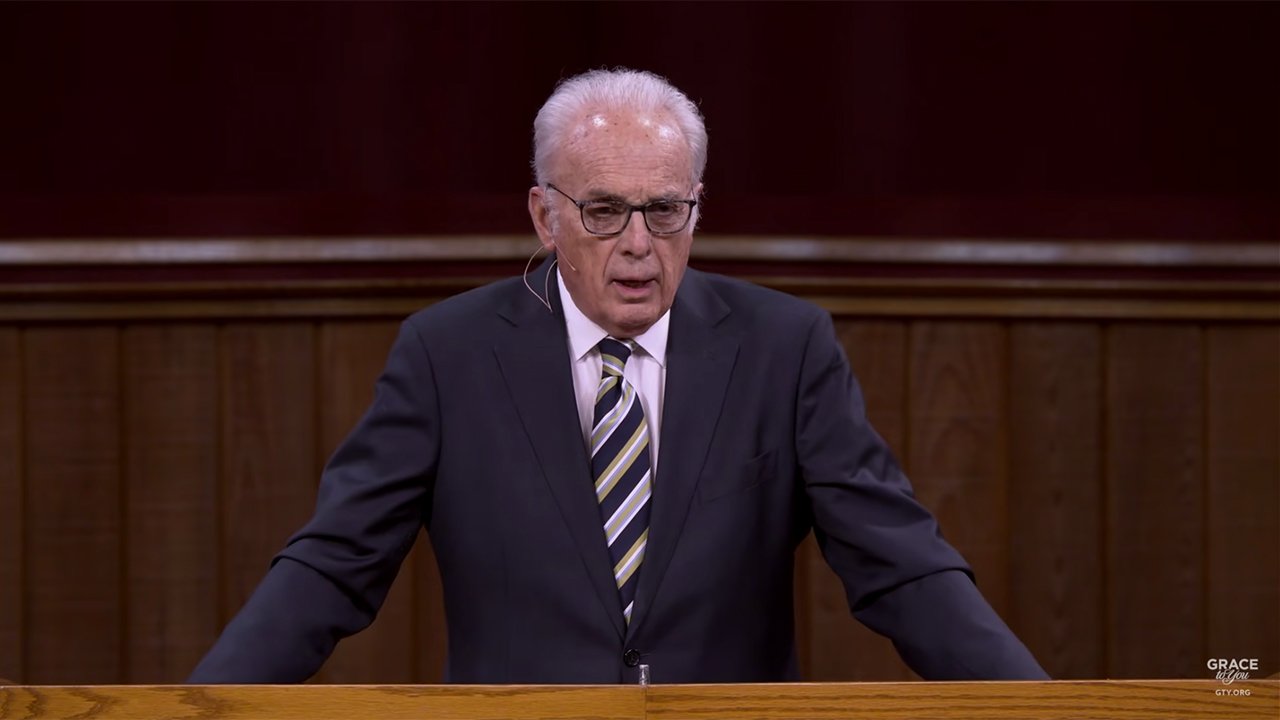 Pastor John MacArthur Says Culture Targets Children, 'Children Under Relentless Assault'
By Movieguide® Staff
Pastor John MacArthur of Grace Community Church in California said that children are often "defenseless" in a society "weaponized to destroy children." Much of that society is built and communicated through media.
Media is more widely accessible than ever through streaming services like Netflix and Disney+. While there is both moral and immoral content, prominent streamers focus on selling to one of the largest audiences in the market, children. 
Recently, Movieguide® reported that many of Netflix's animated shows are meant for adults and contain gross, immoral content despite their colorful and innocent appearance: 
Unfortunately, a saturated market leaves parents with the difficult task of protecting their children from seeing immoral movies and shows. One especially concerning area is the constant advertisement by streamers for animated shows geared towards adults. 

However, streamable cartoons filled with extreme sexual content, language, and violence are not hidden on Adult Swim after the children go to bed—they are available 24/7. 

Although streamers have released "safety" features to block users from accessing the graphic content, they are far from fool-proof.  

Netflix leads the way in promoting the animated atrocities that, on the outside, look similar to your child's favorite shows.
However, the problem extends beyond Netflix. Common cable channels like Cartoon Network and Nickelodeon have begun to churn out content that indoctrinates young minds. 
Read: Cartoon Network Tells Children: 'There Are Many Gender Identities'
Read: Parents Livid Over Nickelodeon's PC Agenda
Movieguide® is passionate about equipping parents with the tools to protect, train, and raise children who are bombarded by non-biblical worldviews and immoral content.  
MacArthur, 81, claimed that the culture is "systematically designed" to target children and that parents have a responsibility to bring up their children "in the nurture and admonition of the Lord."
"What we're facing today is fierce, I will confess, [but] of all the things that disturb me in this culture, of all the horrific, sinful, wretched, wicked, corrupt influences that go on in this culture, I think the thing that distresses me most is the war on children," MacArthur said. 
"This culture is weaponized to destroy children," MacArthur added. "It's systematically designed to do that."
MacArthur noted that education also plays a significant role in how culture manipulates children. 
"As you know, our country [and] the politicians who lead it are making laws that are devastating to children under the pressure of sexual freedom, homosexuality, transgenderism," MacArthur said. "The desire is to make that normal and to punish people who speak against it with laws in the category of hate speech."
"Children are under a relentless assault by all the forces of evil, and they are defenseless," MacArthur continued. "And we have a society and a culture that wants to make sure that those who are pumping out this destruction are free to keep doing it without restraint."
"We're going to have to answer to [God], too, for the little ones He gives us," MacArthur said to his congregation. "When they arrive, they are His, and our life commitment is to make sure that, as they grow and we influence them, they come to faith in Christ, right? That's raising your children in the nurture and admonition of the Lord."
In order to protect your children from the evils of media, Movieguide® Founder and Publisher Dr. Ted Baehr recommends families practice media wisdom and train their children to discern what they consume.
"Whether consciously or unconsciously, consistently or inconsistently, everyone is influenced by a worldview – their set of presuppositions and assumptions (which may be true, partially true or false). Our worldview consists of those sets of beliefs and presuppositions that we hold about basic realities of our world. Our worldview determines our values, influences how we think and therefore guides how we live," Baehr writes in The Screen-Wise Family.