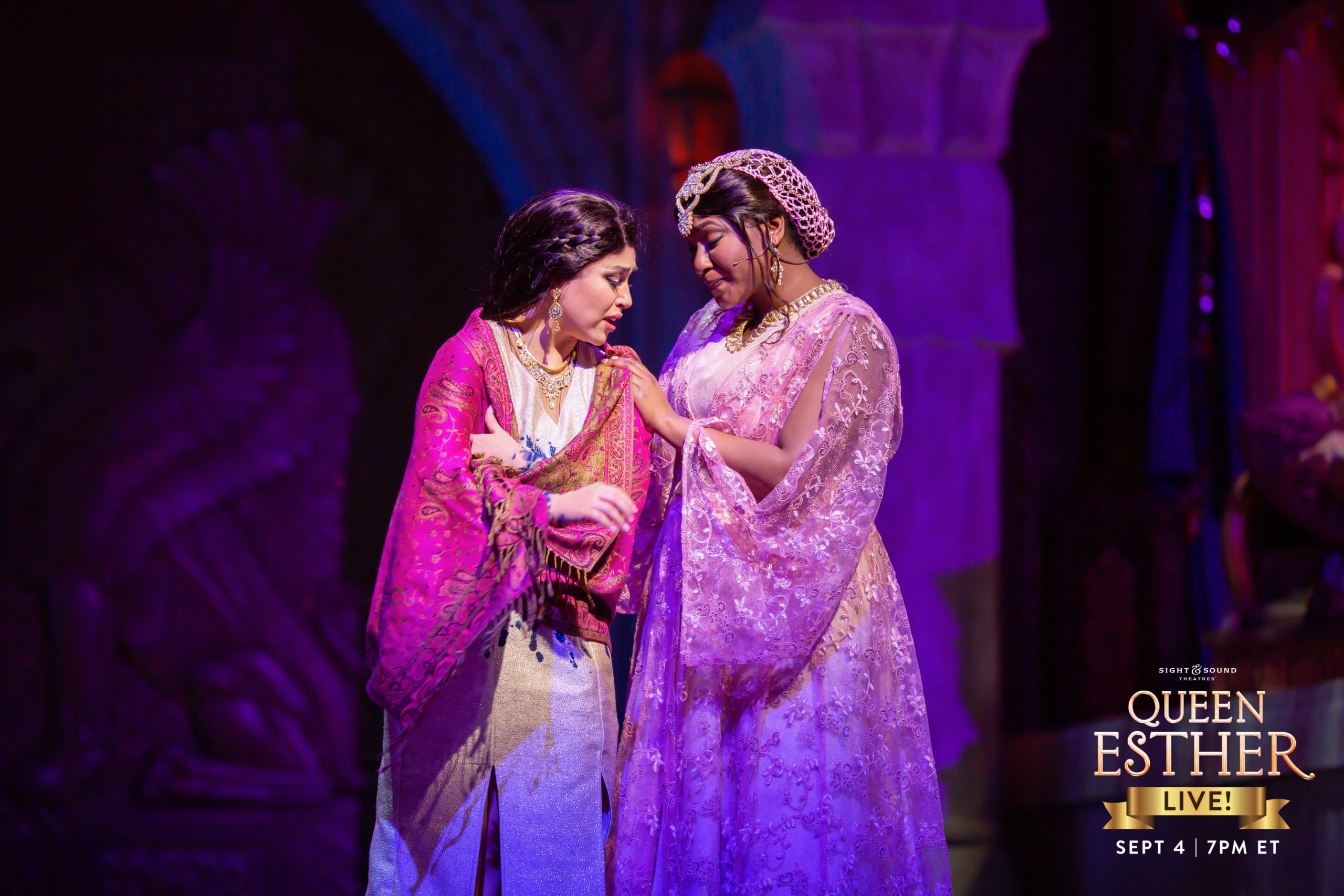 Sight & Sound's Live Production of QUEEN ESTHER Streaming This Weekend Only
By Movieguide® Editorial Staff
This Labor Day weekend only, Movieguide® is partnering with Sight & Sound Theatres to bring a live show to the entire world. This is the first time Sight and Sound Theatres has undertaken a live stream production and we couldn't be more excited!
Sight and Sound Theatres' grandiose original stage production of QUEEN ESTHER will come to life in a special live broadcast event. You're invited to gather your friends and family, joining viewers from around the world as this riveting Bible story comes to life right in your living room.
The production is available exclusively on the brand-new streaming video channel, Sight & Sound TV.
Producer Kristen Brewer summarized the upcoming live event, stating, "An ordinary young girl is taken out of her ordinary life and made queen of the biggest empire in the world. But she has to carry a secret as God calls her to save her people and gives her the courage to do it."
Movieguide® Founder and Publisher Dr. Ted Baehr noted, "I love the Sight & Sound productions. At such a time as we are living now, QUEEN ESTHER is the perfect choice not just to entertain, but also as a call to stand up and save a nation. Making it available as a live pay-per-view event for those who can't see it in person presents a wonderful evangelistic opportunity to invite family and friends over and reach them with the truth of God's Word."
He added, "I was the president of the ministry that won an Emmy during my tenure for producing C.S. Lewis' THE LION, THE WITCH, AND THE WARDROBE for CBS TV (37 million viewers), so I understand the unique challenges and satisfaction that comes along with this artful endeavor. Movieguide® is happy to support Sight & Sound and wishes them great success in the dramatization of this important book of the Bible."
Movieguide® previously reported that Sight & Sound's JESUS had a record-breaking 3 million people tune in for their Easter broadcast.
Sight & Sound Theatres has had other musicals come to the small screen over the years including NOAH (2019), MOSES (2018) and JONAH (2017).
Don't miss out! Register here and now for this very unique event.