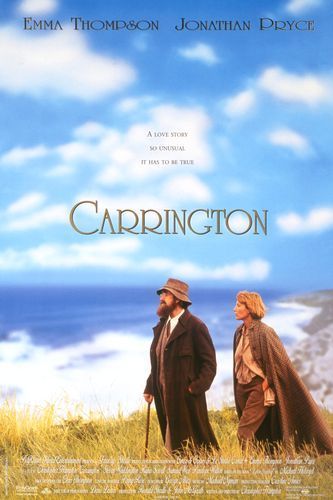 | | None | Light | Moderate | Heavy |
| --- | --- | --- | --- | --- |
| Language | | | | |
| Violence | | | | |
| Sex | | | | |
| Nudity | | | | |
What You Need To Know:
CARRINGTON is the true story of English painter Dora Carrington who carried on a relationship with famous homosexual writer Lytton Strachey from 1915 to 1932. The film follows their strange and convoluted relationship which included friends and an ever-changing series of physical lovers. The film did not portray the two characters with great depth and focused instead on the sexual romps of Dora and Lytton and their promiscuous lifestyles.
Content:
(Ro, Ho, LL, V, SSS, NNN, M) Romantic worldviews portraying romantic love as the ultimate fulfillment and focusing on a homosexual theme; 8 profanities & 2 obscenities; mild violence where man & woman are assaulted; numerous sexual situations including 4 graphic sex acts, implied sodomy between homosexual lovers, fornication, manage-a-trois relationships, multiple adulterous affairs, & sodomy; six scenes involving partial & full nudity; and, suicide.
More Detail:
Christopher Hampton, who won the Oscar for best adapted screenplay for DANGEROUS LIAISONS, writes and directs CARRINGTON, the true story of English painter Dora Carrington, played by the talented Emma Thompson, and homosexual writer Lytton Strachey. The two meet one winter afternoon in 1915, during the First World War, and their lives intertwine in one of the most unconventional love stories of all times. Lytton is a homosexual, but Dora and Lytton set up home together and remain close until Lytton's death in 1932. During the course of their relationship, Dora marries a man to whom Lytton is attracted, and all three live together for a time. Lovers come and go, but at the end, their devotion was for each other was never sexually consummated.
The story of this tragic but doomed love is carried well by both actors but Jonathan Pryce steals the limelight with his utterly fascinating portrayal of the eccentric Lytton. The film is lavish in its art direction and setting. Regrettably, the movie is more a story of liberal promiscuity than one of powerful relationship. Several graphic sex scenes with full nudity also mar the movie, and CARRINGTON emerges, after all, as only a film about dark and convoluted love.