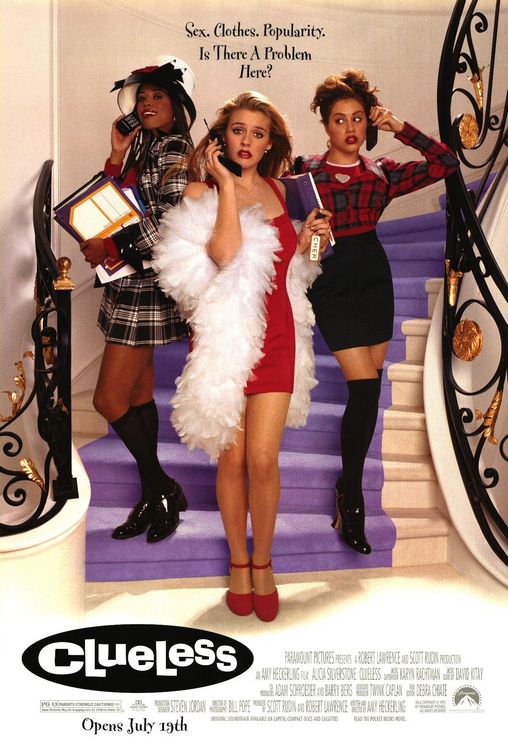 | | None | Light | Moderate | Heavy |
| --- | --- | --- | --- | --- |
| Language | | | | |
| Violence | | | | |
| Sex | | | | |
| Nudity | | | | |
What You Need To Know:
More Detail:
CLUELESS follows 3 teenage girls. Their lives consist of cellular phones, chasing popularity, finding the perfect outfit, keeping the right boy and finding true meaning in their "clueless" existence. This film depicts pagan living where drinking alcohol, smoking pot, free sex and shopping sprees are the norm.
SUMMARY:
CLUELESS is a movie that deals with 16-year-old Sher's development from a clueless Beverly Hills' mall shopper into a conscientious, community conscious teenager. This transformation ensues as she takes on two pet projects. The first is a totally selfish attempt to get her bad grades changed. Her successful matchmaking with two of her teachers impressed her lawyer father who is unconcerned with her lack of scholarship. As the love struck teachers ease up on the students, her popularity with the student body is increased. Her second project is to rescue a transfer student from New York, save her from fashion disaster and make her as popular as Sher and her friends. She does this by getting her into the right clothes, taking her to the right parties and trying to find her the right guy.
This is a lighthearted comedy with some unfortunate characters that many teenagers will either identify with or recognize as their own friends. From drug use, to homosexuality, to free sex and shopping sprees, this film endorses a pagan lifestyle. The picture does delivers some giggles at the lifestyle of these pampered kids, but the overall message leaves something to be desired.