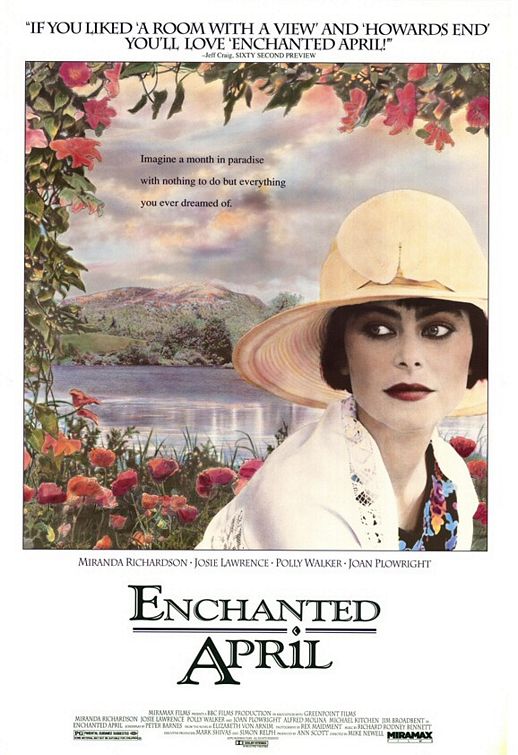 | | None | Light | Moderate | Heavy |
| --- | --- | --- | --- | --- |
| Language | | | | |
| Violence | | | | |
| Sex | | | | |
| Nudity | | | | |
What You Need To Know:
ENCHANTED APRIL tracks the lives of four women as they search for happiness during a vacation at a medieval castle in Italy. In a pastoral setting, the women learn a valuable lesson about the importance of unconditional love. There are numerous positive references to our Lord in the beginning of the film.
Content:
(B, C, S) Proclaiming that only unconditional love, where we expect nothing in return, can make us happy, ENCHANTED APRIL has some positive references to our Lord and no objectionable elements except for Rose's "extramarital" interest in another man, which never culminates in a romance, and Rose reconciles with her husband by the end of the film.
More Detail:
ENCHANTED APRIL begins in England when Lotty Wilkins sees an ad for an Italian castle available for rent during the month of April. Depressed by England's weather and her husband who seems not to care about her, she views this as an opportunity to get away. Unable to pay all the rent, Lotty convinces a fellow churchgoer, Rose Arbuthnot, to share the expenses. Rose is also having husband problems and sees this trip as a form of escape. A third woman, Lady Caroline, views most men as only interested in her good looks and money. A fourth companion, the elderly Mrs. Fisher is preoccupied with her fond memories. Alone at first, the women relish their freedom. However, soon Lotty invites her husband, Mellersh, to share in her happiness. As it turns out, Lotty's love brings the best out of Mellersh, who discovers his own love for Lotty. When Rose's husband shows up, he too reciprocates. Suffice it to say that this paradise has a similar effect on both Lady Caroline and Mrs. Fisher.
The only thing missing from this paradise is God Himself, a point worth noting since there are numerous references to our Lord in the beginning of the film. However, ENCHANTED APRIL has a redemptive message: we should love others unconditionally without expecting anything in return. Furthermore, good writing, directing and cinematography combine to make this film a visual masterpiece.