Published: May 18, 2022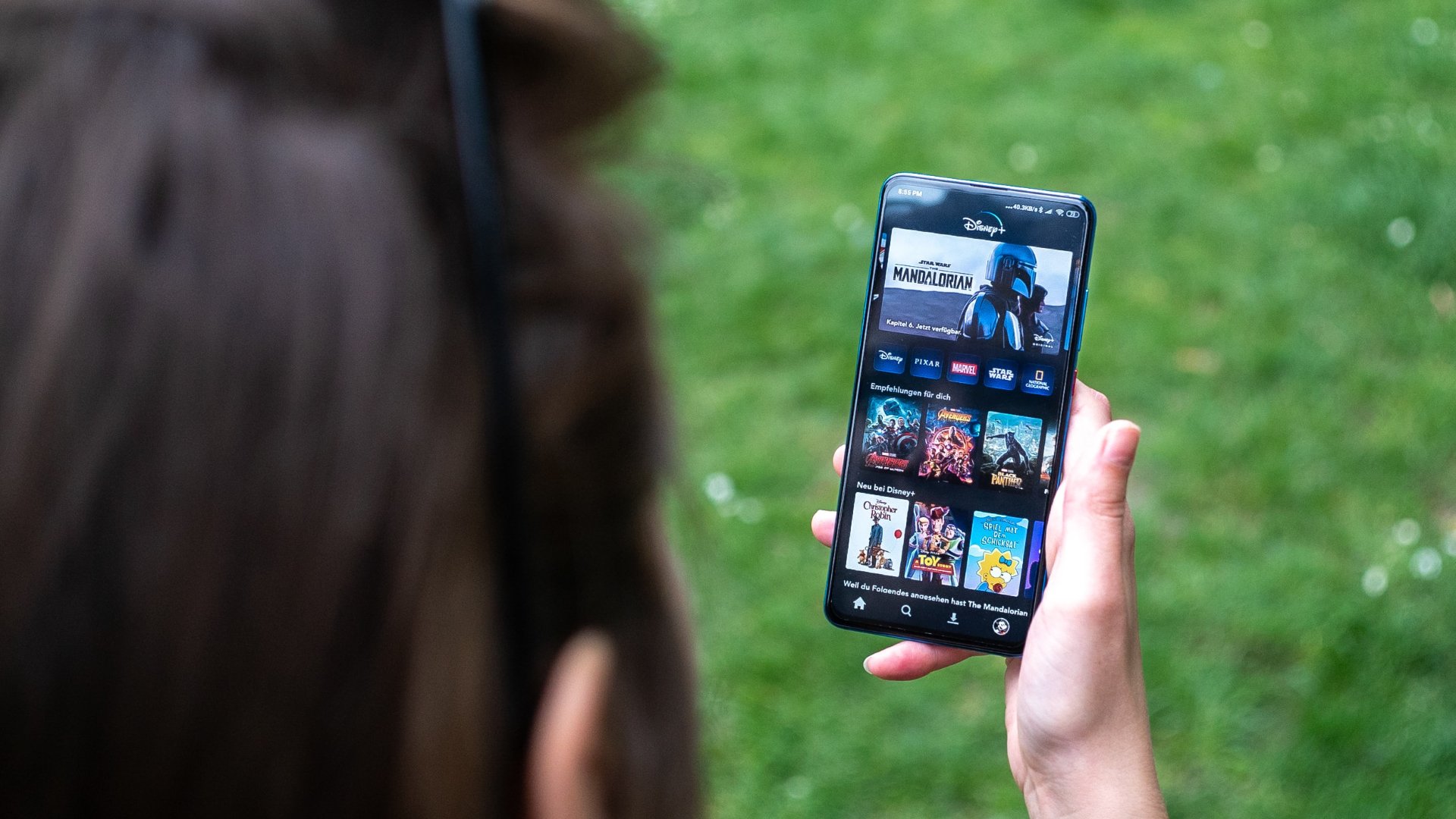 Disney+ to Avoid Alcohol, Politics in Ads On New Ad-Supported Option
By Movieguide® Staff
As Disney pursues an ad-supported option for its streaming service Disney+, the company set some ground rules of what commercials would be appropriate.
Ad-supported platforms like Amazon's Freevee, previously IMDb TV is likely to become a mainstream option for prominent streamers to attract more subscribers.
Instead of the monthly price of $7.99 a month or $79.99 a year, users will have access to Disney+'s massive catalog for free.
According to Variety, media buyers reported that Disney plans to protect younger viewers by establishing firm boundaries for what ads are shown on their traditionally family-friendly platform.
Variety reported:
These executives say Disney has already signaled to agencies that the new version of Disney+ will not accept alcohol or political advertising at its launch. What's more, the Disney service will also not take ads from rival outlets or entertainment studios, in a bid to prevent rivals from luring its subscribers amid a fierce round of Hollywood's streaming wars. According to the two media buyers, Disney will also be cautious about running commercials alongside shows aimed at pre-school audiences, and will not run ads at all when an individual user profile in control of the viewing experience indicates a young child is watching.
As far as streamers go, Disney dominated the children's programming space and initially veered away from rated-R content to assure parents of their children's safety and therefore hold on to younger viewers.
While Disney's caution for children's safety regarding ad-supported options is commendable, one must ask why their content is not held to the same standards.
After the uproar over Florida's "Don't Say Gay" bill, Disney vowed to include more LGBTQ+ storylines and characters in their movies and TV shows.
In past movies, Disney has only hinted at the sexual preferences of their characters but now has taken full strides to sexualize their characters in content geared towards minors.
Recent examples include Disney+ originals BETTER NATE THAN NEVER and animated short, OUT.
Disney's children programming is also rife with pagan, occult worldview content like OWL HOUSE, VAMPIRINA, and TURNING RED.
Movieguide® previously reported on Disney's decision to reestablish an onscreen kiss between two lesbian characters in the upcoming LIGHTYEAR movie:
The letter of outrage accused Disney of cutting intimate scenes between same-sex characters from their children's movies.

"We at Pixar have personally witnessed beautiful stories, full of diverse characters, come back from Disney corporate reviews shaved down to crumbs of what they once were," the letter, issued on March 9, read. "Even if creating LGBTQIA+ content was the answer to fixing the discriminatory legislation in the world, we are being barred from creating it."

The letter also stated that Disney Company leadership censored "overtly gay affection" in its feature-length movies.

The uproar from Pixar employees comes after Florida governor Ron DeSantis passed a parental rights bill that opposition called the "Don't Say Gay" bill.

Despite the mainstream narrative, the bill's official title is Parental Rights in Education, and "bans school employees or third parties from giving classroom instruction on 'sexual orientation' or 'gender identity' in kindergarten through third grade," Fox News reported.

Although the word "gay" cannot be found in the new bill, many condemned DeSantis and the bill, claiming it is anti-LGBTQIA+.

"Does it say that in the bill?" DeSantis asked, in a press conference when a reporter called it the 'Don't Say Gay' bill. "We're going to make sure that parents are able to send their kid to kindergarten without having some of this stuff injected into their school curriculum."

While the bill may protect children in school for a time, it is clear that Disney is finally folding under internal and external pressure from the LGBTQIA+ community.

In the past, Disney leadership understood that to cut intimate same-sex affection in their projects opens their movies up to the majority audience.

While Walt Disney Company held its ground to focus on story versus sexuality in the past, LIGHTYEAR could mark a significant turning point.
Read More: Disney Stock Continues to Plummet as it Pushes Immoral Content