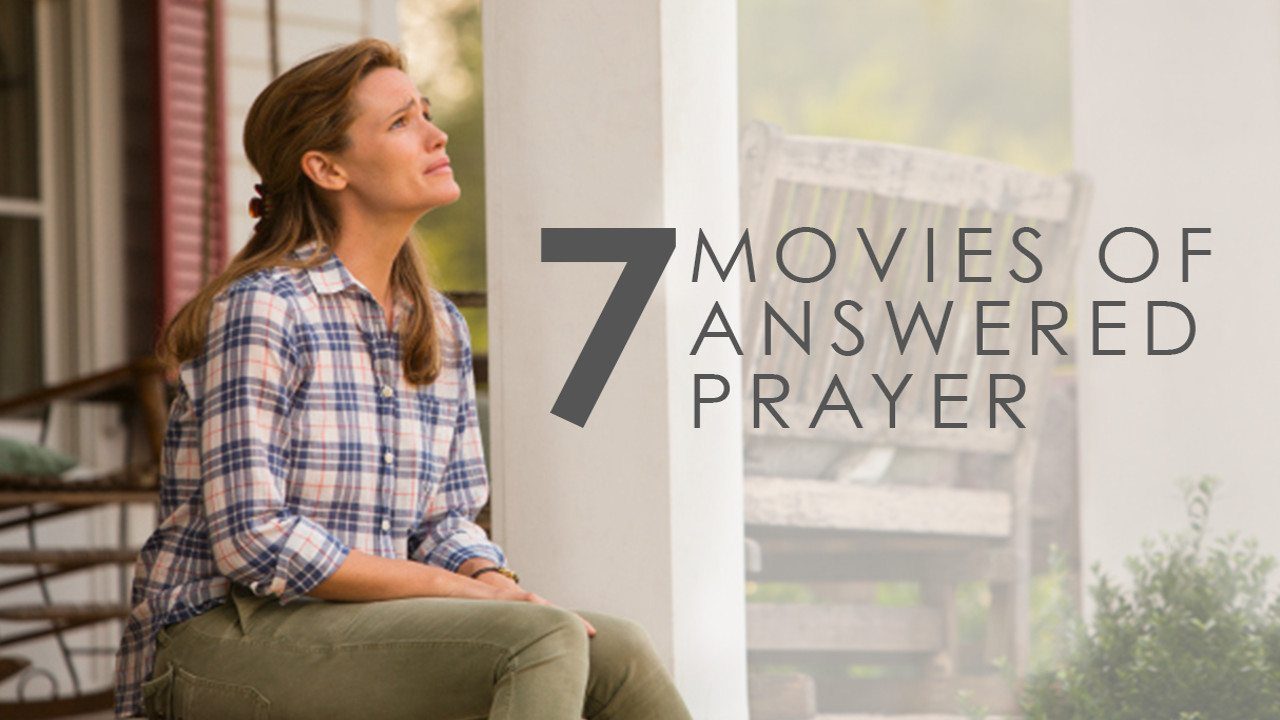 7 Movies That Remind Us to Pray
Though the National Day of Prayer has already happened, prayer should be a daily habit. Here are seven movies that can encourage your prayer life.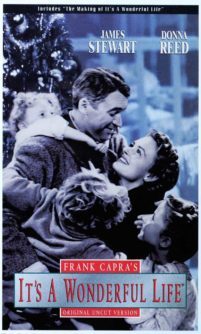 IT'S A WONDERFUL LIFE:  Quality:  * * * * Acceptability:  +3 – 1946:  Jimmy Stewart plays the beleaguered but good-hearted George Bailey, who finds out what life would be like if he'd never been born. When a suicidal George prays to God for help in getting himself out of a huge jam that could send him to jail, God sends a guardian angel named Clarence to assist George and show him that no man is a failure as long as he has friends and that it really is a wonderful life. A slight caution is urged because of some false angelology, but the movie is number one on our list because of its emotional, inspiring revelation of man's relationship to God, who answers our prayers.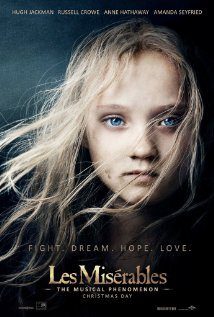 LES MISERABLES:  Quality:  * * * * Acceptability:  -1 – 2012:  LES MISÉRABLES is a movie version of the beloved musical play of Victor Hugo's novel about an ex-convict whose life is redeemed but is hounded anyway by a legalistic policeman. LES MISÉRABLES is a brilliant adaptation of this inspiring, spiritually uplifting Christian story that beautifully depicts God's transformational powers through the Gospel of Jesus Christ, but it contains some harsh scenes showing the brokenness of humanity without God. Of course, one of the highlights of the musical is when Hugh Jackman sings, "Bring Him Home," which begins like this: "God on high, hear my prayer. In my need, you have always been there."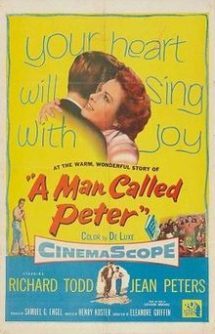 A MAN CALLED PETER:  Quality:  * * * * Acceptability:  +4 – 1955:  This excellent movie demonstrates a contemporary champion of the Christian faith, Scotsman Peter Marshall, who became an insightful clergyman, powerful orator and, eventually, U. S. Senate chaplain. Richard Todd (THE LONGEST DAY and THE HASTY HEART) gives a powerful performance as Dr. Marshall. The CinemaScope cinematography is beautifully done and stands out in all its technicolor glory on DVD. A MAN CALLED PETER contains several wonderful sermons and thoughtful prayers that inspired many people to go into ministry over the years. It's well worth seeing multiple times just to hear those sermons and prayers again and again, to be renewed in your spirit and in your walk with God through Jesus Christ.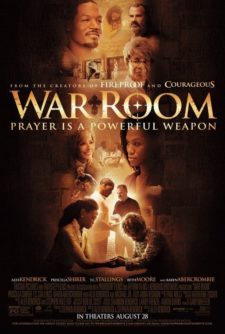 WAR ROOM:  Quality:  * * * * Acceptability:  +4 – 2015:  WAR ROOM is a very compelling Christian movie about spiritual warfare. Tony and Elizabeth Jordan have reached the end of their ability to tolerate one another as a married couple. Their daughter, Danielle, is depressed by their constant warfare. Elizabeth is a real estate salesman, and Tony is a highly successful pharmaceutical salesman. Tony is tempted by other women, however, and Elizabeth has grown to hate him. Everything changes when Elizabeth meets Miss Clara, an older woman full of wit and wisdom, who's selling her home. WAR ROOM is spiritually and emotionally powerful. Most viewers will cheer at the end. Even though there are some minor problems, the movie's jeopardy truly rivets viewers to the storyline. Also, the emotional power of a family struggling with the world, the flesh, the Devil, and God's Grace makes the movie transcend all its defects. WAR ROOM will inspire every Christian who sees it to form a deeper, more active and more real prayer life.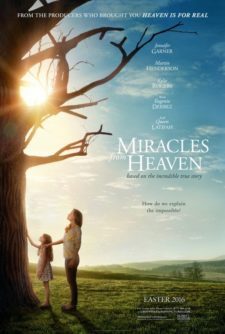 MIRACLES FROM HEAVEN: Quality:  * * * * Acceptability:  +4: MIRACLES FROM HEAVEN is a heartrending, faith-affirming drama about the true story of a 12-year-old girl, Anna Beam, suffering from a very serious medical disorder. Anna's mother, Christy, recognizes her daughter has something serious wrong with her, but most doctors are confused by her disorder and treat her for other diseases. Finally, Anna's parents find an expert in Boston, but his findings don't bring much hope. In fact, things seem go from bad to worse. Anna convinces the doctor to let her return home, but an unexpected accident leaves Anna at death's door. MIRACLES FROM HEAVEN is a well-orchestrated, emotionally powerful movie, with strong jeopardy. The cast does a beautiful job adding humor and warmth to what could have been a hackneyed story. Opposition from some church members and an antagonistic atheist reporter add realism to the movie, which is based on a true story. MIRACLES FROM HEAVEN is an uplifting postcard from God. It tells a poignant, cinematic story of Christian faith and prayer.

HACKSAW RIDGE:  Quality:  * * * * Acceptability:  -2 – 2016:  HACKSAW RIDGE is a masterful Christian war movie superbly directed by Mel Gibson. The story is about Desmond Doss, a conscientious objector who received the Medal of Honor for his bravery in the Battle of Okinawa in World War II. Desmond grew up in a violent home and promised God he would never touch a weapon. Desmond enlists as a conscientious objector and enters one of the most brutal battles in the war. After praying to God for an answer on what to do, Desmond pulls off a rescue of 74 soldiers that's miraculous and attests to the importance of prayer, faith and standing on one's Christian convictions. HACKSAW RIDGE demonstrates the brilliance of acclaimed filmmaker Mel Gibson. The entire movie is a call to faith in Jesus Christ. The war violence is gruesome, bloody and difficult to watch. Thankfully, all "f" words and offensive profanities are edited out, but the movie is peppered with many other obscenities. So, MOVIEGUIDE® advises extreme caution for these elements. Otherwise, however, HACKSAW RIDGE is a captivating, important movie about uncompromising faith and miraculous courage that will make you laugh and cry.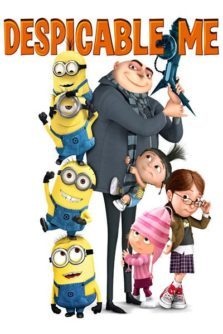 DESPICABLE ME: Quality:  * * * * Acceptability:  +1: DESPICABLE ME is a very witty, heartfelt animated movie about an extremely sinful character transformed by the love of three little girls. The movie is about a villain named Gru, who wants to be the greatest thief in the world. He adopts three little girls, Agnes, Marge and Edith, so he can so he can sneak robot cookies into his rival's lair and steal a shrinking ray gun. What Gru does not expect is that the three little girls steal his heart and transform him through their innocent love, goodness and kindness. The third act becomes a race to the finish, but the race ends in ways nobody expects. It is seldom that a movie is clever enough to truly surprise the audience. In many ways, DESPICABLE ME does just that. Right at the beginning, one of the three little girls prays a sincere prayer to be adopted. Clearly, their prayers are answered. Best of all, the heart of the story is a story of redemption, a story about the transforming power of love. There's a lot of cartoon violence, slapstick comedy and some scatological moments, however, so parents need to be cautious.
Now more than ever we're bombarded by darkness in media, movies, and TV. Movieguide® has fought back for almost 40 years, working within Hollywood to propel uplifting and positive content. We're proud to say we've collaborated with some of the top industry players to influence and redeem entertainment for Jesus. Still, the most influential person in Hollywood is you. The viewer.
What you listen to, watch, and read has power. Movieguide® wants to give you the resources to empower the good and the beautiful. But we can't do it alone. We need your support.
You can make a difference with as little as $7. It takes only a moment. If you can, consider supporting our ministry with a monthly gift. Thank you.