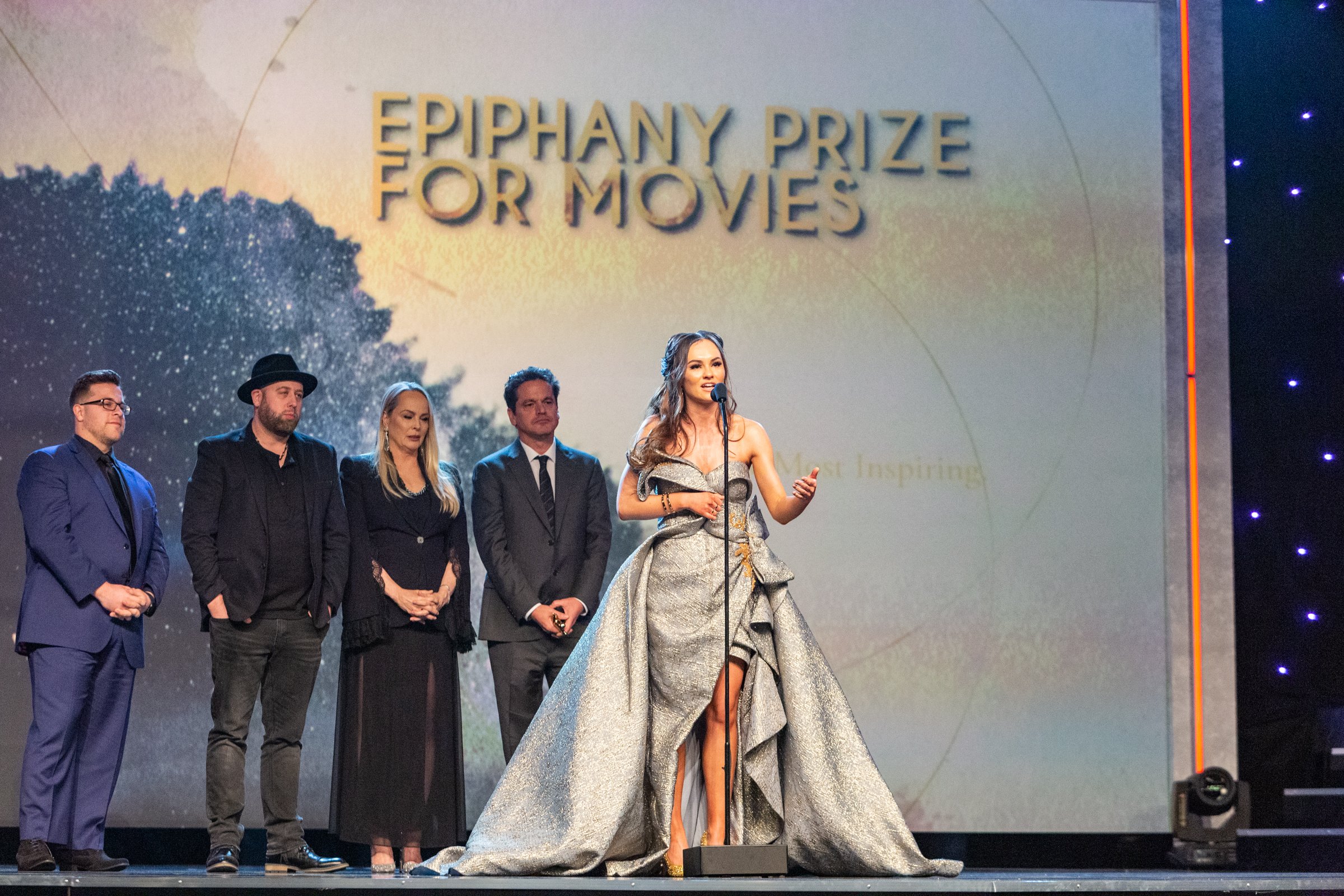 This Christian Actress Refused to Do Nudity in Movies Even Though She was Told She Must
By Tess Farrand, Staff Writer
"Consider it pure joy, my brothers and sisters, whenever you face trials of many kinds, because you know that the testing of your faith produces perseverance" – James 1:2-3 (NIV)
The 27th Annual Movieguide® Awards celebrate faith and family in Hollywood and aired Monday on Hallmark Channel. Among the nominees for the Epiphany Prize for Movies was the faith-based movie I CAN ONLY IMAGINE, which took home the grand prize.
During the acceptance speeches, the movie's director Andrew Erwin (WOODLAWN) spoke along with producer Cindy Bond (Hallmark's ENCHANTED CHRISTMAS) and lead actor J. Michael Finely. Due to broadcast time constraints, Movieguide® wasn't able to feature all of the speeches for the category, but one actress had something important to share that demonstrates God's provision in Hollywood.
Madeline Carroll who plays Bart's (J. Michael Finely) girlfriend took the moment to recall a time before I CAN ONLY IMAGINE where she was faced with having to say no to nudity on camera. A Los Angeles-native, Madeline wanted to act on camera, but without compromising her faith and Christian values. "Right before IMAGINE came along, I passed on a show because I didn't want to do nudity," the actress said. "I had someone literally say to me, 'Madeline, that's all there is for your age, so if you're not comfortable with that, then I don't know what to tell you, you're not going to have a career.'"
Yet, for Madeline, God had other plans as she was soon cast in I CAN ONLY IMAGINE. "He is so faithful," she concluded as she reflected back on his many blessings and provision, "to God be the Glory!"
For many other entertainment industry hopefuls, Madeline's testimony paints a picture of the value of waiting on the Lord. We can only pray this will encourage others to stand firm as well!
For similar articles, click here and here.