Published: January 18, 2022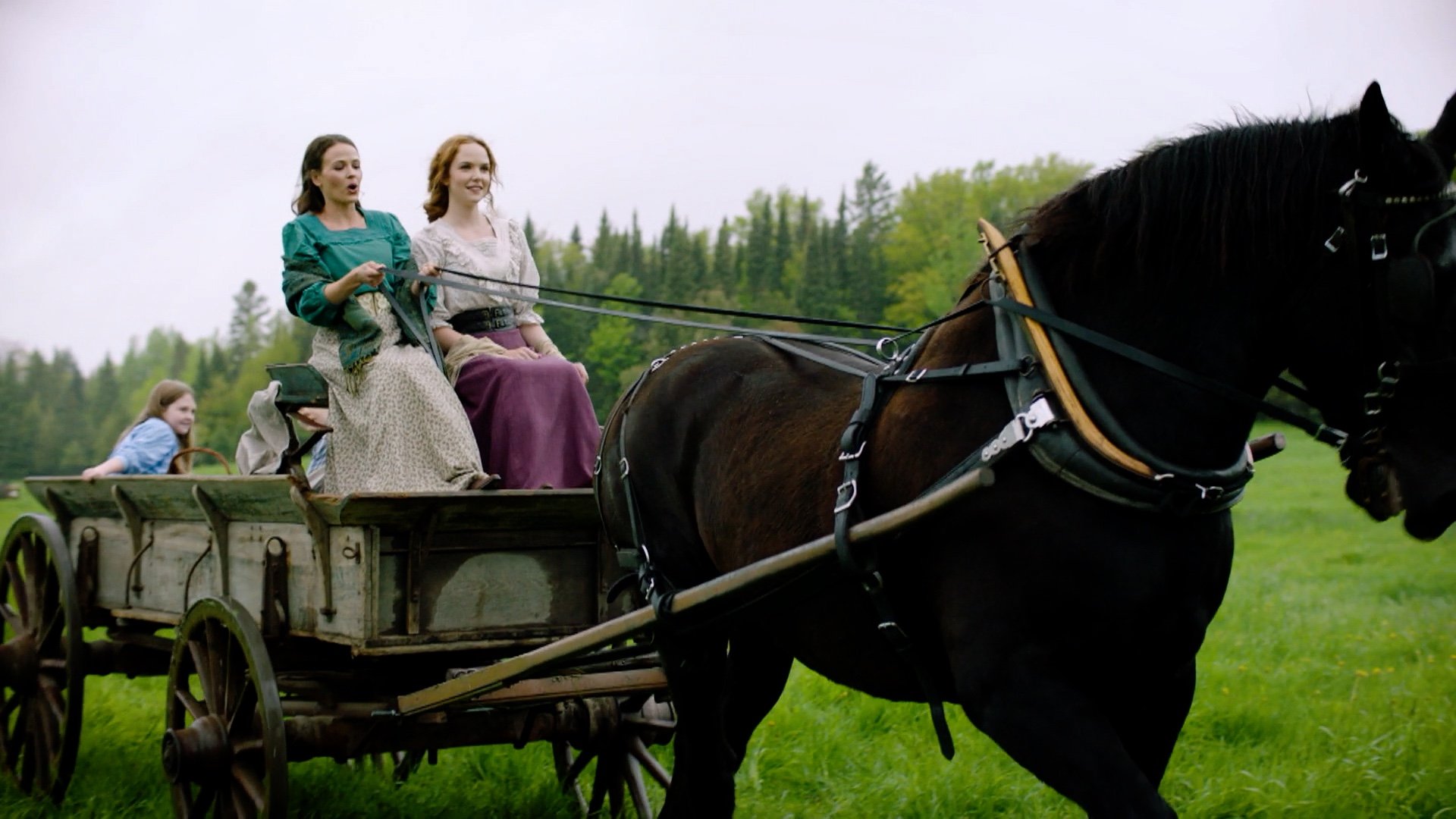 When Will WHEN HOPE CALLS Return to GAC Family?
By Movieguide® Contributor
Fans of the endearing and faith-filled WHEN HOPE CALLS are still waiting to learn when the series will return with the full second season. The "Hopefuls" were treated with a two-part Christmas special in December 2021, but showrunners have yet to announce when more episodes will air. 
When it does return, viewers will not find it on Hallmark. In another move that adds to the shake-up at Crown Media, the spinoff of WHEN CALLS THE HEART will instead premiere on the new GAC Family. The network, which was known as Great American Country, was acquired by Bill Abbott, former President and CEO of Crown Media Family Networks, the parent company of Hallmark Channel and Hallmark Movies & Mysteries.
The network rebranded and became available on September 27, 2021. It has since been building its own programming powerhouse after signing several Hallmark stars to exclusive production deals. Jen Lilly is their most recent, following Trevor Donovan and Danica McKellar. Actress Lori Loughlin makes her return to television in WHEN HOPE CALLS as Abigail Stanton, a character she portrayed for five seasons on WHEN CALLS THE HEART.
Hallmark cut ties with Loughlin after her involvement and eventual conviction of conspiracy to commit mail and wire fraud following a college admissions scandal in 2019. Conditions of her two-year probation could affect the timing of the rest of season two, as WHEN HOPE CALLS is produced in Canada.
Until an official announcement is made, the most hopeful assurance fans have of a full season following the Christmas special is a tweet from GAC CEO Bill Abbott where he wrote in response to a tweet "Thank you! We look forward to a great season 2 with your support!  #WhenHopeCallsChristmas #Hopefuls #Hearties #GACers."
Gather your family and join us in Brookfield for a heartwarming #WhenHopeCallsChristmas! It all begins at 8pmET/5pmPT on @GACfamilyTV! @SCHeartHome @MorganKohan @RJHatanaka #LoriLoughlin @wendy_crewson @DLissing #Hearties #Hopefuls #GACers #StoriesWellTold #GreatAmericanChristmas pic.twitter.com/ULTFxwaS1u

— Bill Abbott (@billabbottHC) December 18, 2021
WHEN HOPE CALLS follows the lives of sisters Grace Bennett and Lillian Walsh, who were separated as children after their parents' death. They find each other as adults and start an orphanage in the picturesque town of Brookfield. Warm and fuzzy might be the best way to describe the atmosphere of WHEN HOPE CALLS.  The family-friendly program does not shy away from real life tragedies but does offer great life lessons and affirms the value of family and community.