Published: January 27, 2022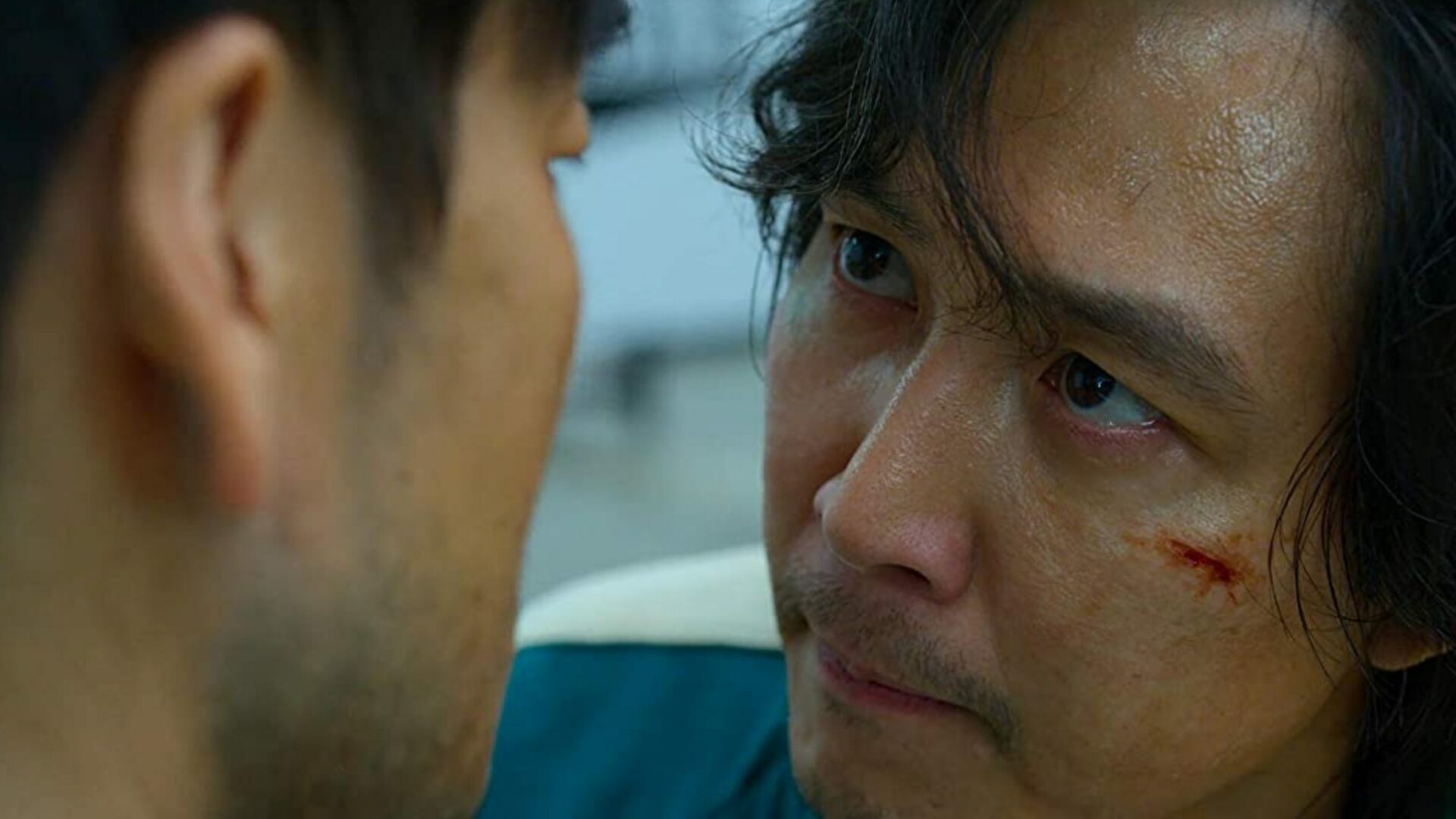 Why Confirmation of Another Season of SQUID GAME Should Concern Christian Viewers
By Movieguide® Staff
Netflix CEO Ted Sarandos recently greenlit season 2 of the 2021 hit, SQUID GAME. 
While critics and die-hard fans are ecstatic at the news of another season, discerning viewers should exercise extreme caution before watching the Korean survival show due to its excessive violence, sex, and language. 
The first season of SQUID GAME appeared on Netflix in Sept. 2021 and quickly became Netflix's most-viewed series. 
"The 'Squid Game' universe has just begun," Sarandos said. 
SQUID GAME creator, Hwang Dong-hyuk, said that talks of renewing the series for a second season began after high praise from audiences and critics alike. 
"There's been so much pressure, so much demand and so much love for a second season. So I almost feel like you leave us no choice!" Hwang told the AP last fall. "But I will say there will indeed be a second season. It's in my head right now. I'm in the planning process currently."
According to Variety, Netflix subscribers streamed 1.65 billion hours of SQUID GAME in its first month on the platform.  
However, viewers concerned with the well-being of their souls, and the safety of their children, should not believe the hype.  
Movieguide® previously reported:
While audiences flock to Netflix's newest Korean series, SQUID GAME, medical professionals have warned parents to protect their children from its ultra-violent content.

SQUID GAME, which Netflix released in September, is a South Korean fiction series about a group of contestants who compete in children's games for the chance to win money.

While the premise seems harmless enough on the surface, the penalty for the contestants in SQUID GAME is death. Unfortunately, the show does not hold back in its depictions of the contestants' gory death scenes.

Doctors at the Child Mind Institute, a nonprofit that advocates for children's mental health, said that children and teens should avoid SQUID GAME.

"The level of violence is horrifying — more than most shows," David Anderson, Head of School and Community Programs at the Child Mind Institute, said in a statement. "It's a murder fest with the premise that out of over 400 participants, there can only be one survivor."
Matthew 7:13-14 reminds believers that following the crowd can have dire consequences: "Enter through the narrow gate. For wide is the gate and broad is the road that leads to destruction, and many enter through it.But small is the gate and narrow the road that leads to life, and only a few find it."
While this scripture refers to salvation, the principle also applies to our souls' well-being and the content that we feed it.
Moveiguide® previously noted:
The line of what is permissible among families and what is not is increasingly blurred by mainstream TV shows and movies.

Christian author Kevin DeYoung addressed the popularity of SQUID GAME in a recent article where he warns Christian viewers of compromise when it comes to what we watch. 

"Some Christians will be quick to point out that the Bible is full of sex and violence. And indeed it is. But there is a world of difference between sin described honestly on a page, never with the intent to stimulate or amuse, and sin depicted on the screen with multi-million dollar budgets, real nudity, and realistic gore," DeYoung writes. "Can we freely watch something like Squid Game and honestly give thanks to God (1 Corinthians 10:30)? Does anything with an MA rating on Netflix help us think about what is pure, lovely, commendable, excellent, and worthy of praise (Phiippians 4:8)?"
Read More: Why Anime's Growing Popularity Should Be A Cause For Concern For The Christian Parent