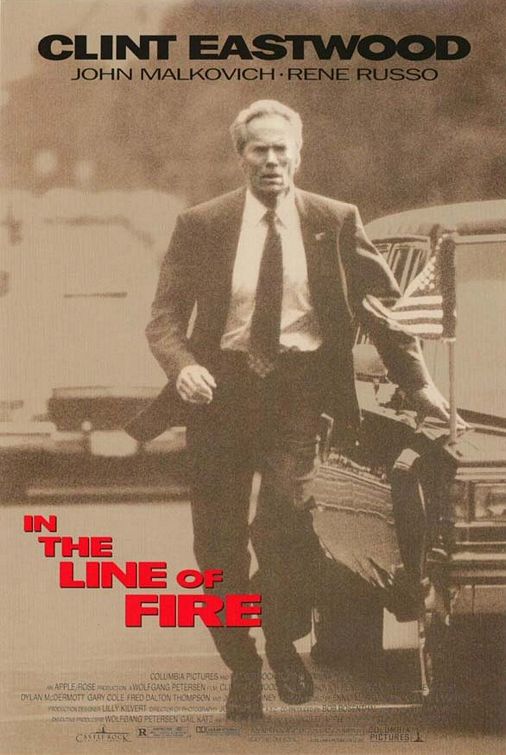 | | None | Light | Moderate | Heavy |
| --- | --- | --- | --- | --- |
| Language | | | | |
| Violence | | | | |
| Sex | | | | |
| Nudity | | | | |
What You Need To Know:
IN THE LINE OF FIRE is a taut and intense thriller which honors the skill and bravery of Secret Service agents working to unravel a complicated assassination plot against the President of the United States. Tough language in a number of scenes, and brief outbursts or cops-and-crooks violence, make this film off limits for many, but the overall emphasis on professionalism and self-sacrifice are laudable--and the finale is extraordinary.
Content:
(H, B, LLL, VV, B) Humanistic worldview which inadvertently emphasizes some biblical principles; 38 obscenities & 18 profanities: multiple brief bursts of violence including approximately 10 shootings & 2 fistfights; two women killed when necks broken by assassin; brief views of autopsy photos; and, positive portrayal overall of Secret Service Agents as heroic professionals.
More Detail:
IN THE LINE OF FIRE dramatizes the nerve-wracking task of protecting a President during a whirlwind campaign and serves up a riveting duel between a tough but vulnerable Secret Service agent and a diabolically clever assassin. In the harrowing opening sequence, we watch veteran agent Frank Horrigan (Clint Eastwood) save his rookie partner from execution. Horrigan is haunted by the events of November 22, 1963, and the nagging remorse that a quicker reaction on his part might have saved JFK from the infamous head wound. The traumatic memory of death in Dallas becomes a living nightmare when Horrigan accidentally crosses paths with the most malignant adversary of his long career, Mitch Leary (John Malkovich, in a searing characterization), a cruel and relentless killer who is absolutely determined to assassinate the President.
One of the many strengths of IN THE LINE OF FIRE is its cleverness at revealing bits and pieces of Leary's identity a little at a time. Language, unfortunately, becomes intense in several scenes, although obscenity does not flow gratuitously throughout the film. There are also brief outbursts of cops-and-crooks violence. On the other hand, IN THE LINE OF FIRE is easily the best political thriller in years. Most importantly, it honors professionalism and self-sacrifice, qualities which have recently been in far too short supply on the big screen.