Published: May 16, 2022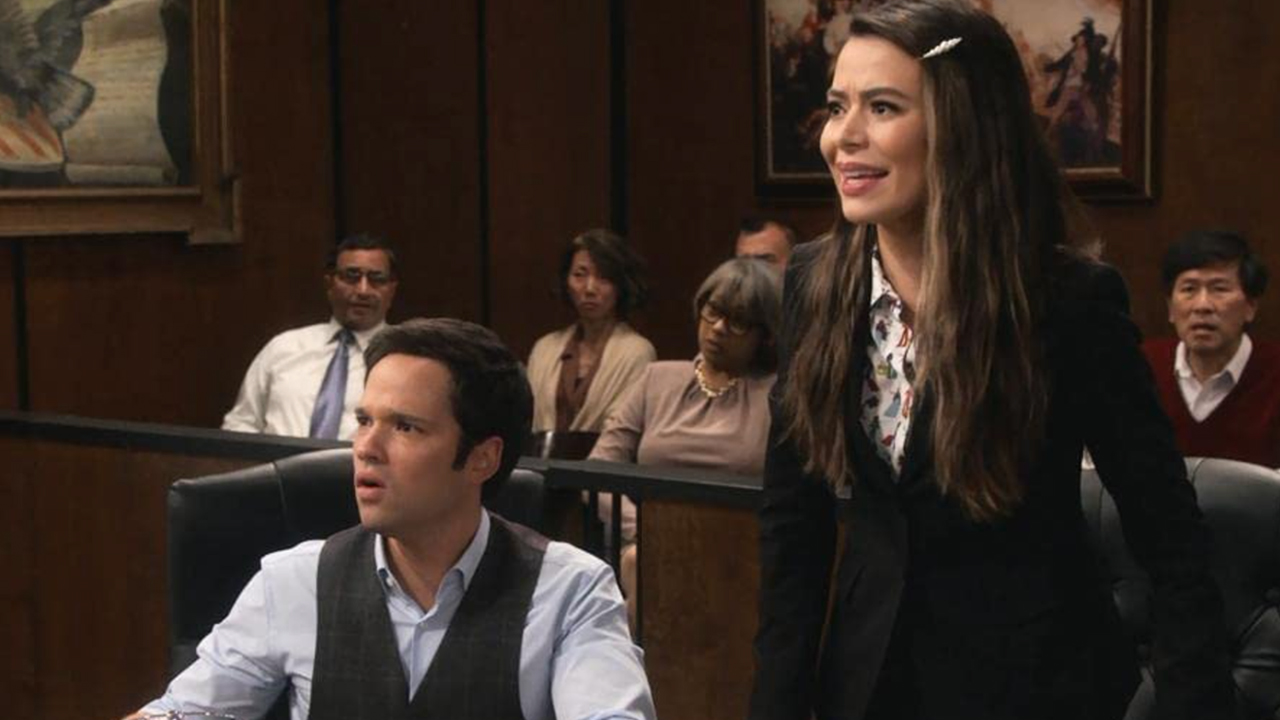 iCARLY (2021) Is iMmature Nostalgia Bait Made For Adults
By Trevor Jones, Movieguide® Contributor
In a landscape dominated by digital necromancy, Paramount resurrected various Nickelodeon properties for the new age. iCARLY (2021) is a Paramount+ Original sitcom about former internet stars struggling with adulthood. Carly Shay (Miranda Cosgrove), an anxious 27-year-old adult, decides to reinvigorate her teenage internet project. She stumbles into the modern social media landscape while keeping her dating life afloat. iCARLY (2021) is a direct sequel to the 2007 Nickelodeon series of the same name.
Paramount's iCARLY is an earnest yet mediocre attempt at milking "millennial" nostalgia. The TV-PG revival contains mild language, painful dialogue, and shoe-horned references to the original series. The new and returning actors deliver genuinely good performances. However, they fail to evolve the stale Nickelodeon sitcom formula. Movieguide® issues caution to families when viewing the iCARLY reboot.
Set nine years after the original show's ending, Carly Shay strives for internet fame once again. To impress her then-boyfriend Beau, Carly restarts her classic comedy web series "iCarly." Her livestream achieves moderate success, but her unimpressed boyfriend immediately dumps her. Carly and her friends sift through young adult issues while keeping their friendships intact.
The iCARLY revival features new and familiar faces. Spencer Shay (Jerry Trainor), an eccentric millionaire sculptor, and Freddie Benson (Nathan Kress), a twice-divorced entrepreneur, return to keep Carly's livestream afloat. Sam Puckett (Jennette McCurdy), a co-host from the original series, is absent in the revival. Harper (Laci Mosley) and Millicent (Jaidyn Triplett) are new to the franchise. Harper is an aspiring fashion designer and acts as Carly's voice of reason. Millicent is a snarky 11-year-old who frequently defies her step-father Freddie.
In terms of comedic writing, modern iCARLY is a mixed bag. Many episodes focus on Carly and her friends dealing with adult-oriented topics such as dating, managing businesses, or the fickle nature of the internet. The writing is weak, forgettable, and can easily blend into any other sitcom. The "OK, Boomer" type of dialogue gets irritating. The only redeeming quality is the five lead actors. Carly, Spencer, and Freddie deliver entertaining punchlines and retain their "quirky" chemistry from the original series. Harper and Millicent display great comedic timing and perfectly compliment the veteran cast. These great performances cannot shield the skewed moral outlook.
In terms of worldview, iCARLY (2021) plays around with ideas related to humanism and hedonism. It has no explicit references to God or Christianity, but the characters exhibit some positive habits. Carly assumes the best version of people and acts honestly with her boyfriends. Harper anchors Carly's hair-brained schemes and gives her relevant life advice. Spencer offers to fund Freddie's new business, even when Freddie declines. The two men form a friendly bond and help with Carly's anxieties. Even in their goofiest moments, the characters attempt to be moral people.
Its hedonistic tendencies usually negate the show's positive values. Carly dates a new boyfriend every three episodes, and it usually backfires. Freddie and Spencer brag about their latest business schemes. Millicent often speaks against her step-father Freddie. Moreover, Millicent's hyper fixation on modern web "memes" grinds the show to a halt.
The characters utter mild cuss words and frequently joke about sex. In one episode, Freddie invites Carly for casual sex, but his other girlfriend spoils the event. Spencer mistakenly pays a sex worker to be Freddie's girlfriend in another storyline. Scenes with onscreen intercourse and nudity are (thankfully) absent. In one subplot, Harper develops a crush on an Asian girlfriend and even kisses her onscreen. The LGBT commentary is present, but is relegated to the backdrop.
iCARLY's biggest blunder is the heavy-handed "nostalgia baiting." The show fills itself with endless references, cameos, and recycled past ideas. One example is when Carly's arch rival Nevel forces her to marry him. The two squabble at his wedding, until he experiences an abrupt change of heart. Nevel was a recurring threat in the original show, and his one-episode redemption on the modern iCARLY leaves a lot to be desired. Many returning characters are treated in this disposable way.
The show's most significant missed opportunity is the lackluster internet commentary. In one of the better episodes, Carly deals with getting "canceled" online and repairing her image. In another storyline, Spencer submits his sculptures to an "internet art" museum and receives in-person protests from a Twitter hate mob. Spencer and Carly learn to deal with and overcome the hate mob. The humor is on point when the show is laser-focused on internet-related topics. However, this digital relevancy is found in only three or four episodes.
In summary, Paramount's iCARLY is competent but fails to break from the shackles of the past. The acting and the internet-related episodes are great. However, the hedonistic worldview and adult topics are crude, even for its TV-PG rating. For both new and returning viewers, Movieguide® issues caution when viewing this adult-oriented reboot.